Thanks to U.S. Potato Culinary Festival 2018, I discovered Kingstreet Cafe – a place that I deem as a hidden gem in Seputeh, Kuala Lumpur. When I was still on the opposite street and looked at my Waze, I thought it brought me to the wrong place because it's a furniture shop! If you're like me, don't fret. Kingstreet Cafe is just beside the furniture shop.
U.S. Potato Culinary Festival 2018 @ Kingstreet Cafe
Ran by people who are passionate about their food, coffee, tea, and craft beers, don't hesitate to ask them anything you're curious about because knowledge is what they have and I was truly impressed! Aside from that, Kingstreet Cafe has amazing ambiance. As the name suggested, what you can expect is fine English decorations, perfect for brunch and a great location for Instagram-worthy photos.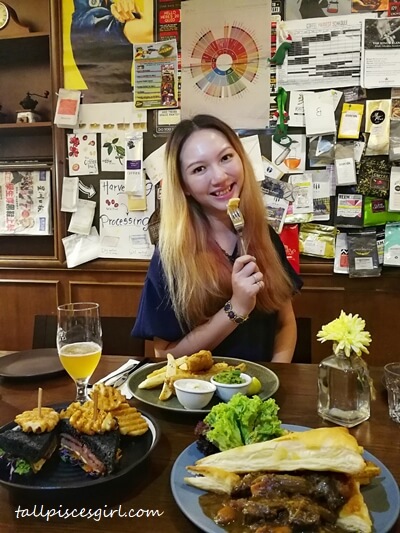 I was recently here to sample their chef's new menu creation for U.S. Potato Culinary Festival 2018 which will be available from now til 31st July. After some serious research and development work, let's see what dishes they came up with:
Seared Smoked Duck Sandwich with U.S. Lattice Fries
: My favorite pick among the bunch is this Seared Smoked Duck Sandwich with U.S. Lattice Fries. Perfectly seared smoked duck managed to retain its juiciness and tender texture. Pairing it with U.S. Lattice Fries is an awesome choice because this is my favorite cut (I might be biased here). The side effect from the crispiness = addiction!
Brits Fish & Chips
: Kingstreet Cafe is using sea bass instead of dory for their Fish & Chips. How awesome is that? Deep fried to perfection, sink your teeth into the tender fish meat. For authentic English Fish & Chips experience, mushy peas are a must. The dish is accompanied by oregano-seasoned thick potato chips using the best quality potatoes – U.S. Potatoes really made a difference!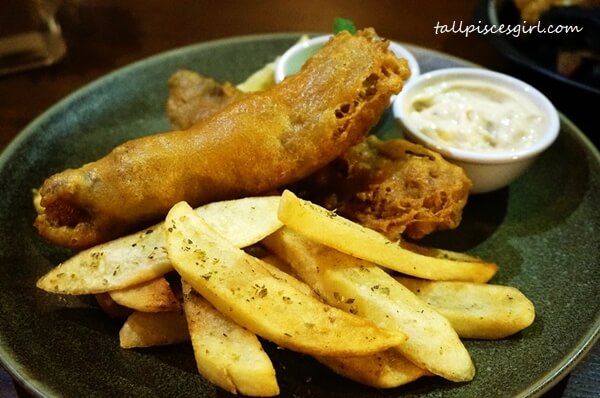 Just so you know, not all frozen potato products are created equal. Premium quality U.S. grown potatoes are the result of ideal growing temperatures, rich soil and generations of farmer expertise. Stringent standards for high "solids" and low sugar content must be met for processing in order to create frozen potato products with a desirable appearance, taste and texture.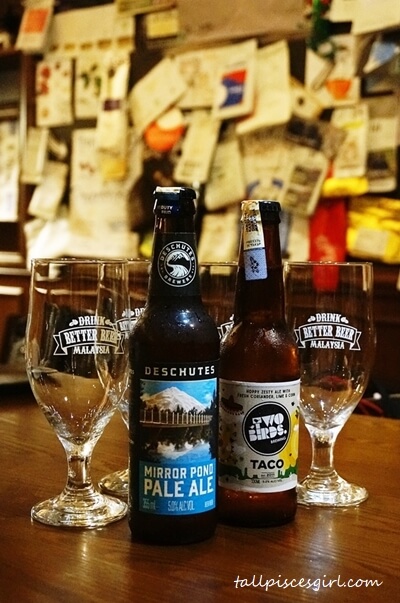 Spiced U.S. Lattice Fries with cheese and salsa minced beef
: Indulge sinful cheese and salsa minced beef accompanied with crispy U.S. Lattice Fries. Dip the fries into the sauce too, for more oomph!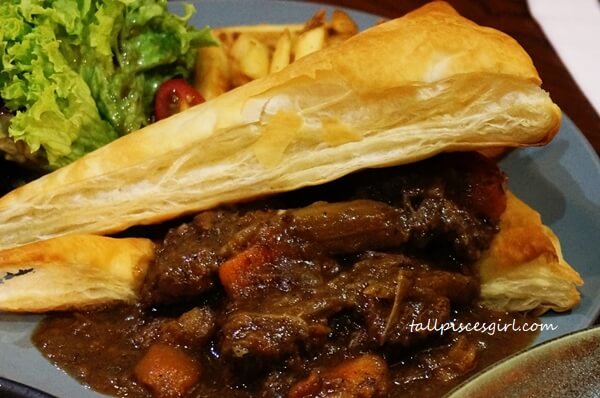 We also had something additional – Guinness Beef Stew, which has a rich and flavorful taste after being stewed in a pot of beef, vegetables and Guinness for 8 hours of slow fire! The stew makes it an awesome dipping sauce too. For U.S. Potato Culinary Festival 2018, a total of 14 restaurants in Klang Valley will create a variety of potato-based menu created using U.S. potatoes. List of participating restaurants:
The Roulette
Pietro
Anne Elizabeth
Delicious
Brew House
The Three Stooges
Macaroni
Brasserie Fritz WOLO
Fuego, Troika Sky Dining
Kingstreet Café
Coffee Club
Michaelangelo
Piccolino
Jibby & Co
Aside from enjoying yummy food, you also get to stand a chance to win iPad 9.7 inch and other attractive prizes. Tempting much? Here's what you need to do:
Order one U.S. Potato Culinary Festival dish from one of the participating outlets in Kuala Lumpur
Follow MY Potatoes USA on Facebook
Post a creative caption and photo of the U.S. Potatoes dish with #MYPotatoesUSA hashtag and "Check In" to the participating outlet
Remember to set your post privacy to Public
Check out MY Potatoes USA Facebook Page for a list of prizes, contest mechanism and T&C.
Address
:
Kingstreet Cafe
621, Jalan 2/87G, Taman Seputeh, 58000 Kuala Lumpur
Tel
: 03-2276 2869
Opening hours
: Monday / Wednesday / Thursday: 10.30 am – 9.30 pm Friday / Saturday / Sunday: 10.30 am – 12 am Tuesday: Closed
Facebook Page
:
https://www.facebook.com/kingstreetcafekl/