Good news for Peking Duck lovers! From 30 August to 30 September 2017, you'll get to taste Executive Sous Chef Kok Chee Kin's Signature Peking Duck at the award-winning Dynasty Restaurant @ Renaissance Kuala Lumpur Hotel during dinner for only RM 60.60 nett per bird.



It is normally priced at RM 168 nett but in conjunction with our 60th Merdeka Day, they're offering this special price. This Signature Peking Duck is available for dine-in only with an order of any main course or a side dish from the a la carte menu.
Signature Peking Duck @ Renaissance KL Hotel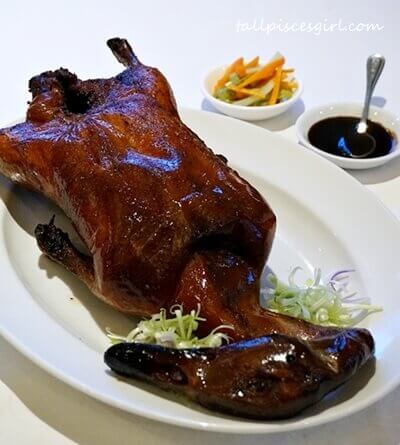 The Signature Peking Duck is meticulously marinated with a combination of spices and Chinese herbs before it is roasted in a traditional charcoal-fired roasting oven. The roasting process takes about an hour, infusing into the bird with a delicious smoky aroma while keeping its skin scrumptiously crispy and the meat succulent.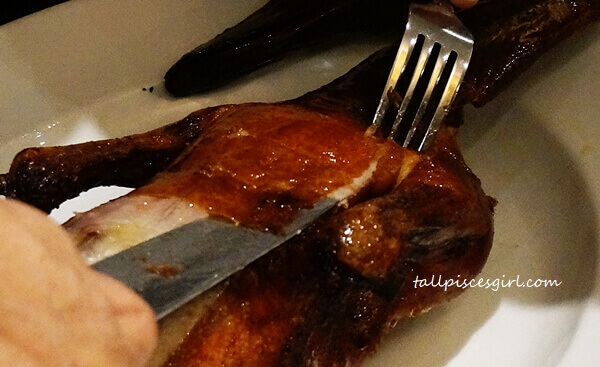 I was lucky to be able to savour Chef Kin's creation when I was there for a mooncake tasting session. The beauty of the whole thing lies in the process itself. When you order the Signature Peking Duck, it will be hand-carved at the dining table. Then, the crispy skin is served immediately with homemade pancake, scallion, cucumber, carrot and plum sauce. Meanwhile, the meat is taken back to kitchen and cooked according to the diner's choice of preparation.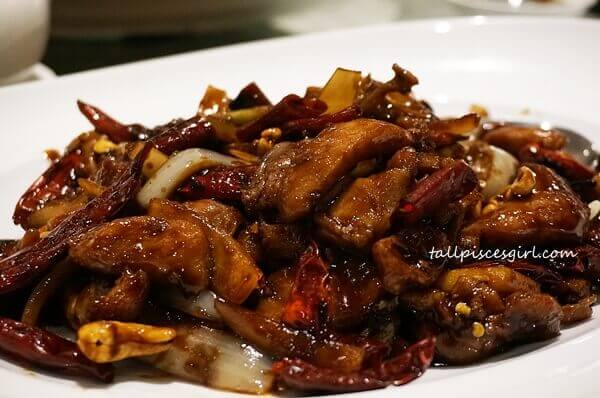 For reservation or enquiry, call 03-2771 6692 or email rhi.kulrn.fb@renaissancehotels.com.
Address:
Dynasty Restaurant,
Level 1, East Wing,
Renaissance Kuala Lumpur Hotel
Corner of Jalan Sultan Ismail and Jalan Ampang,
50450 Kuala Lumpur