It's every girl's dream to be able to fit in that glass shoe just like Princess Cinderella! But first, come to SaSa Malaysia "Be a Princess" beauty fair from 29 May – 4 June that is located at Ground Floor South Void of Mid Valley Megamall (in front of ZARA) to prep your feet and looks.
Be a Princess with Sasa Malaysia
This time, Baby Foot, the original exfoliating foot mask from Japan is the highlight of the beauty fair. Hence, you can expect up to 50% exclusive discounts. Baby Foot uses 17 types of natural extracts to gently exfoliate dead skin instead of using harsh chemicals.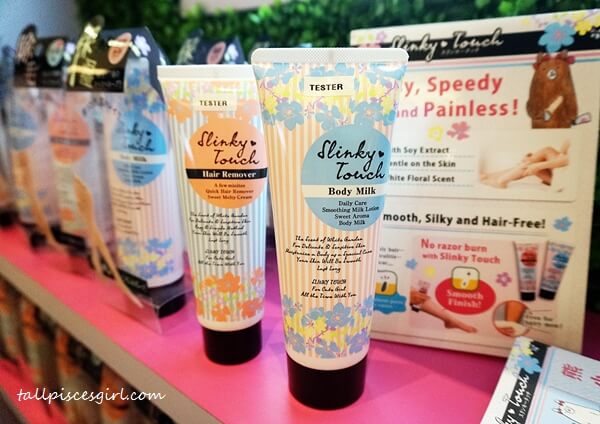 Enjoy 10%-15% discount on all featured premium quality Japanese beauty products and stand a chance to win prizes up to RM 118 during lucky spin during "Be a Princess" beauty fair. It's a very rewarding event, I would say.
On 13th and 14th June, you can experience trying a pair of fairytale princess glass shoe! Those who can fit in the shoe will walk away with a Baby Foot product each and stand a chance to win a luxurious magical evening as the "Baby Foot Princess"!
So what's in for the Baby Foot Princess? She will be pampered with a complete makeover, private chauffeured transportation, fine dining experience, and one night 5-star hotel stay with their loved ones.
Japanese beauty brands showcasing now at the "Be a Princess" beauty fair are Baby Foot, the original exfoliating foot mask; Shiro Waki Hime, Shiro Yubi Hime and Tsuruhana Hime, total body care for the underarm, fingers and nose; Slinky Touch body hair remover, Too's Smile teeth whitening range as well as Fine Japan health and beauty supplements.
All these products are specially distributed in Malaysia by Cason Trading Sdn Bhd and Sasa Malaysia is one of their major distributing partners.
Like and follow Sasa Malaysia's Facebook Page for more updates on future promotions: https://www.facebook.com/SaSaMalaysia