Shizens
Shizens believes that everyone has a unique natural beauty that should not be concealed but to be revealed instead. Shizens is here to help us restore our confidence level by revealing our natural beauty!
I came back from Hong Kong with very dry skin because the air there very cold and dry. My skin was harsh to touch. I have started my rescue service before getting my Shizens VISAGE Collection but the recovery was slow. After using VISAGE collection, it started to recover faster. Now, my skin feels a lot smoother and firmer without needing to put much effort. Curious to know what is Shizens VISAGE Collection? Let me show you!
Shizens VISAGE Collection (Skincare)
Skincare is the most important thing that you need because if the condition of your skin is not good enough, the makeup that you use will not stick onto your skin and it will be difficult to blend.
Shizens Time Resistance Essence
I was already being introduced to their anti-aging essence, Time Resistance Essence 3 years ago. I was so in love with it because it's the only essence that can prevent my skin from turning dry in air-conditioned environment. Needless to say, my experience this time is excellent as well. After toner, I applied Shizens Time Resistance Essence onto my skin while massaging it in upwards direction to create a firmer look. Thanks to Ceramide III in the formula, skin regeneration is faster and restore skin's ceramides.
Shizens Time Resistance Night Cream
In order to provide my skin with ultimate moisture and lock in the essence for best firming result, I used Shizens Time Resistance Night Cream. During the day, I applied a thinner layer compared to night. It's actually not too heavy, so it's OK for day use. Apply on 5 points: left cheek, right cheek, nose, forehead, chin and spread them evenly to whole face.
Shizens Ultimate Potent
Ultimate Potent was formulated with natural botanical ingredient like mucilage from lady's fingers (okra) for an instant skin lifting effect. From my experience, the ingredient really helped in producing instant V-shape effect and skin appears smoother.
Application without makeup: Use Ultimate Potent as the last skincare regime. Spray onto face and massage in upwards direction.
Application with makeup: Spray onto face after applying all makeup products and pat it to set your makeup.
Shizens VISAGE Collection (Makeup)
P/S: Since I have used the products during workshop and testing on my skin, please understand that the products wouldn't look as perfect as brand new ones 😉
Natural Pore Nutrient Foundation PRO
Natural Pore Nutrient Foundation PRO is Shizen's brand new foundation stick that is specially formulated with Vitamin E to provide higher moisture level! There's only one shade available but amazingly, it's blends well no matter what your skin tone is. It's lightweight and yet the coverage is decent enough to cover fine lines and pores. My face looks more radiant and the glow is very obvious as if I have put on highlighter.
I applied Natural Pore Nutrient Foundation PRO on 5 parts of the face (forehead, nose, both cheeks, and chin). Then, I blend it using my fingertips. In order to make sure that the foundation is even while maintaining moisture, press gently with the Kabuki brush.
Hue-Duo Eye Shadow (Mocha Glow)
Totally love the colors in Hue-Duo Eye Shadow (Mocha Glow) because it consists of subtle shimmer and yet the colors are natural. Great for everyday makeup especially OL look. I use the darker shade on my eyelids and the lighter shade on top of it to highlight my brow bones.
Aqua Eyeliner (Brown/Black)
Shizens Aqua Eyeliner is very easy to use. Just dip the brush into the cushion type liquid eyeliner and draw. It is smudge-proof and long lasting up to 12 hours! It's color is not too dark, hence looked more natural. If you want a darker color, apply a few more layers to build it up. I applied Brown on the first 3/4 of my upper eyelid and Black at the end to enhance my eyes.
Aqua Pore Perfection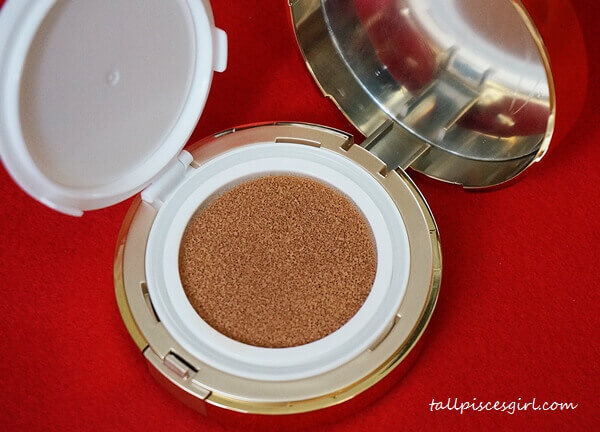 For contouring, I'm using their cushion foundation that is a shade darker than my skin color. To create slimming effect, apply it onto the cheekbones, nose and jawline area using fingers. Contains Vitamin A, E and F to stimulate healthy, glowing skin.
Smack Lips
Did you realize that matte lipsticks are in-trend right now? Smack Lips is long-wearing matte lipstick from Shizens that is enriched with coconut oil and sunflower butter. Thanks to these two ingredients, you don't need to worry that it will look too dry and crack because it helps to lock in moisture on your lips.
I've personally tried both Orange Tango and Plum Wine. Orange Tango is a bright color, a color that I love to use to lift up my mood. If you're a fan of K-drama, you'll realize that the main actresses also love to wear bright colors like this! As for Plum Wine, it's more suitable for a more natural and formal look. The color appears different depending on your natural lip color. Hence, you won't look the same although other people are also wearing the same lip color.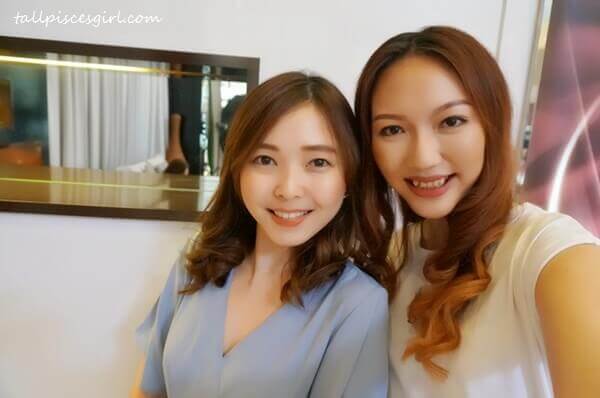 Smack Lips can also be used as blusher. Do not that you're not supposed to apply directly on cheeks though because it will be too much. Just apply a small amount on your hand, blend it out and pick up some color using your finger. Then, gently tap onto your cheeks.
Remember to finish off with Ultimate Potent!
The good news is, you can now get your hands on Shizens VISAGE Essential Introductory set at only RM199 (Worth RM1503) from 1st March to 31st May 2017!!!
Shizens VISAGE Essential Introductory set includes:
Smack Lips – Plum Wine
Smack Lips – Orange Tango
Aqua Eyeliner – Black
Aqua Eyeliner – Brown
Hue-Duo Eyeshadow – Mocha Glow
Shizens professional brush set (6 brushes)
For being a loyal reader of mine, I'll be giving you an exclusive chance to experience VISAGE Makeover 😀
Just visit these major Shizens stores and quote them this code: VISAGE01
Shizens Pavilion Flagship Store
Shizens Mid Valley
Shizens One Utama
Shizens Sunway Pyramid
Shizens Gurney Plaza
Shizens Genting Sky Avenue
Shizens Sogo KL
Shizens Isetan KLCC
Shizens Isetan The Gardens Mall
Shizens Parkson KLCC
Shizens Parkson Pavilion
VISAGE Collection Official Launch Roadshow will be at East Entrance Lobby, Mid Valley from 24 – 30 April 2017. Keep updated to the exciting activities from Shizens Malaysia by following them on Facebook: www.facebook.com/ShizensMalaysia/