The end of the year signifies
 the beginning of the most anticipated season, Christmas! Sunway Putra Mall has recently launched their Holly Jolly Christmas celebration by creating the magic of an old fashioned Christmas. From now till 27 December 2016, come to Sunway Putra Mall main concourse to experience and feel the Victorian vibes with 19th century's red brick houses, Victorian inspired decorations and horse carriage.
Holly Jolly Christmas @ Sunway Putra Mall
As soon as reached, we were greeted by the sparkles of Christmas lights, a tall vintage clock tower, and a classic water fountain that looked simply elegant.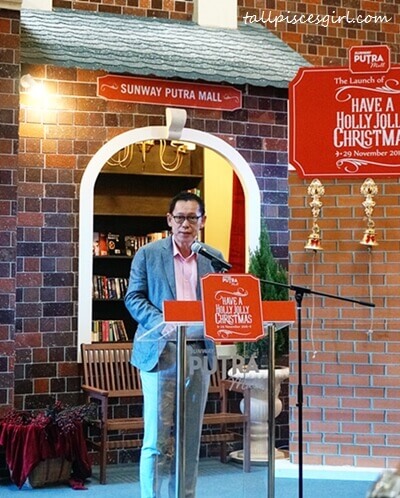 Celebrations like this is important to foster a greater sense of appreciation towards cultural diversity and strengthens the bonds among Malaysians.
Sunway Malls CEO Mr. HC Chan, Sunway Malls COO Mr. Kevin Tan, Sunway Putra Mall GM Ms. Phang Sau Lian together with Elaine Daly rang the jingle bells, signalling the official launch of The Holly Jolly Christmas celebration at Sunway Putra Mall.
*pops confetti*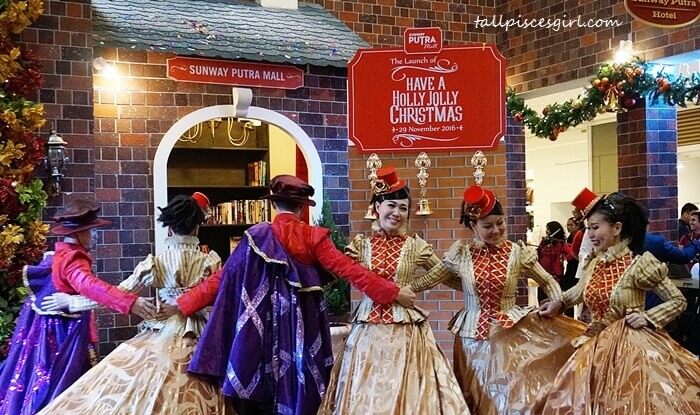 We were entertained by a lively and cheerful Victorian dance performance. For a minute, I really thought I was transported back to Victorian era!
The presence of
Santa Clause
was a pleasant surprise to the
45 children from Yayasan Chow Kit and SHELTER
, home for children as he appeared from one of the vintage shops with a red gift sack and distributed gifts to them.
Give the Gift of Reading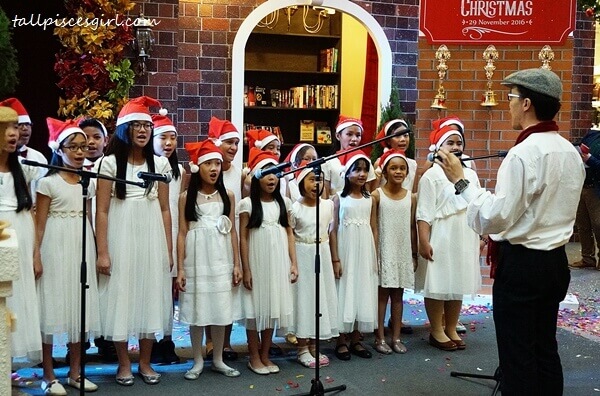 The choir performance by Sekolah Sri Bestari was also amazing. We were dumbfounded by their angelic voices, no wonder they won the Silver award in Malaysia International Children Choir Festival 2016. This choir performance symbolized the launch of Sunway Putra Mall's Corporate Social Responsibility (CSR) campaign, '
Give the Gift of Reading
'.
Sunway Putra Mall had initiated a CSR initiative to encourage reading literacy for the underprivileged during this season of giving and sharing.
You can also do your part by
 donating books or purchase pre-loved books which ranges from RM5 to RM15 to support the campaign.
For a rewarding shopping experience, Jolly redemptions are in store for shoppers at Sunway Putra Mall.
Sunway Putra Mall Christmas Redemption
Jolly redemption
:
From 25 November to 7 December, a pair of extraordinary Cirque Panda show tickets at Sunway Lagoon is available for redemption when you spend RM600 (RM500 for HSBC Credit Cardholders) in 3 receipts
From 25 November to 27 December 2016, redeem an exclusive notebook with quill pen when you spend RM400 (RM300 for HSBC Credit Cardholders) in 2 receipts and a pair of The Parenthood Playland tickets when you spend RM1,000 (RM900 for HSBC Credit Cardholders) in 3 receipts
Come visit Sunway Putra Mall and have an unforgettable Christmas and unique shopping experience with beloved friends and family! For more information on Sunway Putra Mall's Have a Holly Jolly Christmas promotions and events, kindly call 03-2786 9300 or log on to
www.sunwayputramall.com.