What's not to like about good coffee? Especially when it's also FREE! If you've been following me, you'll know how much I love coffee and always craving for it. Somehow, a cup of coffee can make me feel happy and relaxed.
"Coffee is the common man's gold and like gold, it brings to every man the feeling of luxury and nobility" – Poet Sheikh Ansari Djezeri Hanball Abd-al Kadir
IJM Land Good Coffee Day 2.0
A special thanks to IJM Land for organizing Good Coffee Day 2.0 at ICE Gallery in Pantai Sentral Park, an early Christmas celebration for us all
♥♥♥
Coffex Coffee was giving out their coffee of the day to public. Good coffee, no doubt! I definitely want a cup as well!
Smooth, velvety 100% Arabica with notes of toffee sweetness and acidity of green apples!
Coffex Coffee
is one of the roasters in Klang Valley, so remember to check out their roasted coffee. Drinking coffee requires a vast knowledge too. Look at all the details on the packaging. Every single detail is important! It's not easy to determine what is good coffee especially if you're new to this. Luckily, 
Daniel Liew
, the founder of the Barista Guild of Asia is here to the rescue.
Daniel Liew is one of the few who is a globally certified trainer and certified with the prestigious Authorized Specialty Coffee Association of Europe.
During this Coffee Workshop, I learned so much from him. The most interesting part was the personalized guidance from the coffee expert himself about how to correctly utilize manual brewing equipment. He also constantly gives us tips and tricks on how to brew the perfect coffee. For example, you have to rinse your paper coffee filter before using it or the taste of paper will ruin your coffee.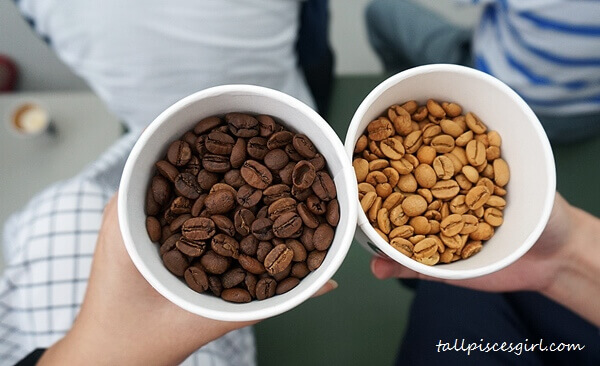 We got to try some freshly brewed light roasted coffee and we're loving it! Aside from hot coffee, I love cold brewed coffee too, it's one of the coffee trends these days. The folks from
coffee2GO
have 3 varieties of them and my preference is veered towards the "cham" version.
And what is coffee without the perfect mug to sip from? The handcrafted mugs from
Kaleidos Art Tune
would just be the perfect one for me.
That's not all! We also get to watch how mugs and handles are skilfully crafted out of clay.
And our friend, Claudine got to try it out on her own with the owner's guidance. So fun!
To complement the dark, rich coffee, snacks to nibble on is a must.
It's not Christmas yet but I can definitely feel the Christmas vibes already at Good Coffee Day 2.0. Let's have a Ginger Bread Man by the skillful pastry chefs at
Harold's Academy
and bring home a Ginger Bread House. It's going to look so festive.
Eva's Homemade Nougat
is our very own country's homemade nougat. They originated from Penang and have been in business for 4 years already. You get to try before you buy 😉
Have you guys tried
Grid & Go
at 1 Utama? So happy to have it at Pantai Sentral Park again. I had their signature Mochi Caramel waffle. It's crispy on the outside, fluffy on the inside!
Don't forget to catch their WAFFnesday promotion every Wednesday at 1 Utama. An eye catching finale after a sumptuous Christmas lunch is a must. I'm glad the cupcake decorating workshop held has given me some inspirations on how to dress up my dessert.
Conducted by the glamorous founder of
Coffee Jeans & Co
herself, actress Tania Zara brought a celebrity shine to the workshop.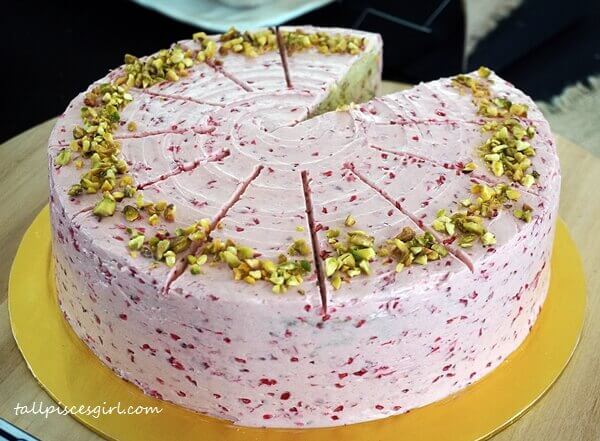 Yum yum! Sweet treats for the sweet tooth!
It's a good idea to have some
Sketcher Ice Cream
before heading out. They hold 5 different varieties of 100% natural fruit potong ice-cream: Mango, Durian, Red Bean, Jackfruit and Banana. Try their signature Durian and Red Bean ones!
To demonstrate the versatility of coffee,
FAWN Beauty Co
distributed jars of their all natural, hand crafted Cacao and Coffee Organic Body Scrub to the coffee aficionados.
I'm eyeing on their Coal Handcrafted Cold Pressed Soap because it's good to detoxify the skin, leaving it acne-free. Last but not least, let's discover some coffee art. Oh, not the art that was draw on coffee, but
art that was draw WITH coffee
by artist Vivian Lees.
Admiring her work of art while having my caricature drawn. Everything is so pretty!
As a memento of this happy event, I had my coffee caricature drawn by the talented Vivian Lees during Good Coffee Day 2.0. In fact, almost everyone of us took home one!
What do you think? Does it look like me?
IJM Land Secoya Residences
After the feast with coffee, we visited
IJM Land's Secoya Residences @ Pantai Sentral Park
show units. IJM Land's Pantai Sentral Park is a unique development that let's us experience luxurious living amidst verdant urban forest. Thus, Kuala Lumpur's One and Only Urban Forest City has been created. The 3.47 acre Secoya Residences will be ready for homeowners in the beginning of 2019. Secoya Residences are styled in two inspiring distinct interior concepts, each with their own unique appeal that are also customizable based on your wants and needs.
Secoya Residences Type A (1,050 square feet)
Distinct features
:
2 bedrooms
'Young and Energetic' concept for professionals within the age group of 27 – 35 years old
Design concept that incorporates many of the lifestyle elements that are important to this target group
Adopts a duo-tone colour scheme in the living area to accentuate a minimalistic concept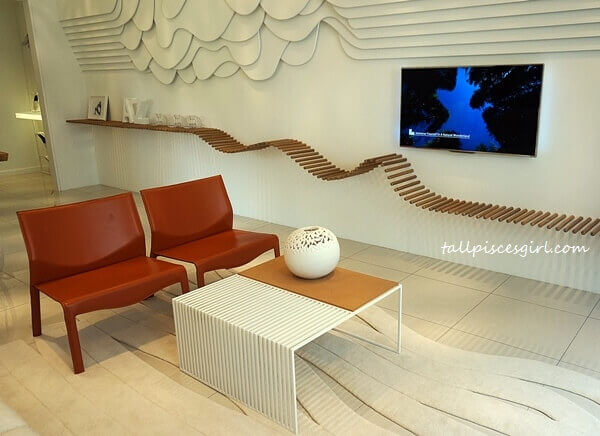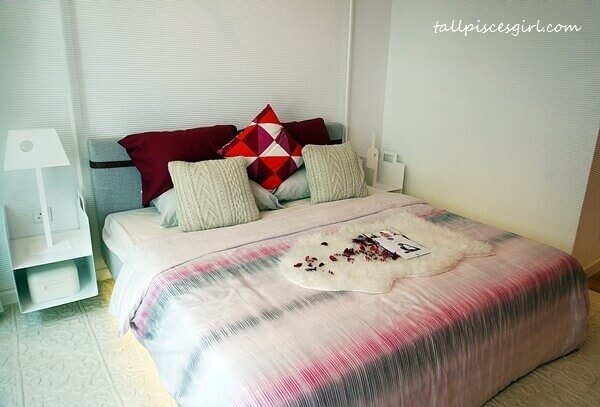 I just found my dream home! I hope that soon, it won't be a dream anymore 😉
Secoya Residences Type C (1,670 square feet)
For home buyers who are more matured with larger families, Secoya Residences Type C would be a more suitable choice.
Distinct features
:
4 + 1 bedroom
Design concept that brings out seamless union of vintage feel with a modern twist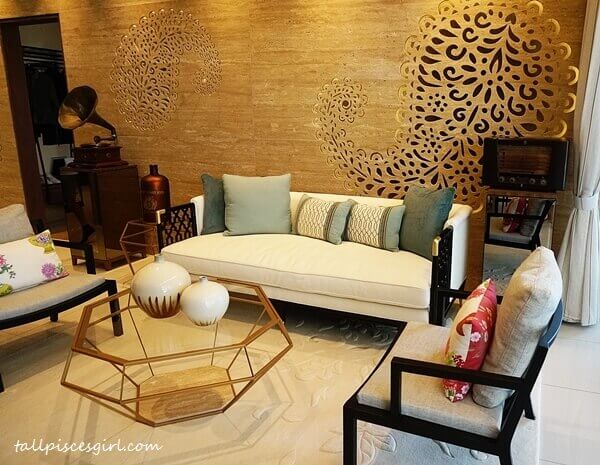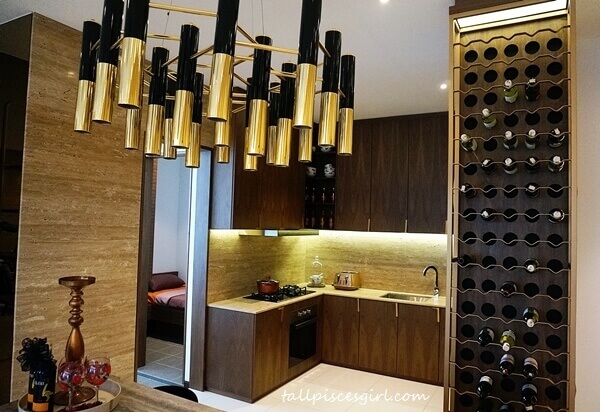 So this wraps up our Sunday day out to Good Coffee Day 2.0! For more information on Secoya Residences, Phase 2 of IJM Land's Pantai Central Park Development, visit 
www.pantaisentralpark.com
. The ICE Gallery opens daily from 9 am to 6 pm during weekdays, 9 am to 5 pm on Saturday and 10 am to 5 pm on Sunday.