3 years ago, I
won a Samsung Galaxy Note 3
and I haven't been changing phone since then. Surprisingly, it is still working fine but I'm really really tempted to get an iPhone after seeing the great photo quality that it can produce. But upon looking at the price for
iPhone 7
, my brain was telling me not to get it but my heart still wants it! Of course, I can sign up for bundle plan with my telco but getting tied for 2 years is too long. What if I'm not happy with the speed or service? Then I'd be stuck with them.
CompAsia Renew+
Regional IT Asset Disposition (ITAD) company, ComputerAsia Sdn. Bhd. (brand name
CompAsia
), is a reliable company that has 4 years history in Malaysia. When they were first established, their focus is to undertake secure data removal, repair, rebuild, refurbish and remarket used consumer electronics. Refurbished devices were sold directly to consumers via their online retail store at
https://www.compasia.com/
. Recently, CompAsia has introduced an innovative ownership programme called
ReNew+
 that is going to transform the way people buy and own their smartphones in Malaysia, Singapore and the Philippines.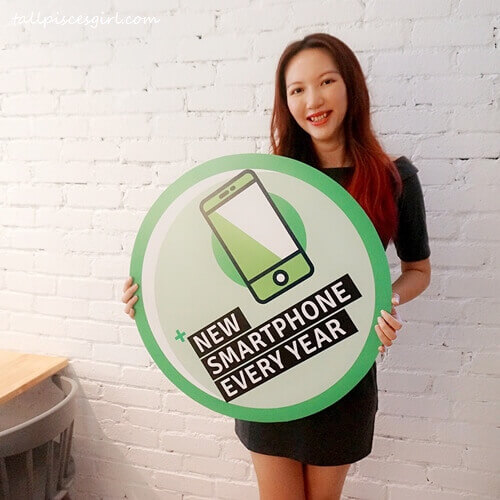 With CompAsia's ReNew+ programme, it became so affordable to own an iPhone 7. My heart and brain can finally stop fighting with each other!
Benefits of CompAsia ReNew+:
Low monthly installment i.e. RM 160 onwards
Upgrade to a new smartphone every year without upgrade fee
No upfront payment
Interest-free installment plan of up to 24 months with Maybank EzyPay
Carrier independent so you don't need to be contracted to a single telco for 2 years
Free one year 'Phone Guard' which includes free protection for cracked screen
Free pick-up and return delivery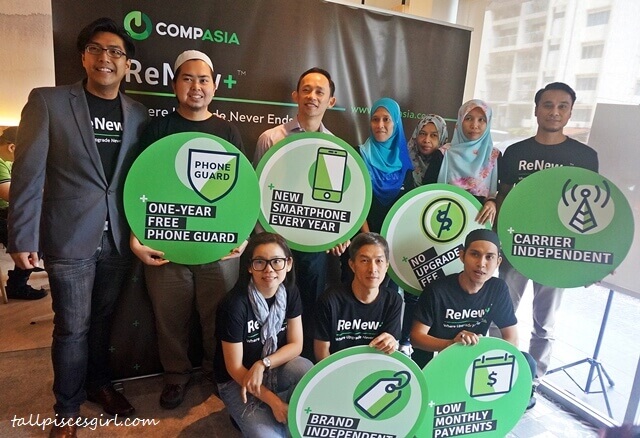 CompAsia ReNew+ Pricing
Now that you know all the benefits, I'm sure you want to find out how affordable it is. I'm not kidding! Just refer to the price plan below. You get to own a brand new iPhone 7 32GB at only RM160/month. The phone will be yours if you pay this monthly installment for 24 months. But let's say if iPhone 8 has been launched after you paid for 12 months, you can choose to upgrade to iPhone 8 and you'll receive some cashback for trade-in.
How CompAsia ReNew+ Works
Go to https://www.compasia.com/ and add your preferred iPhone to shopping cart.
Checkout and select a store to pick up your new smartphone.
Once you have received the confirmation email, visit the selected store.
Pay with your Maybank credit card to enjoy interest-free installment.
ENJOY YOUR NEW SMARTPHONE! 🙂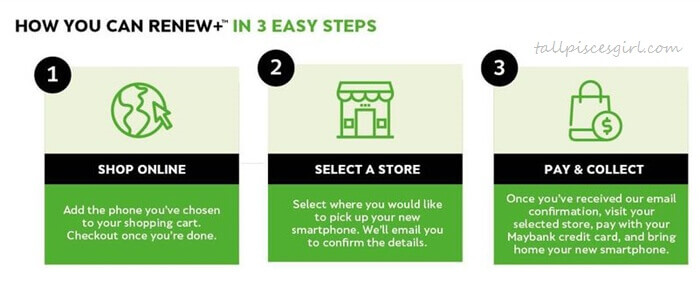 What about Android phone?
Currently, this plan is only available for Apple iPhone because the demand is high even in the resale market. This is because new ones are still considered as unaffordable by many in developing Asian market. However, Julius Lim, CEO of CompAsia also disclosed that they will be unveiling exciting upgrade opportunity for high-end Android devices by early next year.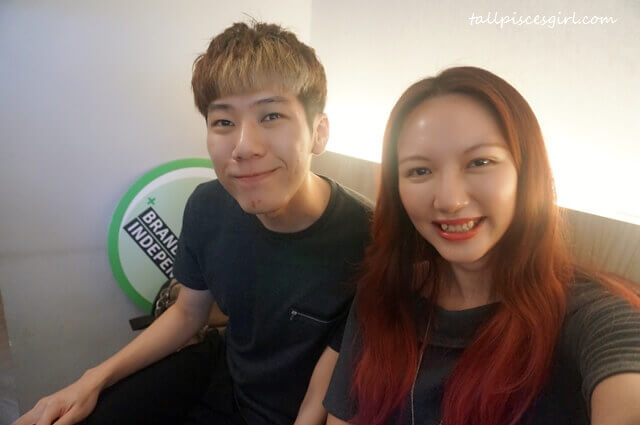 Enough of talking, let's shop for our iPhone 7, ok? Head to 
https://www.compasia.com/
for more information or shop now!