This year,
Etude House
celebrated their
8th anniversary
in Malaysia with their lucky loyal customers and media friends in an exclusive event at a The Majestic Hotel Kuala Lumpur. Themed as "
Princess Night
", all the girls were dressed beautifully in white, black and pink to suit the occasion.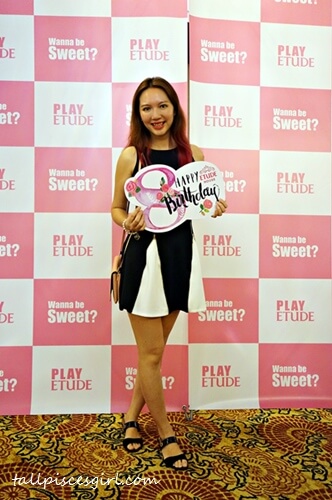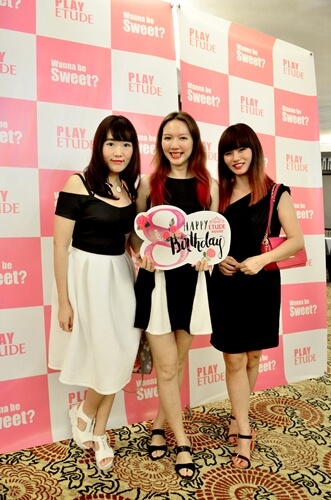 Etude House has risen as a
popular Korean makeup and skincare brand
in Malaysia over the years. Aside from affordable and effective products, their cute and sweet pink packaging has captured the hearts of many.
Etude House 8th Anniversary Princess Night
Kudos to Etude House team for coming up with the princessy setting especially the epic carriage decorated with pretty flowers and lights. I believe sitting in a carriage is something that every girl dreamed of and I'm glad that my dream came true today.
Seeing the girls squeal in excitement when they saw all these lovely products ensemble from Etude House brings a positive vibe into the room. And thanks to the love towards this brand, girls are able to connect with each other and share their similarities.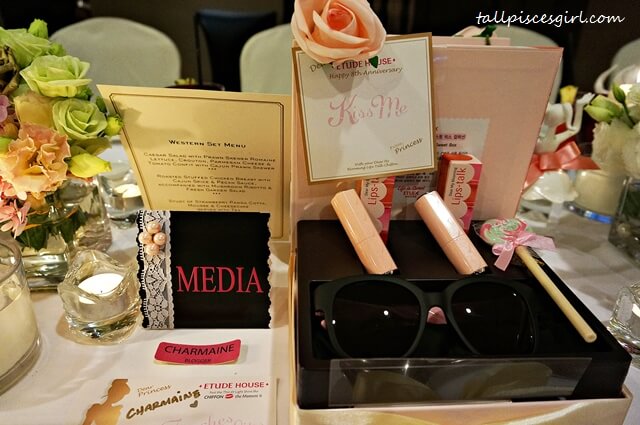 Each guest received a complimentary limited edition (1,000 boxes only!) Etude House Dear My Sweet Box set!! Thank you so much for the generosity, Etude House! ♥ Each set contains 2 Dear My Blooming Lips-talk Chiffon Lipstick and Optical W Hibari Gray Lens eyewear. You might wonder, what's the purpose of the eyewear? My guess is, to look like Krystal in this ad below! :p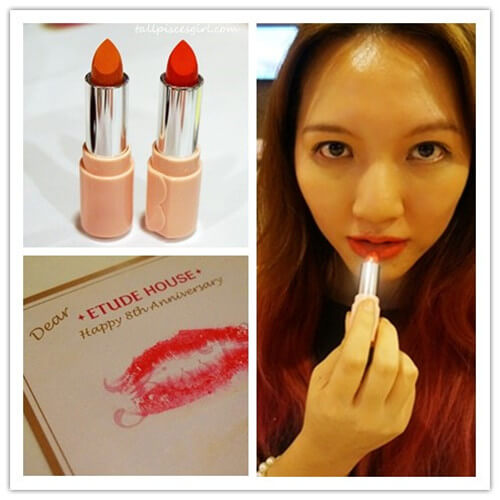 Not sure if you girls still remember, but yes, oppa
Dave Kim Myung Joon
was in Malaysia again to celebrate Etude House 8th Anniversary. He conducted a
makeup demonstration
to show us girls how to achieve a flawless Korean look with Etude House's cosmetics.
While being entertained by the emcee and oppa Kim Myung Joon, the girls had feasted on the delectable dinner set prepared by The Majestic Hotel Kuala Lumpur. We started with Caesar Salad with Cajun Prawn Skewer – I like the prawn skewer because it's well marinated with herbs. Then, we moved on to the main course – Roasted Stuffed Chicken Breast and last but not least, a sinfully delicious dessert – Strawberry Panna Cotta, Mousse and Cheesecake.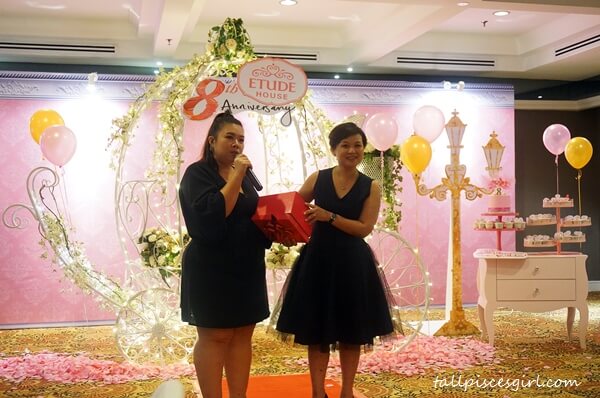 Etude House fans that attended the birthday celebration had the chance to win SHEEN watches from Casio Timepiece for being best dressed, have most likes on their Facebook post, and also Instagram post. A lucky winner even brought home a brand new camera from Casio Exilim Malaysia as the result of lucky draw!! Jealoussss~~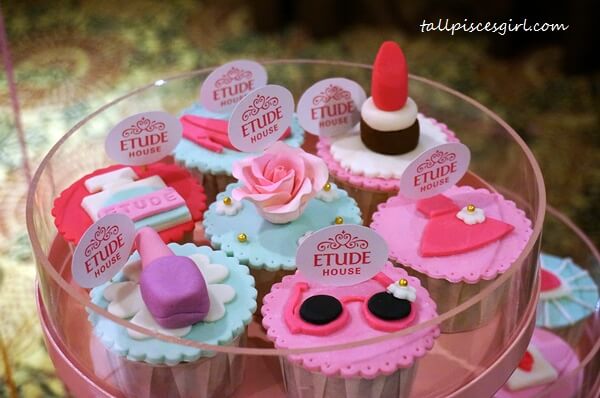 I'd like to thank Etude House Malaysia from the bottom my heart for this memorable experience.
May Etude House continue to flourish and steal the hearts from girls all around the world!