When I heard that
Etude House
came up with a new collection called
Berry Delicious Strawberry
for Spring 2016, I knew they nailed it. Girls just love strawberries, don't they? And truth be told, berries are good for us! I was truly blessed to be invited to Acme South @ Bangsar Village for the media preview. The place has an abundance of natural light and there were strawberries everywhere! Amazing setup I would say.
Etude House Berry Delicious Strawberry Collection
Let's discover what's new in this collection! Aren't you excited? 😉
Berry Delicious Color in Liquid Lips Juicy (RM 74 / 3.5g)
The packaging might look like a lip gloss but don't be fooled! It's actually a moisturizing lipstick that delivers a long-lasting tint effect. Don't need to worry anymore about re-application. Since it contains strawberry and raspberry extract, expect a strong smell of your favorite fruit! Available in 10 beautiful shades. Psst… I heard the green one is pretty awesome. It won't turn your lips green, silly!
Berry Delicious Lip
Berry Delicious Lip is a sub-range that is designed to nourish and heal our lips so they be sexier and more delicious.
Lip Jam (RM 55 / 15g)
The lip jam has 2 functions – as lip tint and lip balm. With melting butter and Vaseline, lip stays nourished while berry extract keeps it moisturized.
Lip Scrub (RM 55 / 15g)
Achieve smooth and kissable lips by removing dead skin cells with natural granules made of strawberry seed, walnut and sugar.
Lip Treatment (RM 56 / 15g)
A more potent version of Lip Jam but without the tint. Acts as sleeping pack for the lips to provide intensive care.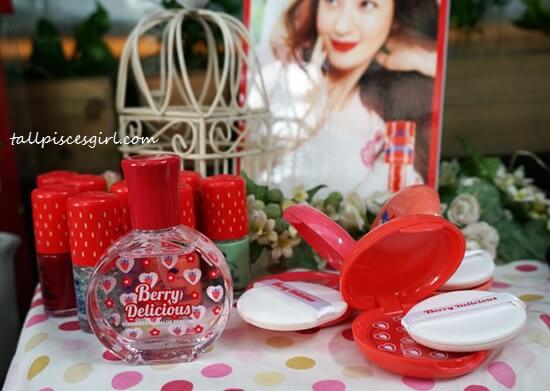 Berry Delicious Strawberry Eau De Perfume (RM 142 / 30ml)
Sweet, refreshing and berry scented perfume is all you need for the perfect spring feeling. Top note: Strawberry, Raspberry, Orange Sweet Middle note: Peach, Jasmine, Muguet Flowers Base note: Musk, Sandalwood
Berry Delicious Strawberry Cream Blusher (RM 67 / 6g)
Cream blusher seems to be the "in" thing lately, thanks to its long lasting properties and vibrant color. Strawberry Cream Blusher comes in 3 sweet shades: #1 Ripe Strawberry (peach color), #2 Full of Cream (pink color), #3 Grapefruit Strawberry (coral color).
Berry Delicious Strawberry Precious Mineral Any Cushion (RM 141)
It's the holy-grail in Korean makeup – Precious Mineral Any Cushion in cute strawberry themed packaging and new formulation with pearl mineral powder (10PPM)! Comes in 2 shades: N02 (light beige) and W13 (natural beige).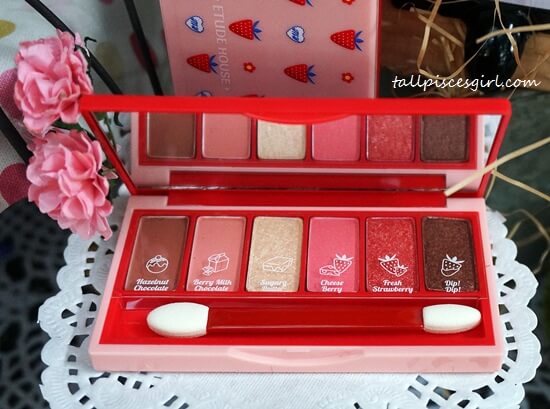 Berry Delicious Fantastic Color Eyes (RM 109)
Fantastic Color Eyes Palette has 6 beautiful shades from soft shadow color to splendid point colors and comes in 2 pretty combinations: #7 Strawberry Mojito and #8 Strawberry Fondue.
Shades in #7 Strawberry Mojito
Soda Water
Lime & Berry Squeeze
Spearmint
Crushed Strawberry
Berry Brown Sugar
Mojito Party!
Shades in #8 Strawberry Fondue
Hazelnut Chocolate
Berry Milk Chocolate
Sugary Butter
Cheese Berry
Fresh Strawberry
Dip Dip!
Berry Delicious Strawberry Souffle Nail (RM 24 / 8g)
A unique nail color collection that has soft jelly texture. Comes in 10 vibrant colors with strawberry extract to welcome Spring 2016.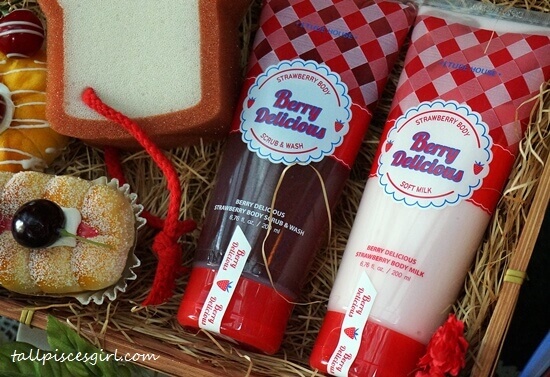 It's quite rare to see beauty brands coming up with body care products for their seasonal collection but Etude House did it! Drench yourself in the goodness of strawberry and come out from the shower like a freshly picked yummy strawberry!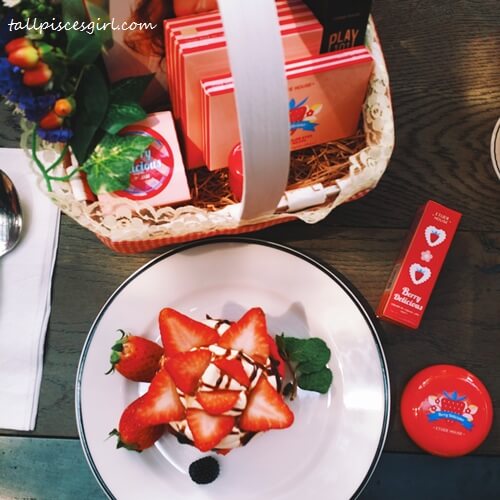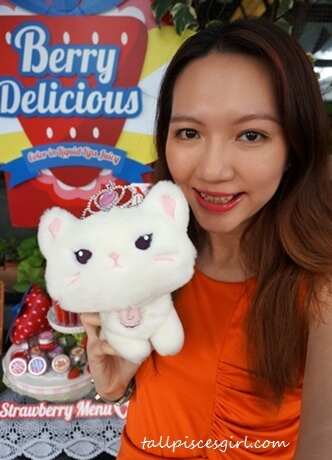 For the occasion, Etude House has flew in makeup artist,
Kim Myung Jun
all the way from Korea to demonstrate how to achieve a sweet, delicious look this Spring.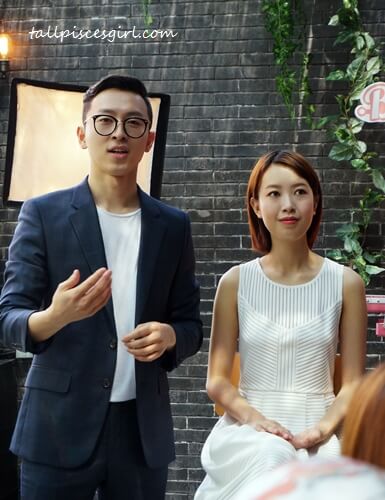 If you're interested to know how to achieve this look step by step, watch this video recorded by me. Hope you'll find it useful 🙂
Etude House Sweet Spring Look with Makeup…
by tallpiscesgirl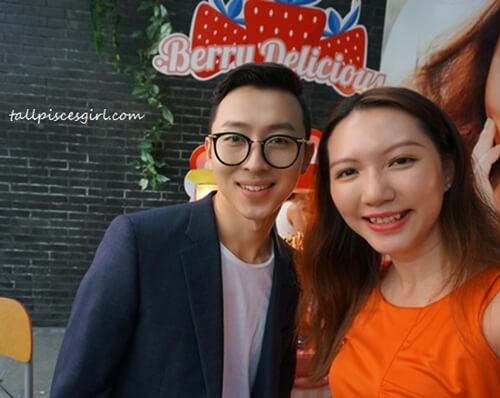 Here's the
full price list for Etude House Berry Delicious Strawberry
range: Head on to Etude House stores right now to grab your favorite product and impress some Korean oppas okay? 😀 For more information on
Etude House
, kindly visit :
Website
:
http://etudehousemalaysia.com/
Facebook
:
https://www.facebook.com/etudemalaysia/
Instagram
:
https://www.instagram.com/etudemalaysia/