Congratulations to Ninjaz for the opening of their second branch at Puchong (first branch is at Kajang) last 2 weeks!
NinjaZ Puchong
NinjaZ has a wide array of phone accessories and tablet accessories, providing a one-stop solution to people love to beauty their gadgets. I know many of you will think that buying accessories online or pasar malam is cheaper but you'll take back your own after looking at their prices. You can now buy them at wholesale price without needing to buy wholesale quantity!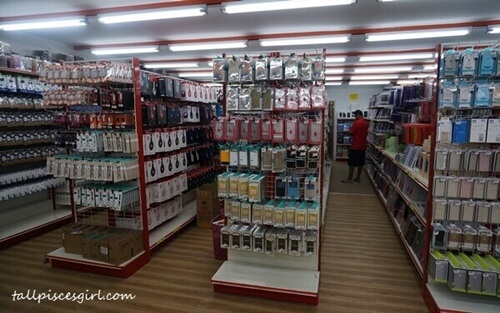 With a brightly lit environment and products arranged neatly according to categories in the store, it makes shopping for accessories so much easier and comfortable.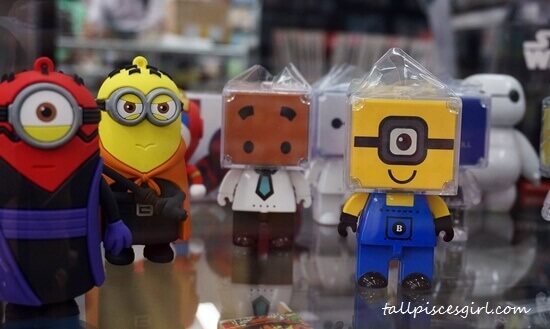 The first NinjaZ phone accessory that caught my attention at is power banks. And they're not just usual power banks; they're cartoon power banks! It's a power bank galore indeed. There's lots of Minion, Doraemon, Star Wars, Baymax and many more designs.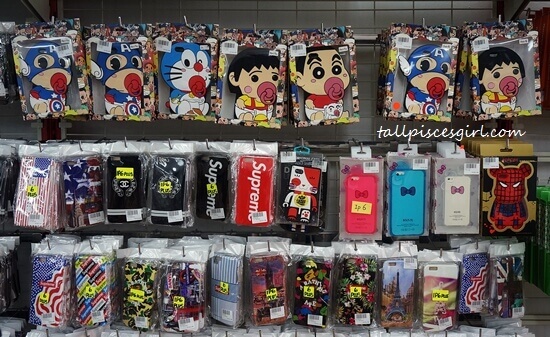 The abundance selection of phone and tablet casings are just crazy! These photos are just a small portion of them. Guess what – their cheapest phone casing is just RM 3! Unbelievable!!
For your tangle-less listening pleasure, opt for a stylish wireless headphone for only RM 50. There are 5 colors to choose from.
Since Star Wars is the "in" thing now, this 8000 mAh Star Wars power bank is a hit! They're only selling it at RM 65 (seriously?!) and just in case if it's out of stock, they can still accept pre-order.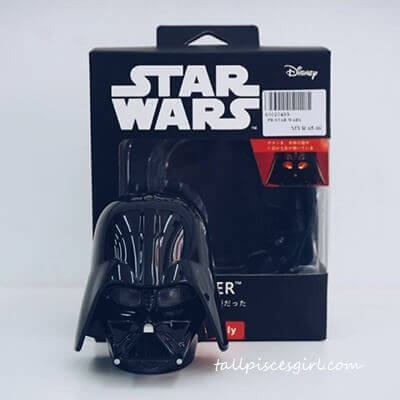 Another one thing that I really love about them is their affordable screen protectors! For phones, normal screen protectors are priced at RM 3 each and tempered glass ones are only RM 9 each! Screen protectors for tablets are also available at a slightly higher price.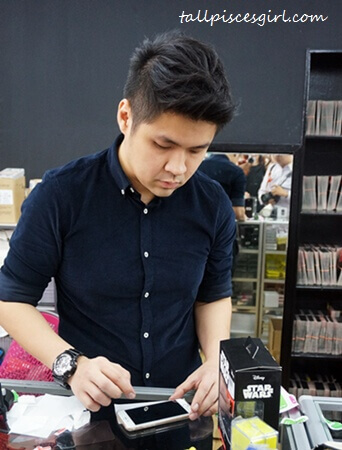 My loot of NinjaZ phone accessories the other day (shopaholic mode on!):
Samsung Galaxy Note III Adapter and Fast Charging USB Cable (RM 18)
Lonio Triple USB Port Charger (RM 30)
Original Samsung Note III Battery (RM 49)
Modern series Leather Case for iPad Mini by Totu Design (RM 30)
Joyroom Tiffany Casing for iPad Mini (RM 40) – Given to my mum already and hence, no photo :p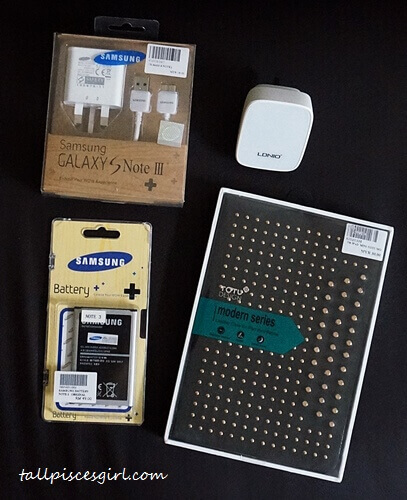 Ninjaz Branches
Ninjaz Puchong
15, Jalan Puteri 1/4, Bandar Puteri, 47100 Puchong, Selangor
Ninjaz Ampang
No.53-G,Ground Floor, Jalan Wawasan Ampang 2/1, Bandar Baru Ampang, 68000 Kuala Lumpur
Ninjaz Kajang
59 & 60, Jalan Raja Haroun, 43000 Kajang, Selangor
Ninjaz Kepong
No. 12, Jalan Metro Perdana Timur 2, Jalan Usahawan Kepong, 51200 Kuala Lumpur
Ninjaz Cheras
No. 6, Jalan Manis 3, Taman Segar, 56100 Cheras, Kuala Lumpur
Ninjaz SS2 PJ
19 (Ground Floor), Jalan SS2/67, 47300 Petaling Jaya, Selangor
Ninjaz Balakong C180
16-G, Jalan C 180/1, Dataran C180, 43200 Cheras, Selangor
Ninjaz Sri Petaling
No. 125, Jalan Radin Bagus, Bandar Sri Petaling, 57000 Kuala Lumpur
Ninjaz Sri Hartamas
No. 70-G, Jalan 27/70a, Desa Sri Hartamas, 50480 Kuala Lumpur
Ninjaz Bangsar
4, Jalan Telawi 4, 59100 Bangsar, Kuala Lumpur
Ninjaz Rawang Anggun City
No. 3A-1 (Ground Floor), Pusat Komersial Anggun City, Jalan Anggun City 1, Taman Anggun, 48000 Rawang, Selangor
Ninjaz Senawang
No 87, Jalan TKS 4, Taman Komersial Senawang, 70450 Seremban, Negeri Sembilan
Ninjaz Kulai
No 53, Jalan Kenanga 29/5, Bandar Indahpura, 81000 Kulai, Johor
Facebook Page: NinJaz
Business Hours: 11 a.m. – 10 p.m. daily