Life has been great lately! Managed to visit Malacca again after 2 months and this time, I had more time discovering the historical city. 🙂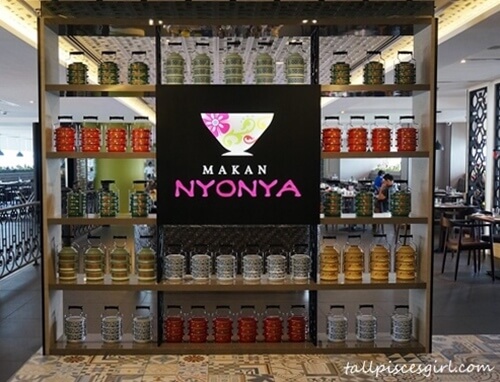 One of the best discoveries was the first
Peranakan Hi-Tea buffet
 at Makan Nyonya Resturant in my favorite
Peranakan themed boutique hotel
,
Estadia Hotel
. Makan Nyonya Restaurant is an all-day dining restaurant that offers an endless array of Peranakan cuisine and local specialities.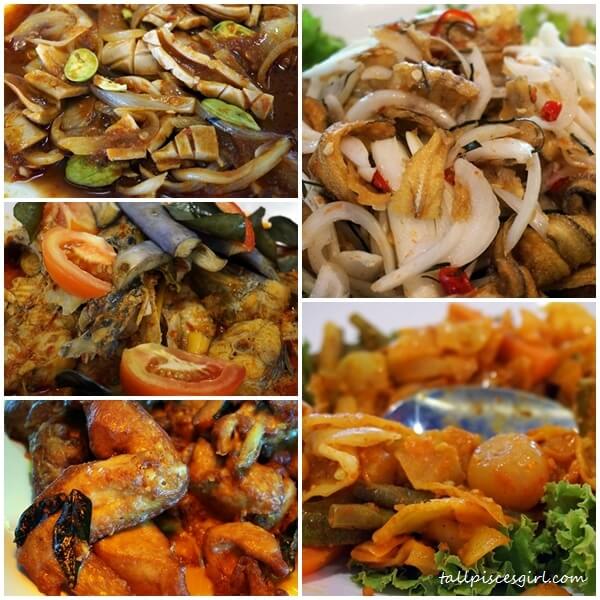 This Peranakan Hi-Tea Buffet has certainly exceeded my expectation as they serve a wide variety of Baba Nyonya cuisine. From mouth-watering Peranakan appetizers to the delectable main course and desserts, expect to get a taste of Melaka through a colourful culinary journey with family and friends.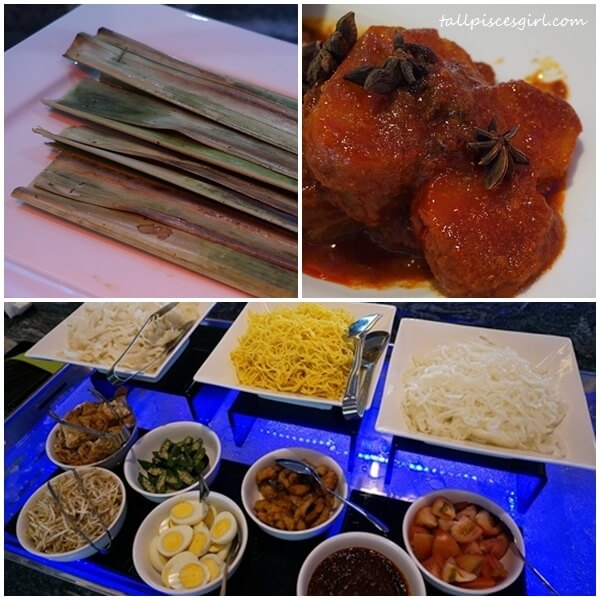 Needless to say, I brought Clumsy Boy along since he's a big fan of spicy food. And guess what… he loved it! His favorite was
Kerabu Ikan Bilis
– it was so addictive until he couldn't stop eating! It was super spicy but the crispiness of ikan bilis was hard to resist. As for me, my favorite was Fragrant Butter Chicken due to the buttery and thick marinade that enveloped the chicken. The name of the dish was totally fitting!
Besides authentic Nyonya dishes, their chef has also came out with some creative fusion dishes like
Baked Oyster with Sambal
and
Baked Salmon with Sambal Tomato
. Baked Salmon with Sambal Tomato is a must-try as the pinkish meat was bursting with freshness. It is partly sour and partly mild spicy – quite appetizing!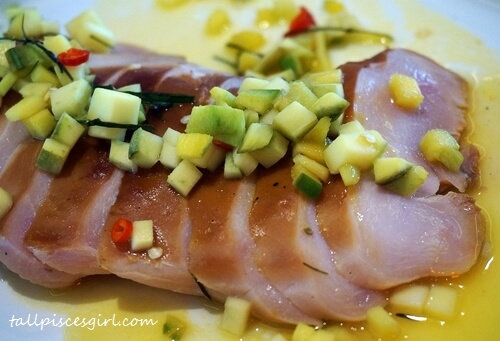 Smoked Duck has really tender texture but the smoked smell was a bit overwhelming.
The selection of Nyonya desserts and snacks are just endless. I had a hard time choosing but as they say, we always have room for dessert. 😉 Just in case you need some
recommendation
, here are a few desserts/snacks you really need to try:
Onde-Onde: Taste the sensation of Gula Melaka exploding in your mouth
Otak-otak Sandwiches: Love the combination of crispy bread with otak-otak and mayo!
Ice cream: They have unique flavors like durian, black glutinous rice and red bean
Nyonya popiah: Although the size is quite big, don't give it up! Share it with someone else and taste the yummy Gula Melaka inside.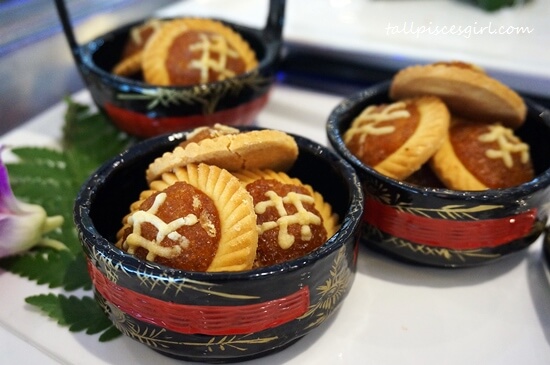 I think this Peranakan Hi-Tea buffet is perfect for those who don't have time to explore food around Melaka because they have it all here! This include the famous
Nyonya Pineapple Tart
and
Cendol
! The beauty of DIY-ing your own Cendol is, you can scoop more of your favorite condiments and leave out those you dislike. This has somehow consoled us since we missed
Aunty Koh Cendol
(we arrived too early!).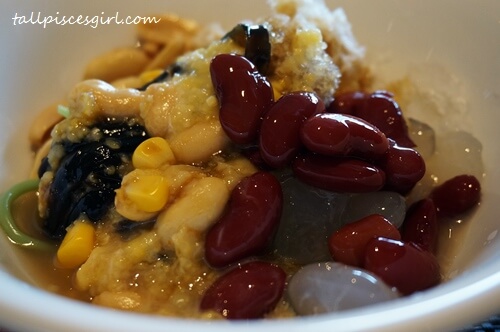 Look at that beautiful Cendol ensemble!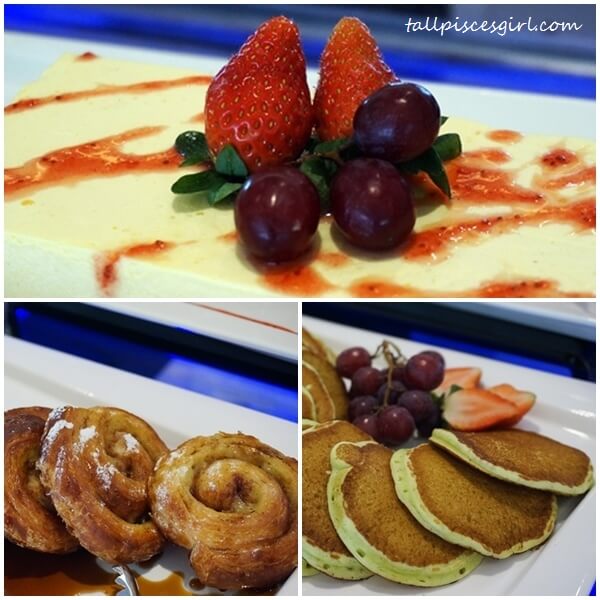 If spicy Nyonya food is not your thing, you can still enjoy lots of Western and Malaysian desserts/snacks like pancakes, croissants, cakes, satay and putu mayam.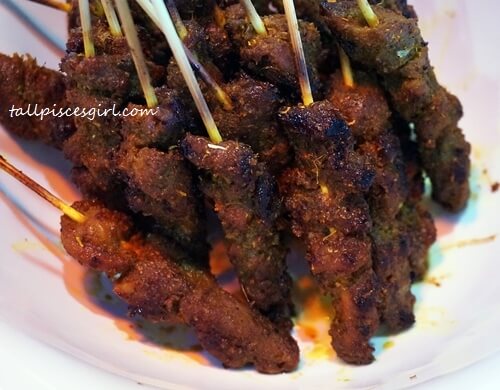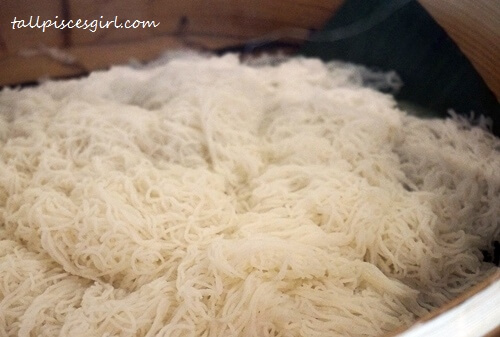 I didn't realize this unique honey container at first; luckily Clumsy Boy pointed it out!
Besides enjoying yummy delicacies, special activities will also be prepared. This includes
clog master demonstration
and complimentary sand art painting giveaway.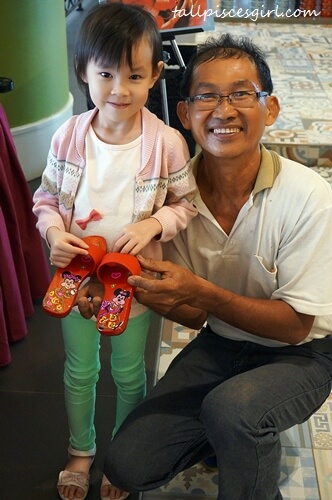 The Peranakan Hi-Tea Buffet is available from
12pm – 4pm
, every
Saturday and Sunday, and Public Holiday
at Makan Nyonya Restaurant, Level 3 of Estadia by Hatten for only
RM 50.00++ per person
. Children aged 11 years old and below eat for free! For more information about the Peranakan Hi-Tea Buffet at Makan Nyonya Restaurant, please contact +606-279600 or visit
www.estadiahotel.com
.