Anyeonghaseyo! I'm still feeling the hype from
Korean Apps Wave 2015
 that was held at Pullman Putrajaya Lakeside Hotel although it has passed for 2 days already. I keep hearing Korean words in my mind and in fact, I'm listening to some K-Pop songs while writing this post. Oh wait, I've been listening to them everyday!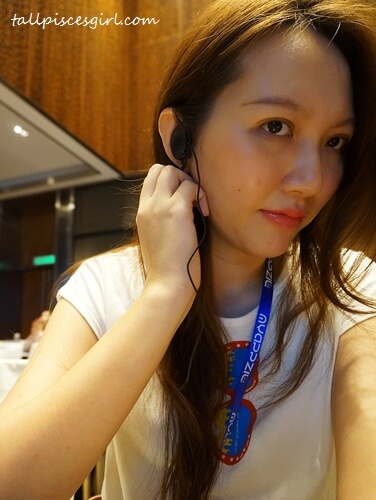 Korean App Economy Outlook by Mr. Paul Noh, CEO of UbiNuri
Quarterly app downloads on Google Play has increased 30% from Q1 2014 to Q1 2015 largely due to growth in emerging markets such as Brazil and India
Japan, US and South Korea remain as the top 3 countries by revenue
Continuous high growth in global app market is predicted
There is an imbalance observed in content consumption (80% of sales revenue comes from game app)
Income bipolarization of developer whereby the rich gets richer and the poor gets poorer
App Marketing and Promotion in Korea by UbiNuri Representative
Rough estimate of marketing cost for an app in Korea is RM 80,000-RM 150,000
Developers of Korean apps without capital resource will face difficulty to achieve top 30 ranking
Only 22.3% app launched brings significant revenue 6 months later
Lifespan is very short for game app because people will switch to new game once it is being launched
App Marketing and Promotion in Malaysia by Dr. Francis Yap
Malaysians have the highest average number of friends on social networks in the world
These are the distribution channels for apps available in Malaysia (Global – Google Play | Apple Apps Store, Local – Telcos | MyAppzil)
Korean Apps Wave 2015 @ Malaysia
Let's take a look at the Korean Apps presented that day, shall we?
BOTO the Pink Dolphin
BOTO the Pink Dolphin is an app that combines game, education and animation to encourage the development of creativity and imagination in kids. The exciting journey of Boto (pronounced as boo-too) the pink dolphin and his marine friends is produced based on professional educational curriculum. Games include:
Puzzle game
Drawing game
Playing musical instruments (developed by iruum Vision, a music education company)
Casual game
Based on the learning outcomes, teaching methods and feedback will be suggested to parents.
English Reading Adventure
English Reading Adventure provides easy and fun English story reading experience to kids with a total of 350 interactive ebooks (50 ebooks in each pack). Features:
Free samples contents
Audio voice for automatic reading with highlighted text
Read by touching on text area
Quiz section – solve missing word by drag and drop
BridgeCall
BridgeCall is a free call service that lets you make calls directly from phone's default calling app. There's no need to launch the app manually. It automatically connects to call for free between BridgeCall users.
Damyeongi V1.0 (다면기)
Conservatively estimated, there are 50 Million Go board game a.k.a. Baduk players worldwide. Unlike conventional PC online game service, Damyeongi is a Go board game app that enables players to play multiple games simultaneously. Professionals can conduct Baduk lessons to lower level players and earn extra income.
RE-VOLT 2: Multiplayer
RE-VOLT has made its appearance since 1999 and gathered a strong fan base. This explains why this app has achieved 30 million downloads since the release of its mobile game. Fast paced, exciting driving with explosive weapons and unique track designs deliver a racing experience like no other! RE-VOLT 3 is currently under development and will be released in Q1, 2016.
FAMY (Family Chat & Location)
FAMY is an app that enables user to create group to chat and check family members' whereabouts. In case of emergency, family member can send SOS message to other family members by long press on the screen. It is convenient for parents to track their kid's location. Companies also use this for asset management and access control system.
Mask Masters PLAP
In Mask Masters PLAP, players are able to assemble the Mask Masters' characters directly with their hands and challenge the highest score by combining the combos. If you're looking to discover a new concept of puzzle in 3D, this is the game for you!
Invention Savers JIN
Children are able to learn about the great inventions while being immersed in the character of Jin. Jin has to stop Dr. Pantryol who claims credit for all the inventions in the world. Through cartoon-type story, children can play and learn at the same time.
God Summoners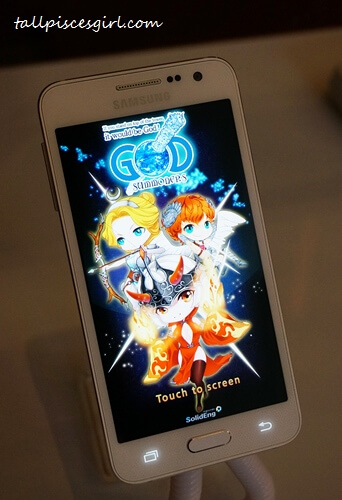 This is an RPG game in Smart TV where you can play as heroes and gods in mythology. Players control the characters and movement by drawing gestures on their smartphones. It's a great game to play with friends and family. Higher level players can summon their character to help the lower level one.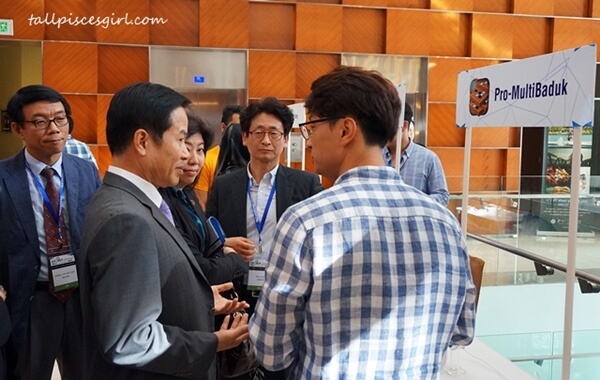 Ambassador of the Republic of Korea in Malaysia,
His Excellency Cho Byungjae
visited all the apps' booths to understand them in detail.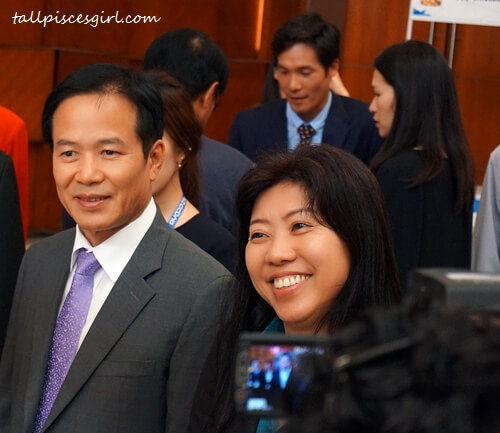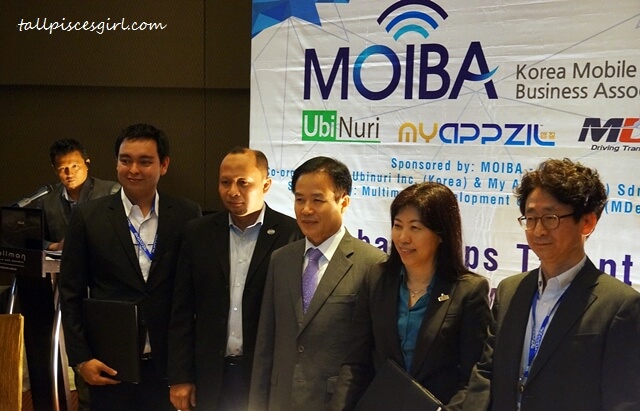 Memorandum of Understanding (MoU) was signed between UbiNuri Inc. (Paul Noh), My Appszil Asia Sdn. Bhd. (Alfred Tan) and Multimedia Development Corporation (MDeC) Sdn. Bhd. (Dato' Ng Wan Peng) in order to collaborate on the promotion and localization of Malaysian apps in Korea witnessed by the Ambassador, His Excellency Cho Byungjae.
As I'm a developer myself (not app developer), I can definitely understand the pain points when it comes to doing coding, testing, etc. Maybe I should attempt app development too? Anyways, to all Korean developers, 화이팅!