KINGSOFT
is one of the earliest established software developments enterprise in China that has expanded successfully internationally. Seasun Studio, Cheetah Mobile Inc. and WPS Office are subsidiary company of KINGSOFT.
Geo Pet Saga
They recently launched
Geo Pet Saga (GPS),
a mobile Role-Playing Game with a social twist that was developed by Seasun Studio. Through the game, you make friends and foes while battling with your comrade of pets. Your tale begins with your abrupt transportation to Rivia, a mystical world of magic and talking animals. On your quest to return home, you'll meet new friends, gain new pets, witness wondrous sights, and uncover the true reason of your presence.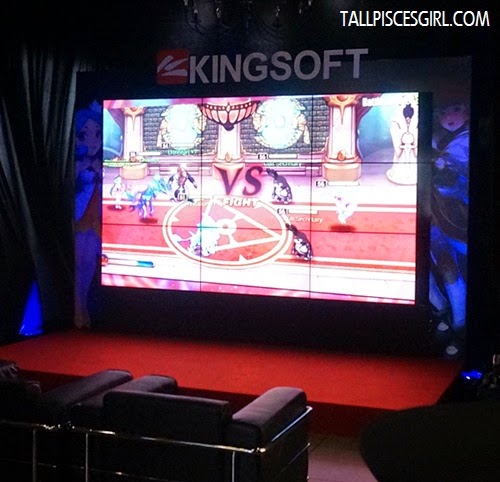 The launch of Geo Pet Saga was followed by an official trailer of the game, game demo, Q&A session, cocktail and lucky draw session.
As you progress through the game, you¡¯ll have to choose sides, stop wars, and even save the occasional mermaid princess. Each decision you make will bring you to a different path so not every player will go through the same storyline. Rivia will surprise you with the neat, engaging and sometimes simply absurd interactive events it hides for you to discover.
Across a sprawling storyline spanning over 800 quests and 16 zones, you'll serve justice across Rivia while seeking four Artifacts to unlock your path home.
Features
:
800+ quests
16 zones
Brawl: Find other players in Southeast Asia and do battle. Make friends from fights!
Interactive events on world map
Upgrade, evolve and rebirth pet companions
Daily reward system (Merit system)
Achievements system
Endless tower
Titles system
Arena system
KINGSOFT has generously sponsored
Xiaomi merchandises
for lucky draw such as Mi Plush Toys, Mi earphone and Mi Pads. I have gotten a plush toy myself! Not as lucky as to get a Mi Pad but it's better than none! =p
Congratulations to all the lucky winners! Stay tuned to
Geo Pet Saga's latest update
via Facebook
https://www.facebook.com/geopetsaga
.