Sometime before Christmas, I got these really cute cupcakes from Rolling Pin. It was really funny cos it never occurred to me that they will personally hand deliver it to Clumsy Boy's home so I didn't mention it to him. So he was very puzzled when he received it and he told me a pretty lady and handsome guy just hand delivered a box of cupcakes to me!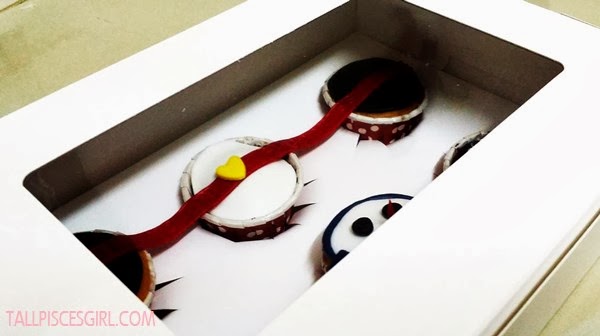 Hello, Rolling Pin cupcakes!
The cupcakes were purposely made to suit Christmas theme! Totally brought me into the mood for Christmas. The one I love most – Mr. Snowman! But somehow, it looks too cute to be eaten.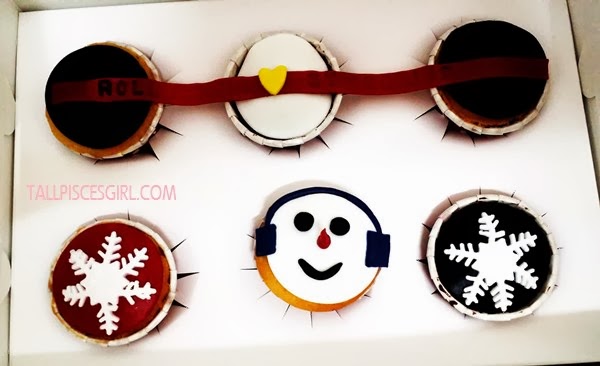 Cute, fluffy cupcakes from Rolling Pin
Looks aside, they tasted great too! I fell completely in love once I took a bite on the fluffy cupcake with egg-y goodness and the best thing is, it wasn't too sweet so I don't need to worry about getting diabetes. LOL! I've attended cupcake making class before and I was bewildered by the amount of sugar they used! Glad that Rolling Pin considered about their customer's health and decided not to make it too sweet. Besides, no preservatives were used in the process and they were made from scratch. Two thumbs up for that! Be sure to store them in the fridge and consume within 7 days to ensure freshness.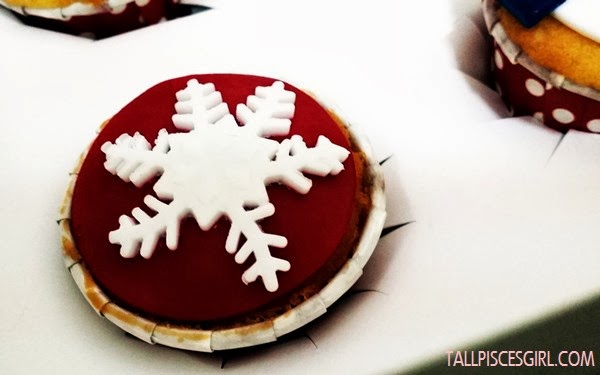 Cupcake base available
: Vanilla butter, chocolate and red velvet
The owner of Rolling Pin, Jolene does both fondant and butter icing. I admire the effort being put to make these cupcakes. Feels warm~~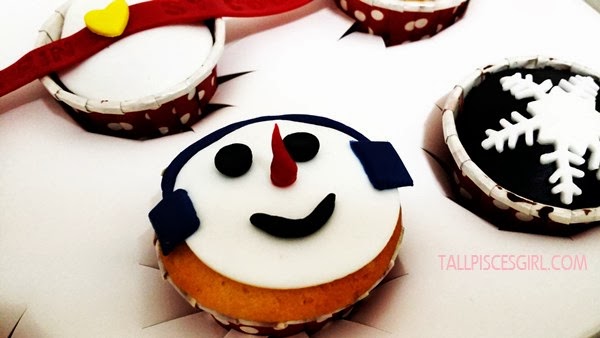 I really miss eating them right now! The buttery cupcake base is so delicious. While they were still fresh, I distributed them to my friends and family. Good things must be shared, right? =) I'm considering to order some cupcakes from Rolling Pin for my wedding too. I'm sure my friends and relatives are gonna love them!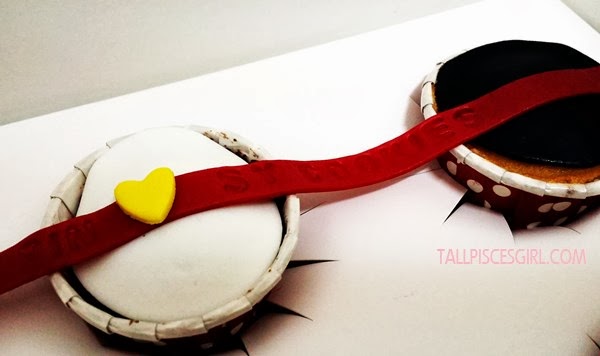 Price: Small – RM 4, Standard – RM 5, Large – RM 6 (price also varies depending on size, quantity and design)
For booking enquiries, kindly contact Jolene @ 017-3095020