I can't recall how I came to notice
Hotel de Bangkok
in the first place but what I can say is, I have no regrets booking this hotel for our 4 days 3 nights Bangkok trip.
Hotel de Bangkok @ Pratunam, Thailand
I booked 2 rooms via Agoda at only
RM 113 per night for a standard room (a.k.a. Urban Room)
including breakfast. As soon as we reached, we asked the receptionist to help us with Internet subscription. Although she couldn't help in the end, but she tried her best and was very friendly. We were also served with welcome drink – a very amazing pineapple soda!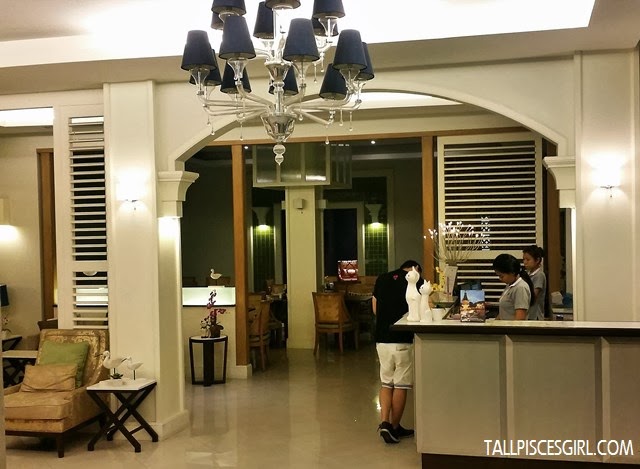 The butler was very welcoming and friendly while transferring our luggage so I gave him 60 baht as tip. It's only RM 6 after all. Wanted to give him more but lack of small change lol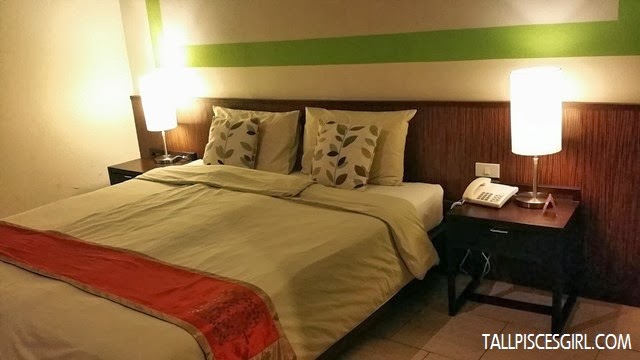 The room is considered
spacious and cozy
. Equipped with hair dryer, fridge, TV, safe deposit box, wardrobe and dressing table. Towels and toiletries like shampoo, shower gel and soap were provided too. The best thing is, there's a bath tub! Yay! Can take a nice hot bath after a long day shopping!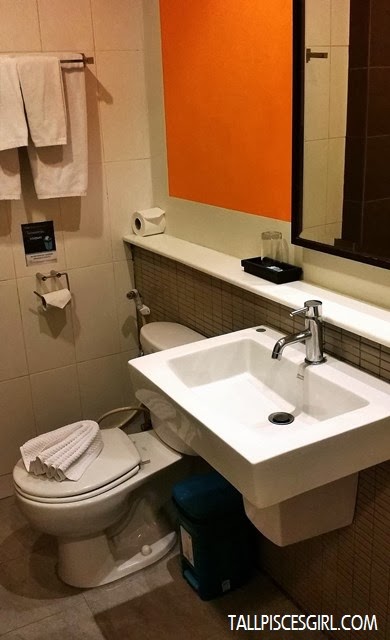 I requested for
interconnecting rooms
for convenience and I'm glad I did! I can go to my friend's room anytime I want hehe! There's one disadvantage though – I can hear my friends' voices when they talk and laugh although I couldn't hear exactly what they say. Location wise, it is quite
near Ratchaprarop Airport Rail Link station
– around 5 minutes walk. Distance to the nearest BTS (Phaya Thai and Victory Monument) was 1 km so we chose to board the train from Ratchaprarop Airport Rail station to Phaya Thai (only one station) and then interchange to BTS Phaya Thai. The best thing is, it is only 7 minutes walk from
Pratunam Market
!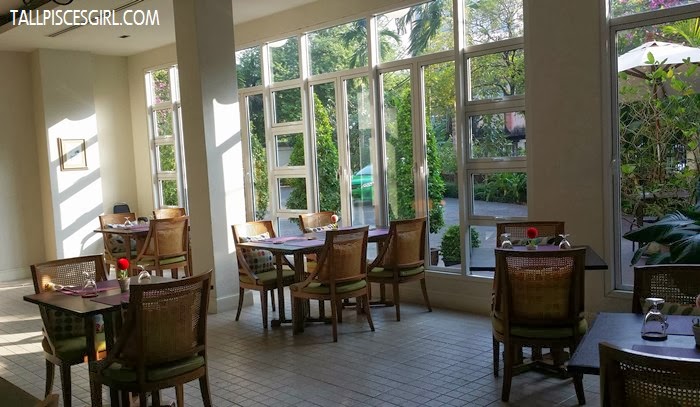 The
breakfast
provided was more than decent. I initially didn't expect much from them because based on my previous experiences, free breakfast from hotel normally have very limited choice. At Hotel de Bangkok, they have rice, fried noodle (type of noodle varies everyday), bread, cereal, sausages, fried egg, a variety of fresh salad, coffee, tea, orange juice and pineapple juice.
On the day before we leave, we asked the helpful receptionist to help us book a cab to the airport. Since the 4 of us have a total of 6 luggage bags, we need a larger cab – a
Toyota Innova
at 600 baht which is cheaper than booking 2 normal cabs that will cost us 600 baht + toll fare.
I'll definitely be staying here again during my next trip to Bangkok (hopefully soon :p)!
Address
:
Hotel de Bangkok
133/48 Ratchaprarop Soi 12, Ratchaprarop Road, Makkasan, Ratchathewi, Bangkok 10400 Thailand
Tel
: +66(0) 2642 5911-4
Fax
: +66(0) 2642 5915
Email
:
info@hoteldebangkok.com
Website
:
https://www.HoteldeBangkok.com
Book from Agoda to get the best rates for Hotel de Bangkok @ Bangkok –
https://www.agoda.com/hotel-de-bangkok/hotel/bangkok-th.html