I was in for a surprise on Boxing Day last year because I wasn't expecting any parcel at all. Wondering who sent me such a big parcel, I opened it and it's from Natta Cosme! OMG!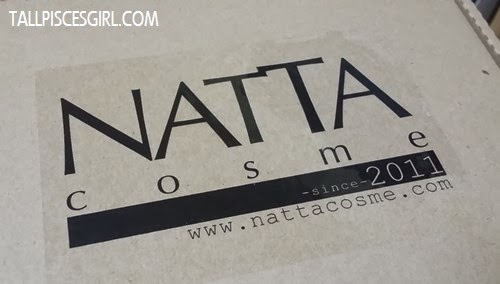 Parcel from Natta Cosme
And upon unboxing it, I found that there's a cute pink (my favorite color!) pouch and a small box. Inside the small box is Ferrero Rocher chocolate. Aww… they're so sweet! I definitely appreciate the small gestures from them.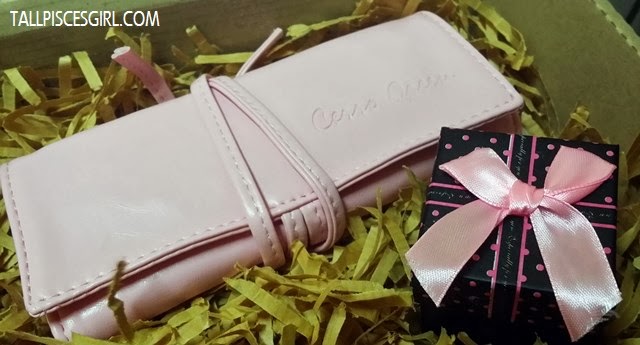 Thank you, Natta Cosme!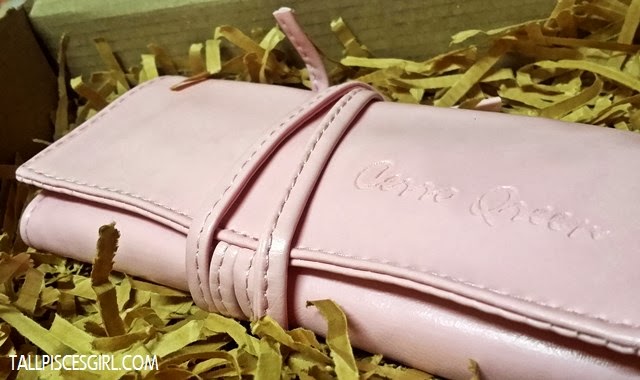 Curious to know what is inside this pink pouch? Ta-dah!!! It's a set of 7 cosmetic makeup brushes from Cerro Qreen! I've always wanted a set of makeup brushes because they can really make a difference in my makeup experience. The brushes that came along with cosmetics are usually too small and fragile.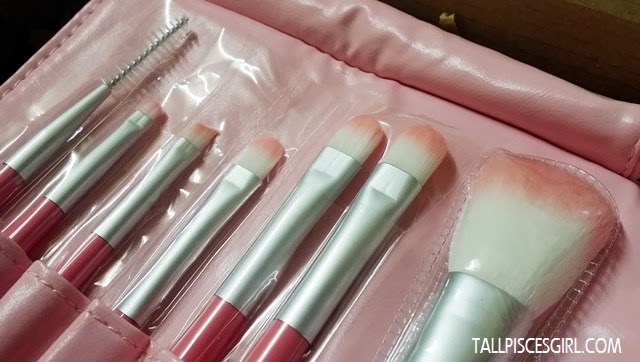 CERRO QREEN Cosmetic Makeup Brush Set
Cerro Qreen cosmetic makeup brush set came with a soft PU Leather pouch. The brushes were made with 0.05 mm fibre wool, thus making it fluffy and gentle on skin. You wouldn't want to use harsh brushes especially on sensitive areas like your eyes right?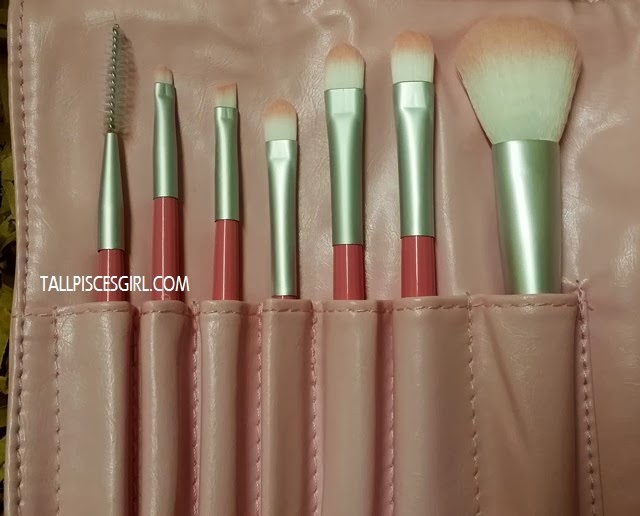 CERRO QREEN Cosmetic Makeup Brush Set
Another plus point of using Cerro Qreen brushes is the anti-bacterial property. Sounds so amazing! For people who are sensitive to products made from animal fur, this would be your best choice.
Cerro Qreen Blusher Brush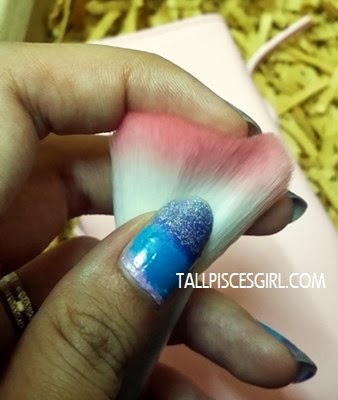 Testing the fluffiness
Function of every brush (photo taken from Natta Cosme's website)
What I love about Natta Cosme is, they provide customers with detailed information about their products. Like the picture above, they highlighted clearly what each brush is for. It's very important for noobies like me LOL! Sometimes there are too many brushes in a set until I get confused which brush is for what.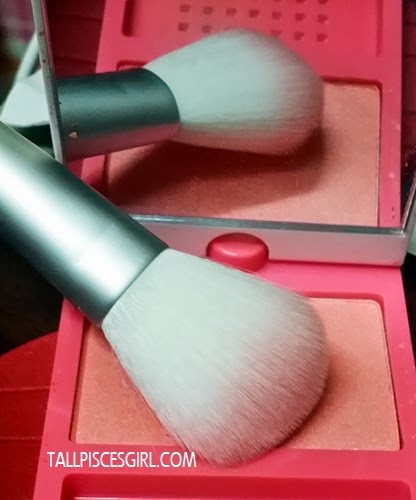 Let's try the blusher brush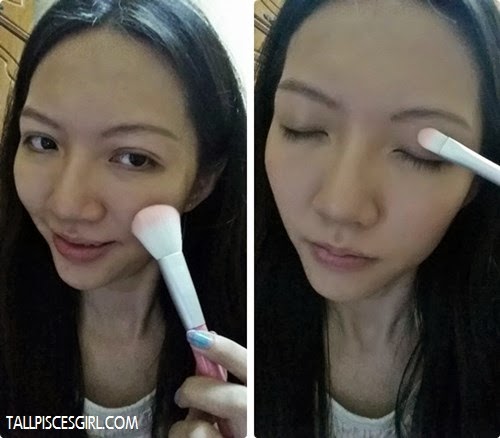 Applying blusher and eyeshadow with Cerro Qreen's brushes
The softness of the brushes really amazes me especially the eyeshadow one. Normally, the applicators from the eyeshadow palette is so harsh and sometimes made my eyelid feel pain after blending for some time but this one is really good and soft! I also realize that the brushes will not eat the pigment; all of them were transferred to my skin so I don't need to waste my makeup products!
This Cerro Qreen cosmetic makeup brush set is going to be my new BFF!! ♥
To purchase this set of awesome brushes, head on to Natta Cosme's site here and grab them before they went out of stock. You'll be surprised at how affordably priced it is! It is only RM 36.90! Sometimes they do have promotion price so you can save even more.
BTW if pink is not your favorite color, you can also pick other colors like blue and purple. And if you prefer to have more brushes, there is also a 10 pcs brushes set. Just check their site out ok? See you all next time! =)