I was invited to an exclusive Beauty Blogger "V" SHILLS Workshop some time ago at Rasa Utara, Berjaya Times Square. As you all knew, SHILLS is a renowned brand from Taiwan that has received a lot of hype in Malaysia.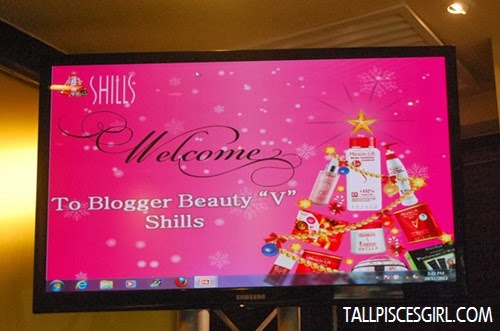 Beauty Blogger "V" SHILLS Workshop
Before the workshop starts, I started to snap photos of the products on the table. OH NO! Looks like we'll need to remove our makeup later!
*the horror*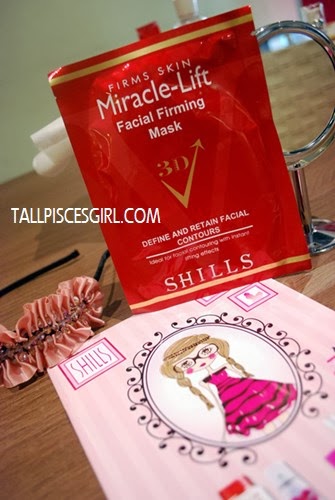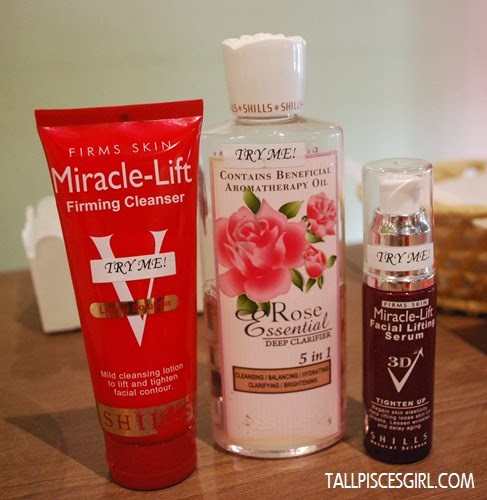 When the workshop started, we were asked to remove makeup with
Rose Essential 5 in 1 Deep Clarifier
. Then we were asked to use the same item as toner too. Eh? I was confused for a while. Later on, I found out that this is a really unconventional product where it can be used as makeup remover, cleanser, moisturizer and toner with an amazing smell of roses!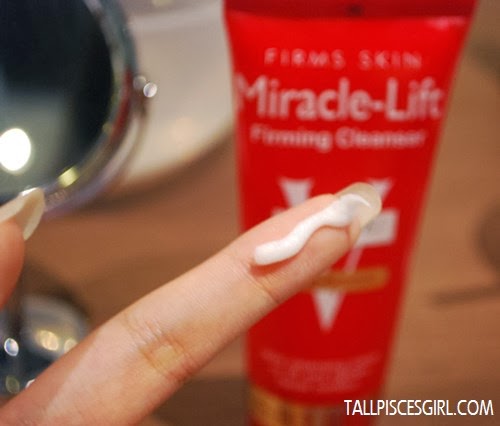 SHILLS Miracle-Lift Firming Cleanser
After removing traces of makeup, I proceed to use their
Miracle-Lift Firming Cleanser
to try the first item in Miracle-Lift range. My skin felt a cool sensation and skin was pulling as if it was dehydrated but don't worry, actually the pulling was due to skin tightening!
And now… finally it's time to their famous
Miracle-Lift Facial Lifting Serum
! First, you gotta warm it up for 2 seconds on your palm and take a small amount from it to massage.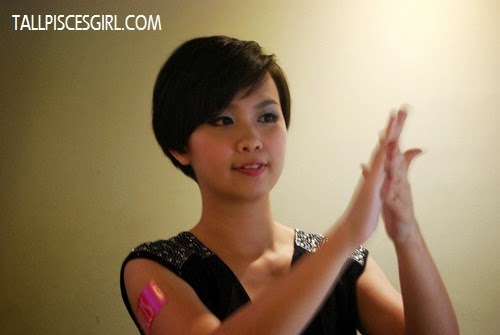 Warming the lotion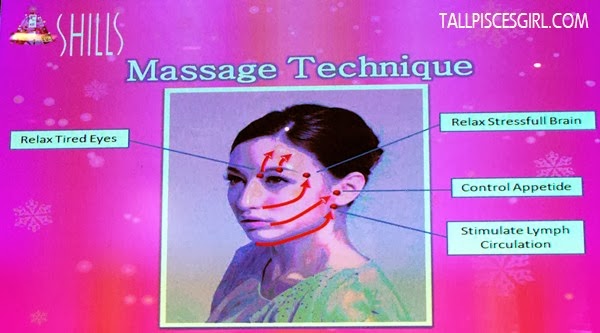 Follow these massage techniques and do it at least once a day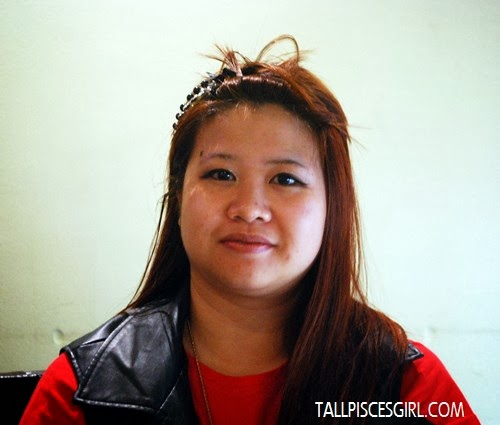 Nicole's face has obviously became firmer and less chubby on the left side!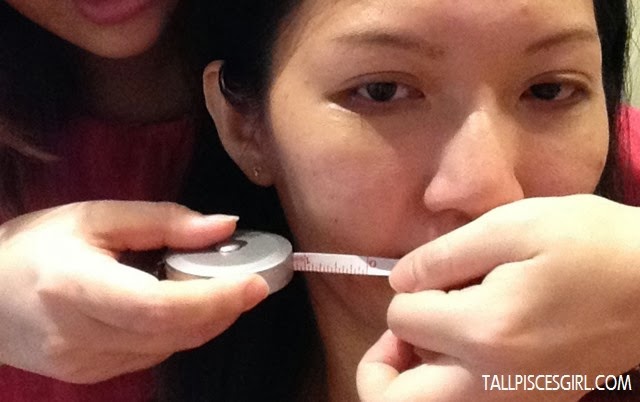 Measuring the width of my left face before applying Miracle-Lift Facial Firming Lotion
Are you ready to try Miracle-Lift Facial Firming Lotion? I AM!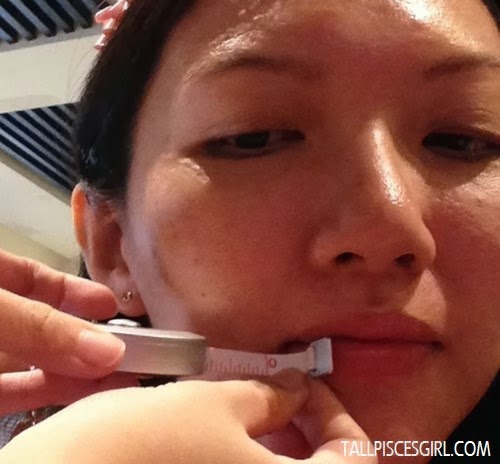 Measure again after application
I couldn't remember the exact measurements but if I'm not mistaken, I have managed to reduce 4mm compared to previous measurement! You will notice the difference in the photo below: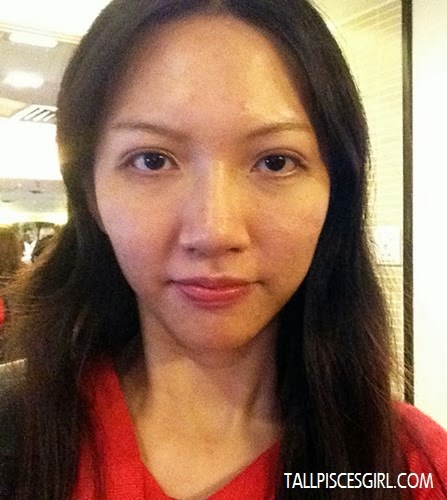 Can you see that my left face look a lot slimmer and 'V' shaped?
Now I have imbalance face LOL!
We were also very lucky to be able to try this new product from SHILLS –
Miracle-Lift Facial Firming Mask
. It works effectively in defining and retaining facial contours around chin and neck area. Definitely a must-try if you have double chin. It's not your regular sheet mask that will drip out all the essence but it is in gel form. You can put it on for 8 hours but make sure you don't talk or eat while applying it so I think the best time to put it is during sleep.
Miracle-Lift Facial Firming Mask
Miracle-Lift Facial Firming Mask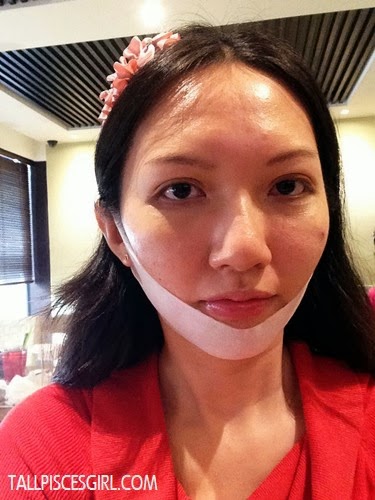 You will look like this hahaha
They have recently launched their
new store in Berjaya Times Square
so remember to visit them cos they have a lot of exciting products in store for you!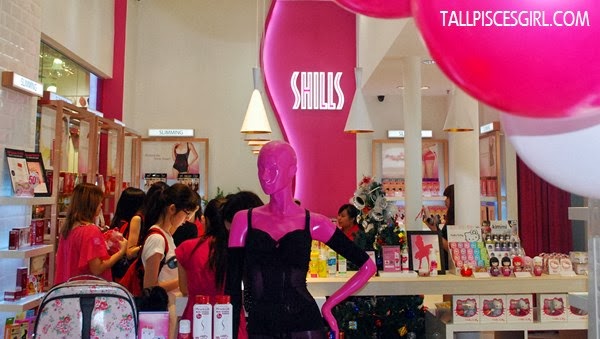 SHILLS, Berjaya Times Square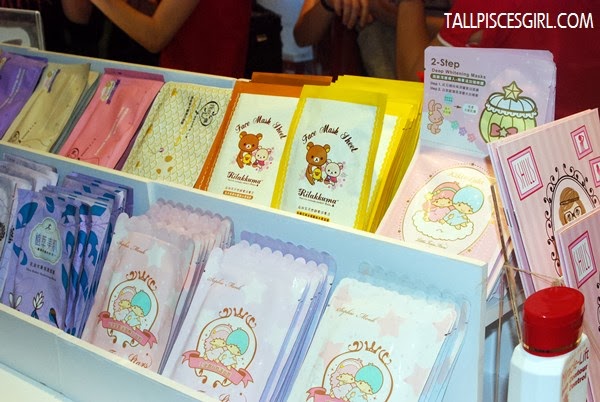 Sheet masks in cute packaging!
Til then, stay pretty/handsome! MUAHHH~~