Pentax K-3
Embrace yourselves, dear photographers! It's the time for Pentax K-3 to shine as the latest flagship addition to the Pentax DSLR that features the new anti-aliasing simulator is a highly innovative function developed especially for the K3. It allows professionals and hobbyists to effectively minimize moir without the need for installing an optical anti-aliasing filter in the camera. This provides users with the choice of utilizing filtered or filter-free shooting adjustments to suit a given shooting environment or subject.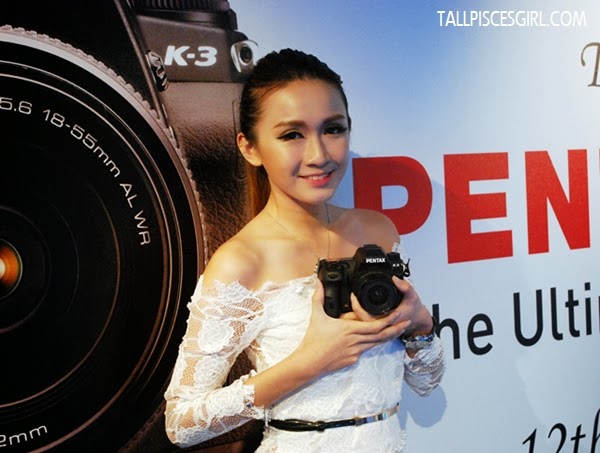 Stunning model with Pentax K-3
I was able to touch and try the camera before the launching starts. Build wise, it looks sturdy and durable with its magnesium alloy body with rugged stainless steel chasis. Thumbs up to Pentax for attaching different lenses on every Pentax K-3 camera so the guests could try with the lenses they like.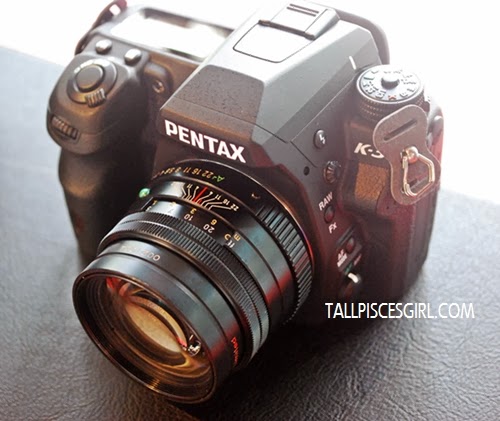 Pentax K-3
Pentax K-3 with 14mm lens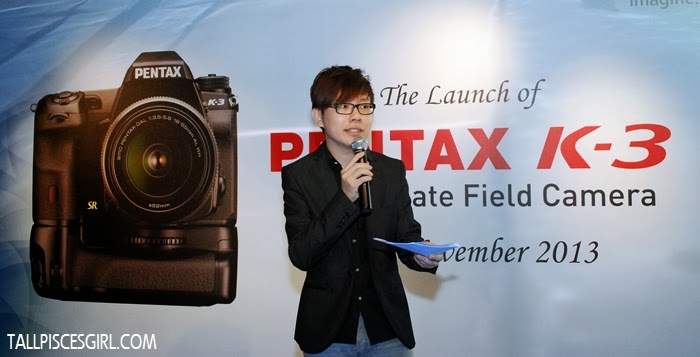 Emcee, Xavier Mah
Emcee, Xavier Mah was on hand to deliver the welcome address. He also introduced the Ricoh Imaging Co. Japan Malaysia Sales Manager Ryota Shimamoto along with Product Manager, Takashi Arai to elaborate on the specifications of the K3 in the presence of those in attendance.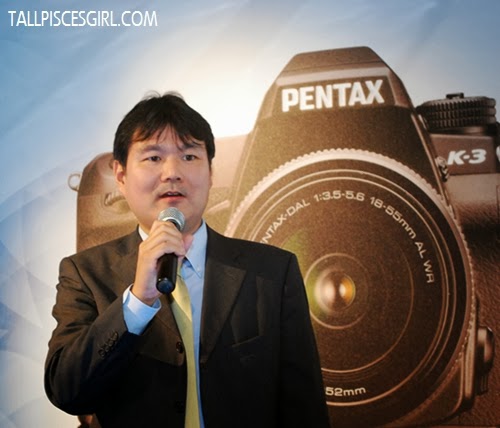 Ricoh Imaging Co. Japan Malaysia Product Manager, Takashi Arai
The Pentax K-series has a 24mp effective megapixels and a top sensitivity of ISO 51200. It¡¯s top of the range hi-speed continuous shooting is quite capable of 8.3fps (believe me, it's amazing!) and, of course, the anti-aliasing simulator function is bound to be a crowd pleaser for photography enthusiast.

The K-3 is also equipped with a new APS-C-size CMOS image sensor (23.5mm 15.6mm). The coupling of this sensor with the newly developed proprietary PRIME III imaging engine ¨C that boasts a highly efficient noise reduction and image processing capacities ¨C produces high resolution, fine-gradation images. The result? Picture perfect images even under extremely lighting conditions.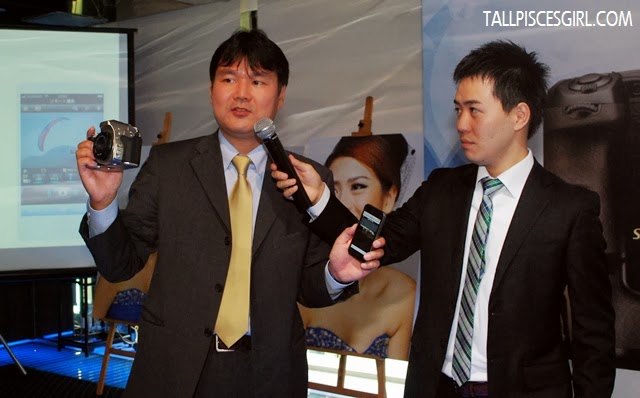 You can also control the Pentax K-3 from a phone using an app
Publisher of DSLR magazine, KL Yeam

Publisher of DSLR magazine, KL Yeam, then took to the stage to give a brief comparison tutorial. Yeam is often seen dabbling with black-and-white photography and is a highly competent studio and street photographer. He is regarded as an adventurous and is always game to explore aspects of photography that are beyond comfort zone. His humorous anecdotes and insights was just what were needed to enliven the rather technical proceedings.

He touched on the easy-to-view 3.2-inch LCD monitor with approximately 1,037,000 dots (in a 3:2 aspect ratio), as well as the protective tempered-glass front panel that ups the durability factor. There is also an air-gapless construction: the air space between LCD layers is eliminated and thus reducing the reflection and dispersion of the light which is a godsend to visibility during outdoor shooting.


Can you guess which photo was taken with Pentax K-3?
Answer will be revealed at the bottom.

Here are some shots taken using Pentax K-3. Despite the back light, photo still came out bright and clear without flash. This camera is just awesome! More photos will be posted up in my Facebook Page =)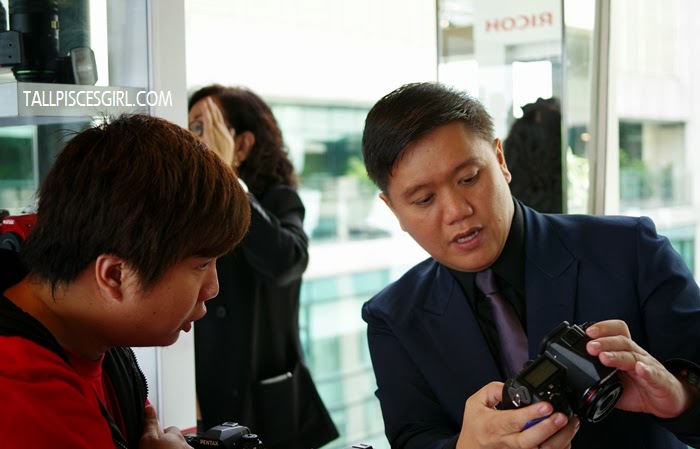 Pentax K-3 will be available for sale starting from end of November 2013 at the
retail price
of RM 4199 (body only). The launch also saw the unveiling of the limited
Premium Silver Edition
of the K-3 where only 2,000 units are available for sale worldwide.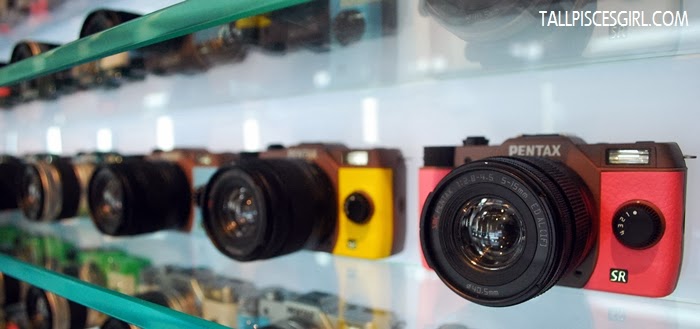 Pentax Q7 looks tempting with the retro look fusioned with funky colors!

Answer: The middle photo was taken with Pentax K-3. From the photo, I can't help but notice the more natural skin color and this is exactly the beauty of Pentax camera.