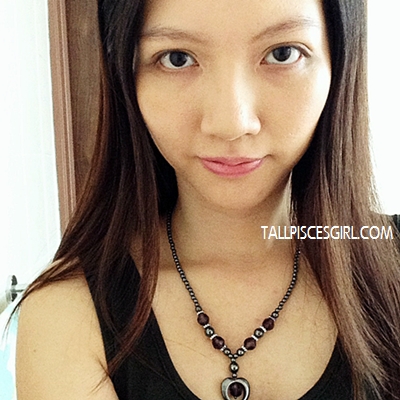 Harro! Miss me?
So I was at
Club Neverland
for
WeChat Commercial Launch Party 2013
two days ago. It was awesome cos I get to meet back soooo many bloggers after my one month disappearance! Miss them so much!! I have not met some bloggers since last year, can you believe it? Thanks to Careen, I was invited to this event and catching up with everyone was fun!
WeChat Commercial Launch Party 2013
WeChat
is a mobile app for text and voice messaging developed by
Tencent
in China. As at January 2013, they now boast a 300 million user accounts! With WeChat, users can communicate via text messaging, hold-to-talk voice messaging, broadcast (one-to-many) messaging, video-chat, photo/video sharing, location sharing and contact information exchange. So cool!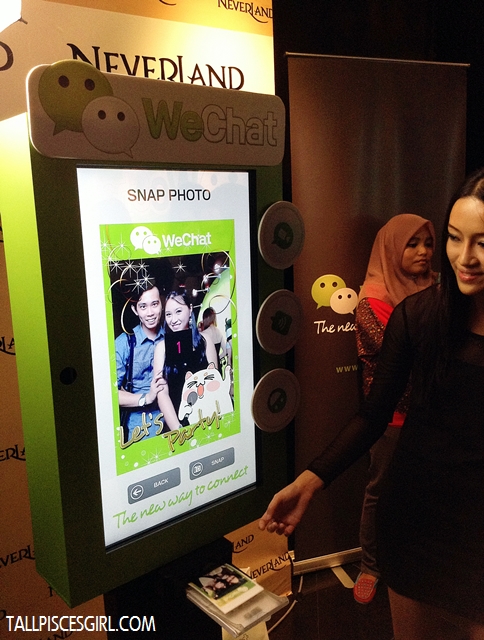 Before anything else, we spent a lot of time at the photo booth :p Check out this cute couple: Henry and Choulyin!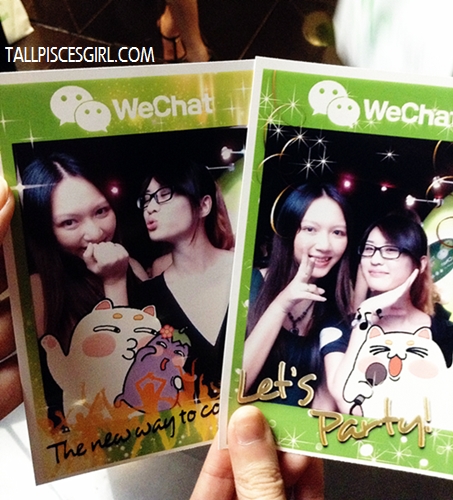 Jennifer and I, major loves!
There's a big group chat going on and all we have to do is just scan the QR code to join it! Simple as ABC~~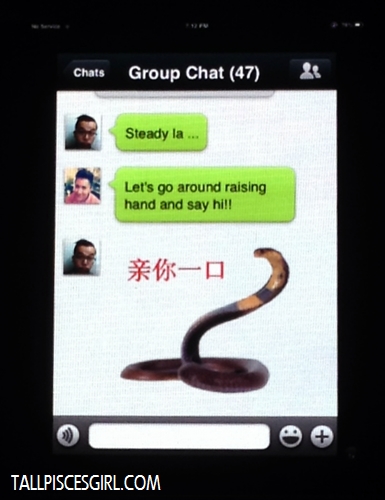 Group chat on stage backdrop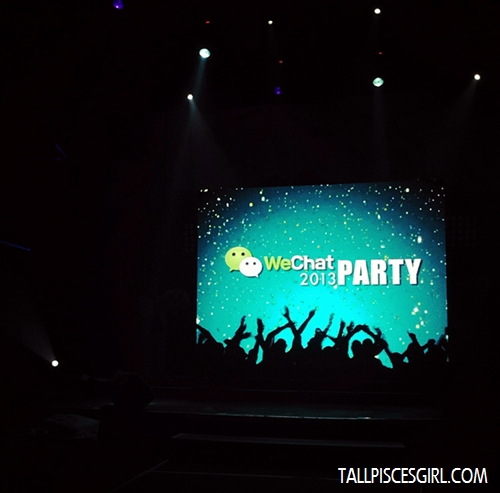 While waiting for the event to start…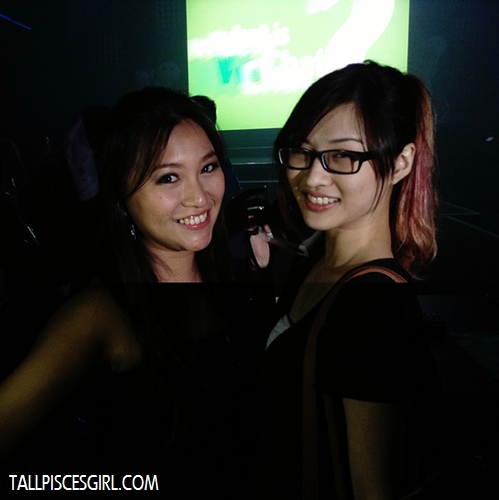 …we took some photos! Here's Choulyin and Jennifer~~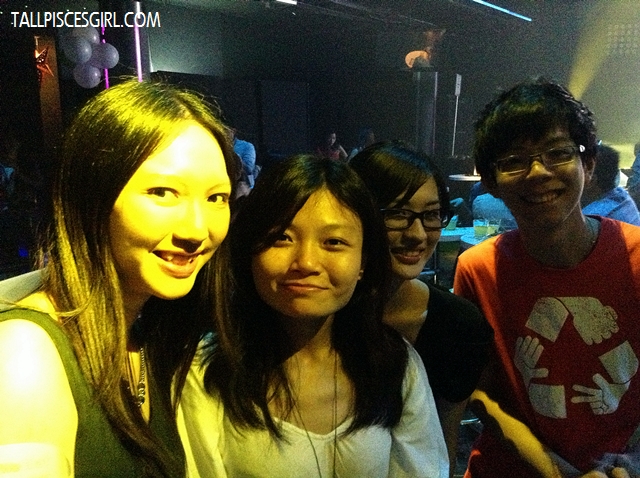 Yours truly with Yen Ling, Jennifer and Joel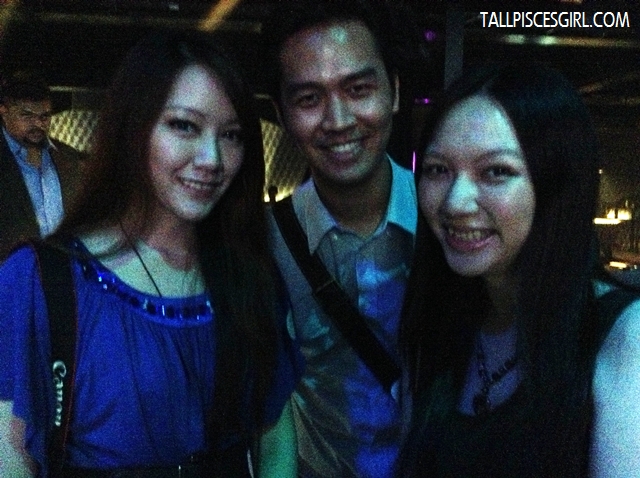 Joanna, Elwyn and I =)
At 7.30pm sharp, the event officially started with a powerful opening dance! Due to their rapid dance moves, my iPad mini couldn't capture sharp photos so ended up taking video instead. Check it out ya!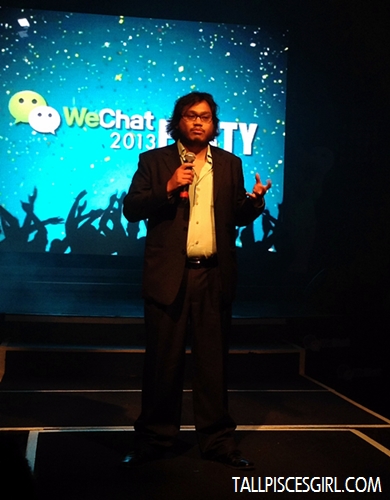 Guess who's the emcee? It's Rudy! XD
After the welcome speech by Mr. Poshu Yeung, Vice President of Tencent International Business, we watched the TVC showcase featuring Lisa Surihani and Shaheizy Sam. A great partnership indeed!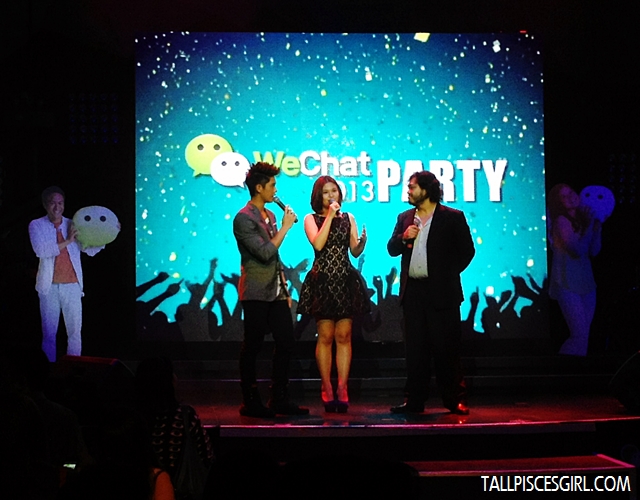 Local acts, Henley Hii and Vivian Chua performed a song together~~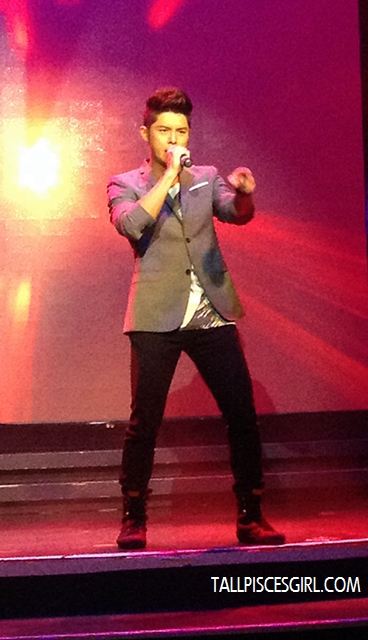 Henley Hii is sho handsome!! Drools~~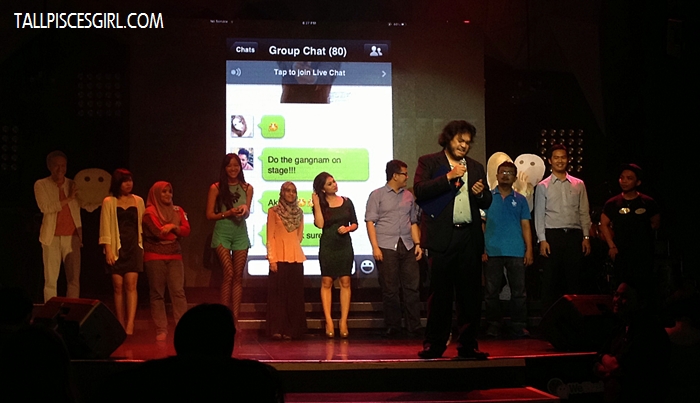 It's game time! Elwyn took part in it but unfortunately the boys didn't win >_<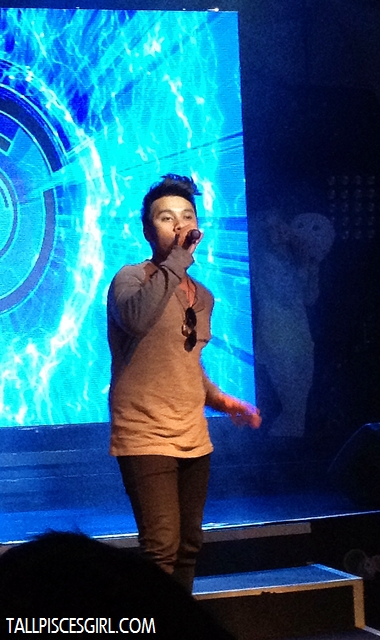 Awi Rafael singing some love songs… I nearly melted haha!
After everything is all said and done, SykoGroove came out to spin some sick beats and the dancers came out for their last performance. But that's not the end! A few of my friends won stuffs from the lucky draw! *Envy*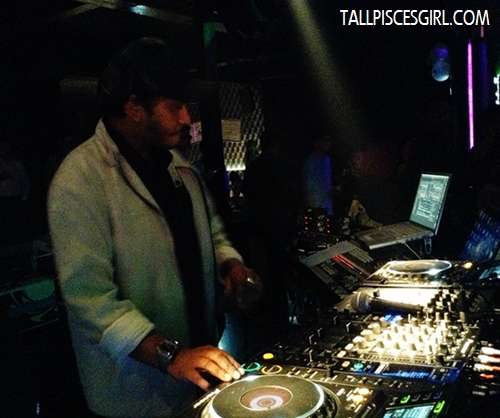 SykoGroove
By the way, look what I've got from WeChat! It's a cute fluffy WeChat mascot pillow!! Thanks WeChat! Don't forget to download WeChat now at
www.wechat.com
yea? It's available on iOS, Android, Symbian, BlackBerry and Windows Phone devices =)
Sleep with me tonight!!! XD