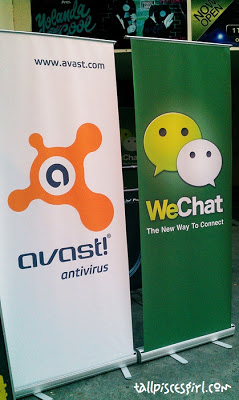 I was fortunate to be invited to APAC Venture Glitz & Glam Bloggers Party on 20th June 2012. More than 200 bloggers, celebrities, media members and partners were gathered at Zouk KL for the official launch of Avast Version 7 and WeChat social app.
Avast Version 7 & WeChat Launch
WeChat
An introduction about WeChat here if it sounds unfamiliar to you. WeChat is a free multimedia communication app originated from China and developed by Tencent, China's largest internet service provider.
Among the features of WeChat are:
text messaging
hold to talk voice messaging
broadcast (one to many) messaging with extensive range of emoticon and emoji
photo/video sharing
location sharing
contact information exchange
"Look Around", "Shake" and "Drift Bottle" function to discover new friends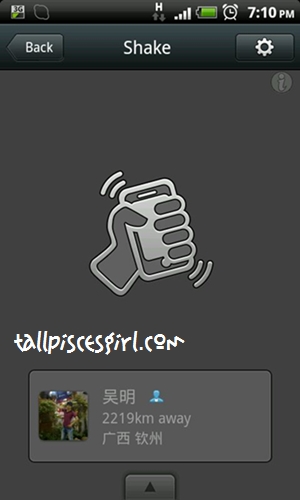 Trying out Shake feature. I call it the Fate feature because only people who shakes their phone at the same time as you will  appear.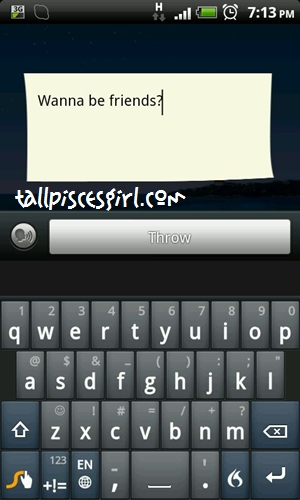 Trying to throw a bottle into the virtual sea
"Look around" will show WeChat users near you.
Avast Version 7
Protecting over 150 million users around the world with their antivirus application, Avast is now out with their latest version, Version 7. Features of the new Avast Version 7 includes:
Faster information from the "cloud" on new and emerging threats
Remote Assistance feature
Account feature to monitor Avast! installed in listed computers
FileRep feature sorts new, potentially dangerous files from known safe files
Compatibility with Windows 8
Speed and memory usage optimizations
Export/import of product settings
Enhanced GUI
Sandbox Privacy Protection
Improved repair functions
Stronger Self Defense
Avast! Pro Antivirus for Home & Student Edition is retailing at only RM 29.90!
Having fun meeting new people! Credits to Henry for the photo! 🙂
Credits to Henry for the photo!
Our group photo from WeChat FB Page