Something exciting will be revealed soon at The Gardens Mall within a week or two. Yes, it's Blu Med, a perfect destination for both casual and fine dining that offers authentic Mediterranean cuisine.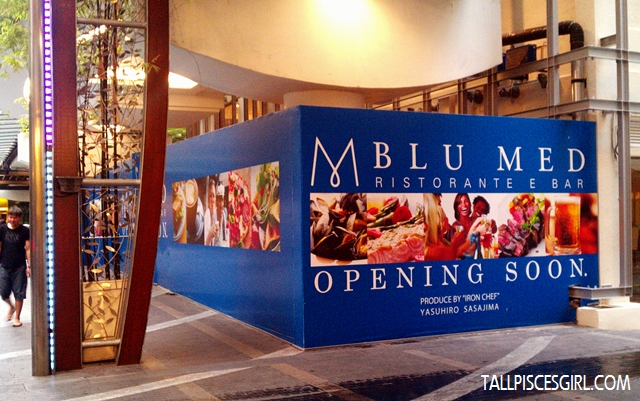 Soon-to-be-launched Blu Med Restaurant & Bar
The menu at Blu Med was produced and consulted by Iron Chef Sasajima, a Maestro of a distinctive style of Italian cuisine with a Japanese twist.
The restaurant features a trendy cool and modern environment with touches of comfort on the lower floor and luxury on the upper floor.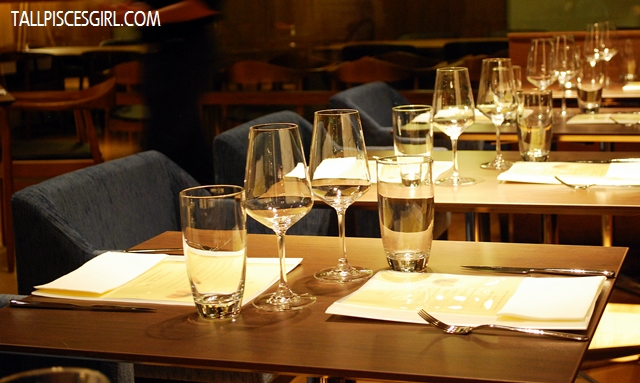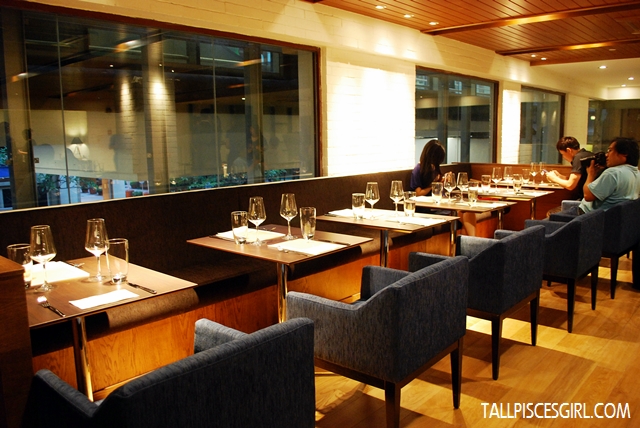 The casual dining area can accommodate 160 patrons, indoor and outdoor, whilst the upper floor seats 60 intimately, with exclusive use of 2 private dining rooms.
Red Wine served: Luis Felipe Edwards Cabernet Sauvignon
White Wine served: Luis Felipe Edwards Sauvignon Blanc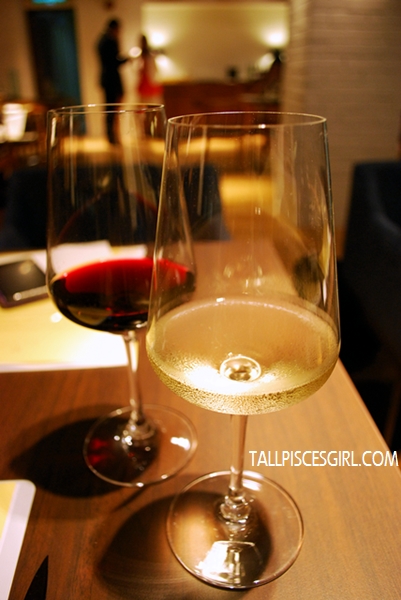 Our pair of wine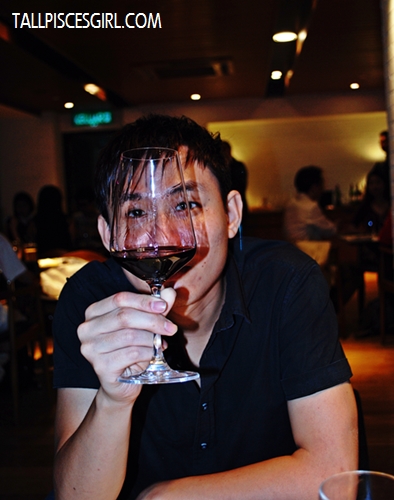 "Investigating" his wine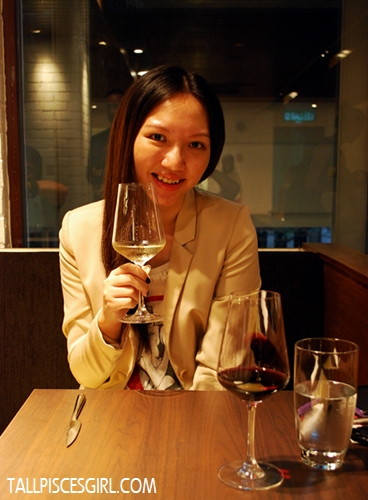 Cheers~~!!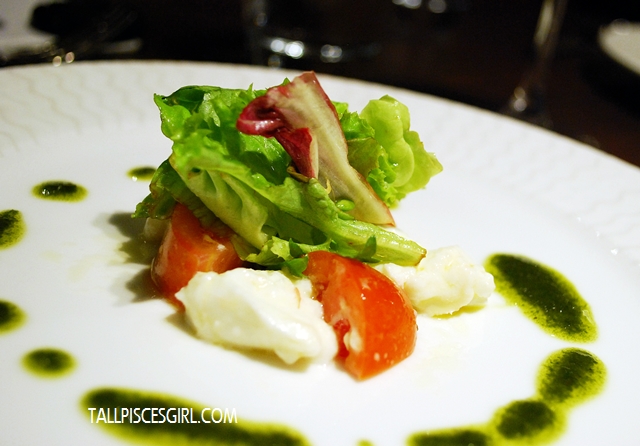 Buffalo Mozzarella and Plum Tomato "Caprese"
Carpaccio of Hirame with Wild Rice and Soft Aubergine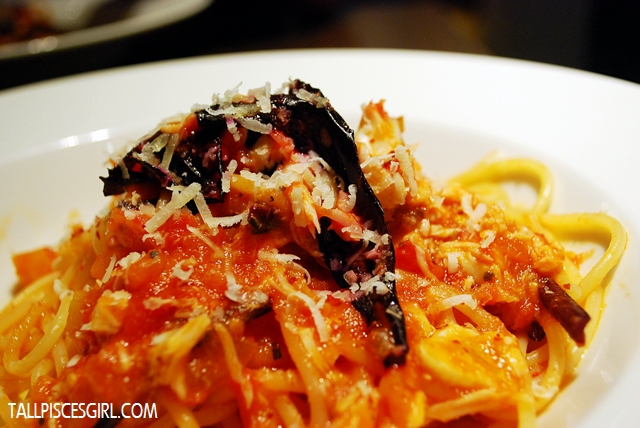 Spaghetti Tomato Sauce with Sea Bass and Grilled Vegetables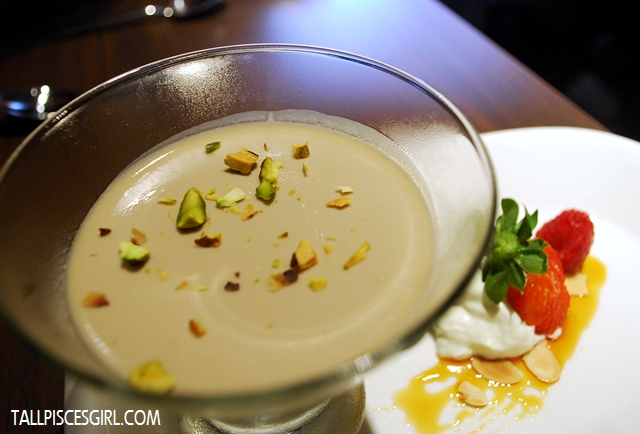 Espresso Pannacotta
I'd say that the food was really fresh especially the Hirame (fluke) in Carpaccio of Hirame with Wild Rice and Soft Aubergine. You can see that Masterchef Sasajima has cleverly used sashimi, Japanese style and combine it with Italian food. As the menu we've tasted is just the simplified version of what they will be offering as the kitchen is not fully equipped yet, I certainly look forward to taste their actual menu!
Address:
Blu Med
Unit 27-G Ground Floor & Unit 27-1 First Floor,
Signature Office,
The Boulevard, Mid Valley City,
Lingkaran Syed Putra
59200 Kuala Lumpur
Exact location: Beside the fountain in between
Mid Valley
and
The Gardens
Update (14/11/2014)
:
Blu Med has been closed down and will be replaced by
Tim Ho Wan
. Tim Ho Wan will be opened this November. Stay tuned to my blog for latest updates!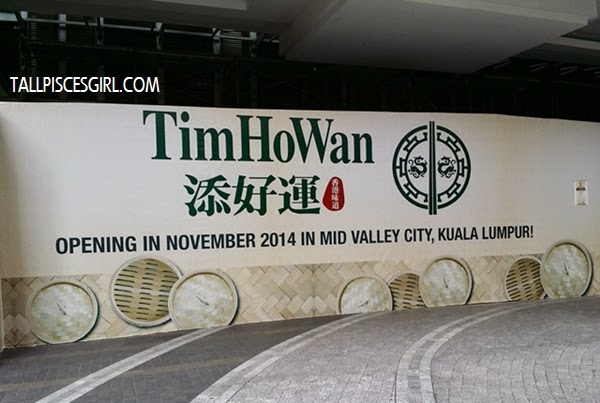 Tim Ho Wan @ Mid Valley