Last weekend was the busiest I've ever had.
I became a McD girl
on Saturday and on Sunday, I went to
We Love Asia 2013 Rave Party
at Sepang International Circuit! It was a 2-day event but I was really tired and I'm more interested in the line-up of Day 2, so I decided to attend one day only.
We Love Asia 2013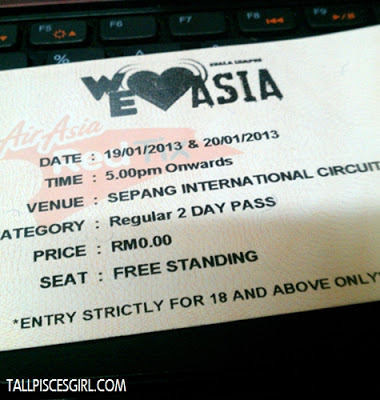 We Love Asia ticket
So we began our 1 hour journey to Sepang International Circuit from Cheras using Maju Expressway. The road was soooo straight and long!! Along our journey, we saw a very beautiful sunset view that made the skies look colorful in blue and pink hue.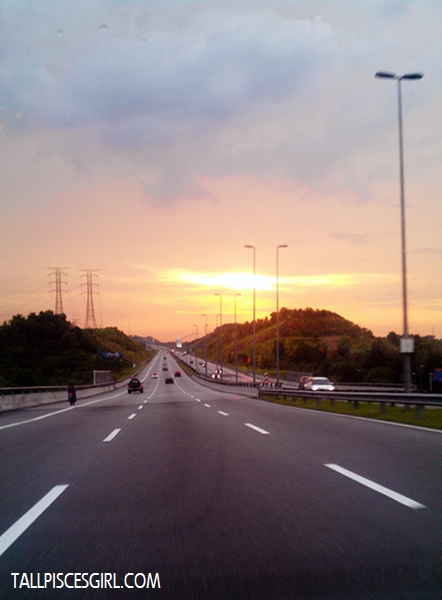 Beautiful skies <3
We reached exactly in an hour and paid the parking fee that costs RM 15 *gasp*. I was told that the parking fee used to be RM 10 only. Then we stayed in the car to wait for others to arrive and Ben sponsored us some beers! Thanks Ben! 😉
Le boyfie and I*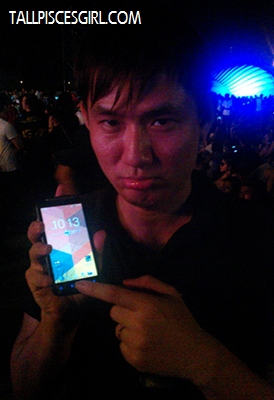 While camwhoring, le clumsy boyfie dropped his phone on the tar road and the glass broke! See how sad he is =((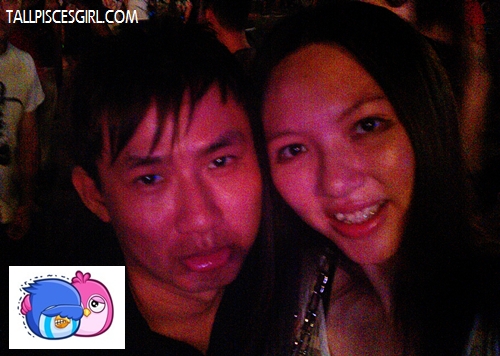 Aww… don't cry… problem that can be solved with money is not a problem. GEDDIT?
We only went inside at 9.30pm! Luckily we didn't miss RedFoo of LMFAO! :3 BTW, please pardon my low quality photos… I only used my HTC Desire HD since DSLR is not allowed and I don't have a digital camera :/
We Love Asia stage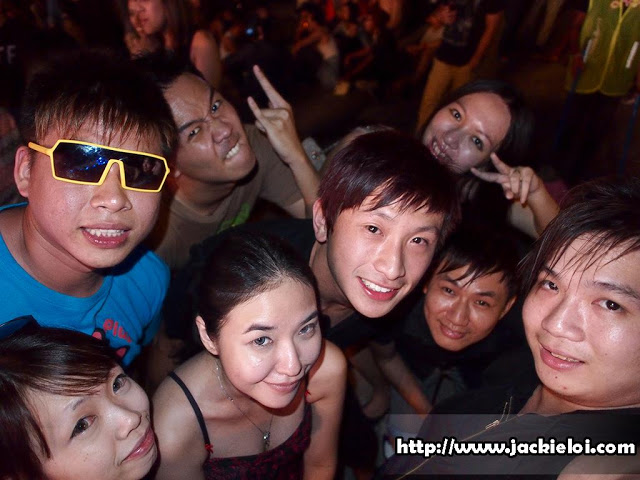 Le BIG GANG (not Big Bang ah)!*
Separated from the gang before RedFoo appeared cos it was too crowded and too smokey so I retreated back to the original place with Sher Lynn and Yat.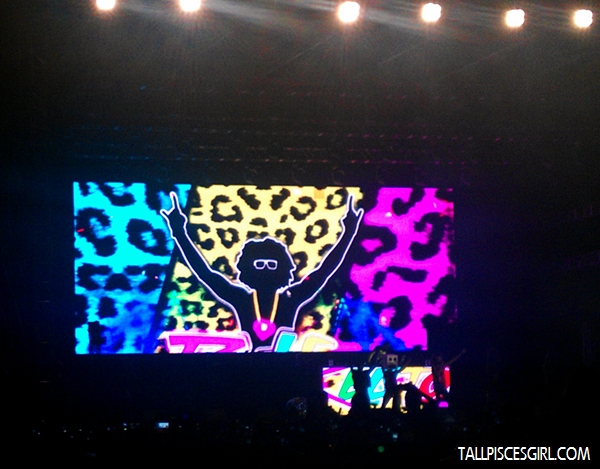 RedFoo came out! Like FINALLY!!! Woohoo~~~!!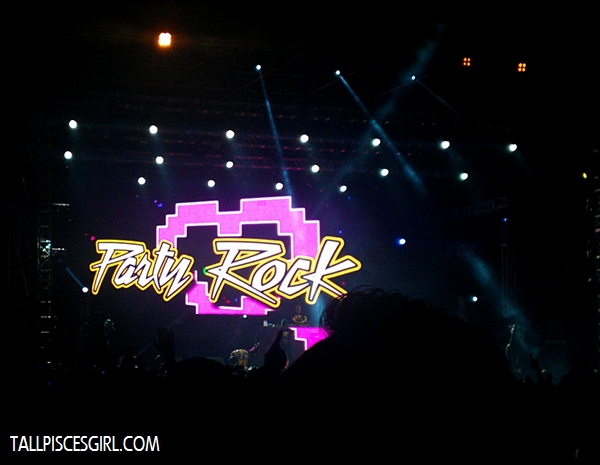 Party Rock!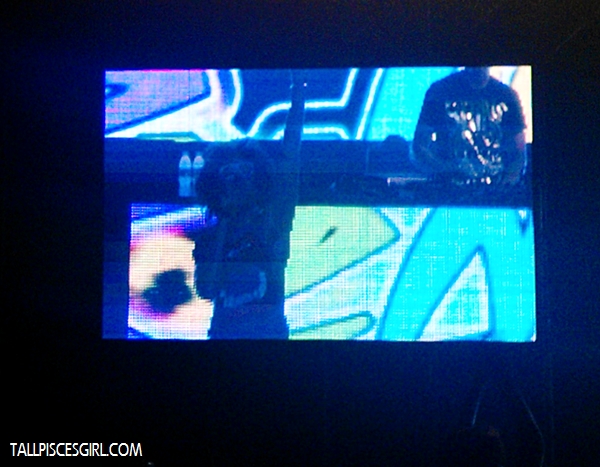 Only managed to shoot RedFoo from the screen :/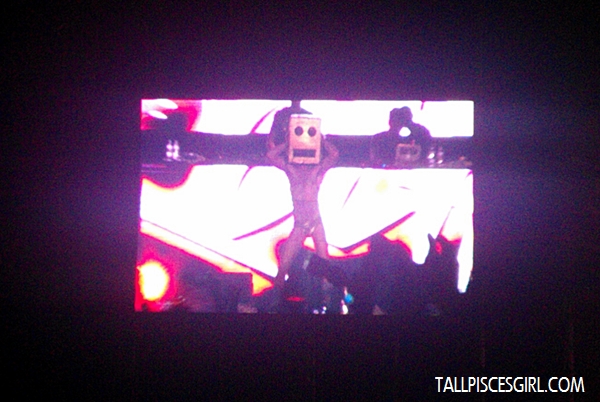 The climax *cough cough* was when LMFAO and the party crew dancing to "I'm sexy and I know it" and then they stripped to their underwears!! *SCREAMMMMM*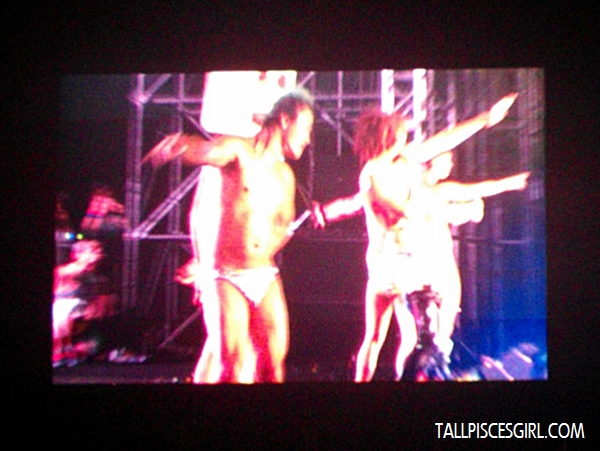 WIGGLE WIGGLE WIGGLE YEAH~~~!! XD
Party people enjoying rave music
It's Steve Aoki!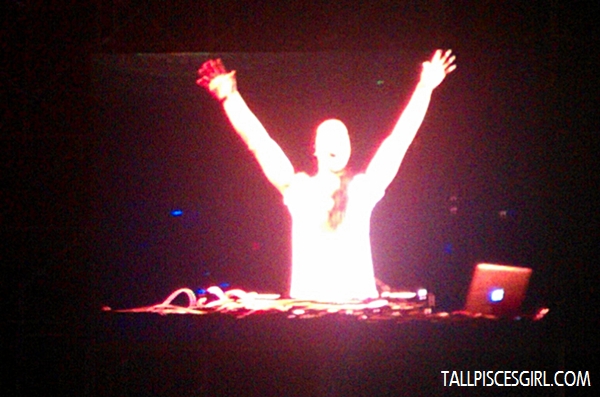 Couldn't get a clear shot of Steve Aoki #FML
I left before the party end though cos le boyfie needs to work the next day. Plus, I don't really know how to dance to rave songs that doesn't have lyrics LOL! It's not that I hate rave music, it's just a matter of preference. Music is my life!
My type of music? Like this Pop Danthology 2012 mashup.
* Thanks to
Jackie Loi
for the photos! =)