Remember that I mentioned I'll be volunteering at
McDonald's Kota Damansara
last week? Click here if you've missed it: 
Prosperity Gives Back – A Weekend of Sharing with McDonald's
. So last weekend was THE weekend, where
McDonald's donates RM 1 for every Prosperity Meal sold
! And I was there to help out on Saturday!
McDonald's Prosperity Gives Back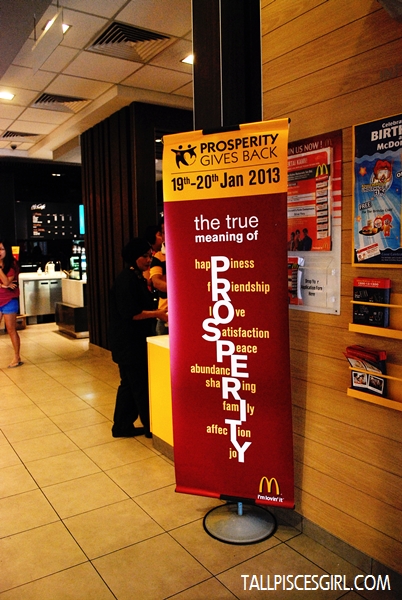 McDonald's Prosperity Gives Back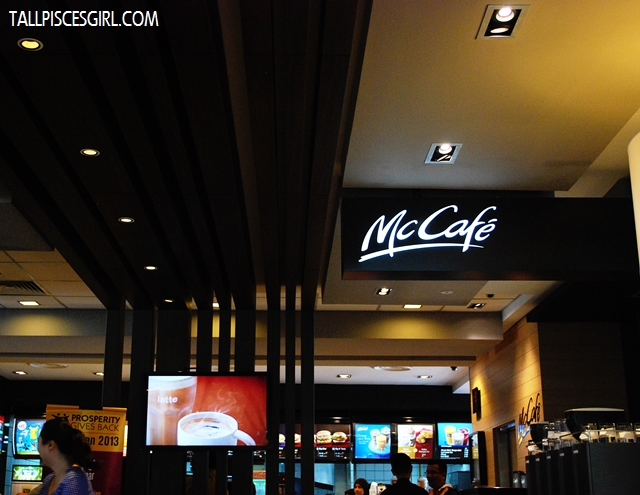 Random shot while waiting for others to come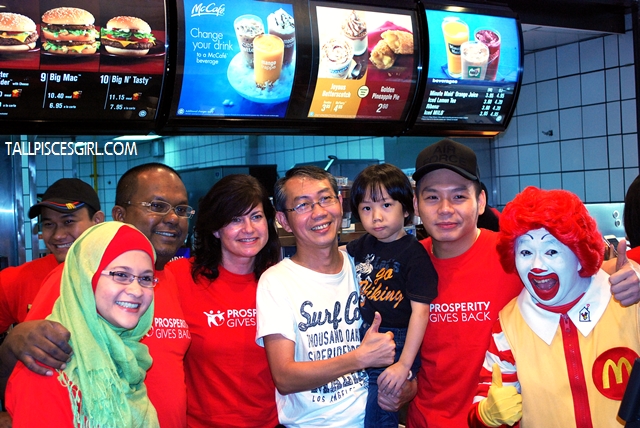 First customer who buys from the celebrity team!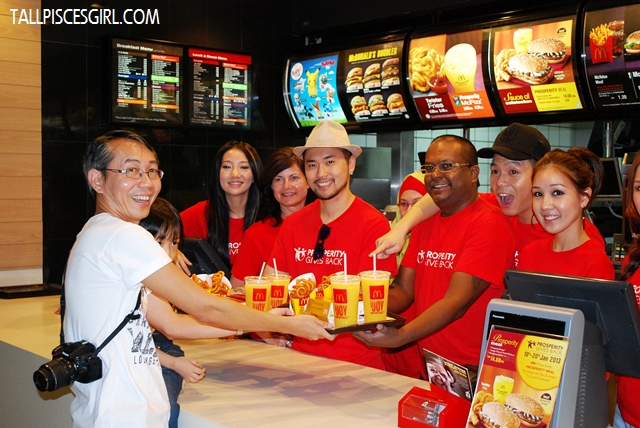 Here you go =) Celebrities involved were Phat Fabes (Fly FM), Leya (HotFM), Nicholas Ong (OneFM), Julie Woon, Megan, Dennis Lau and Chelsia Ng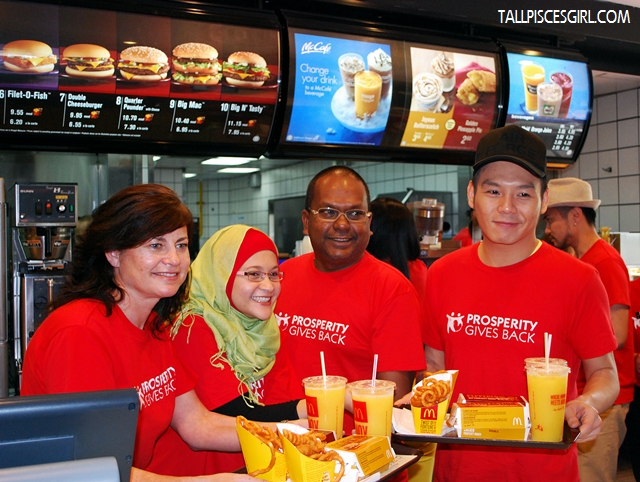 Come order from us!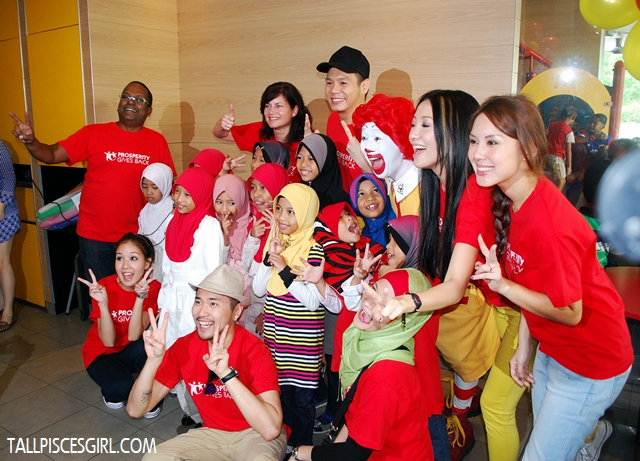 Kids from Pusat Jagaan Rumah Kesayangan with Ronald and the celebrities! Check out the kids' expression looking at Ronald!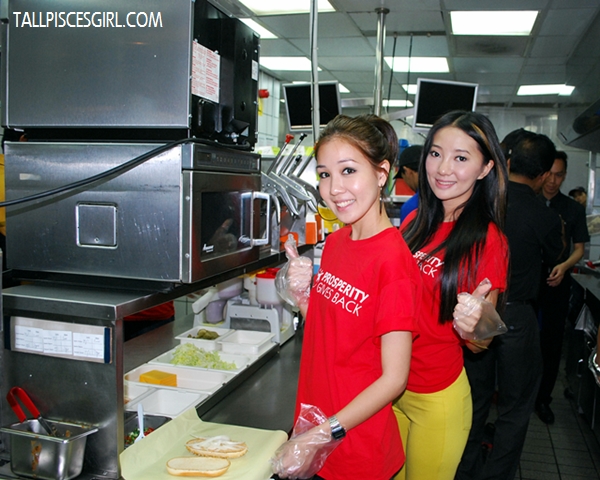 Megan and Chelsia preparing some burgers in the kitchen!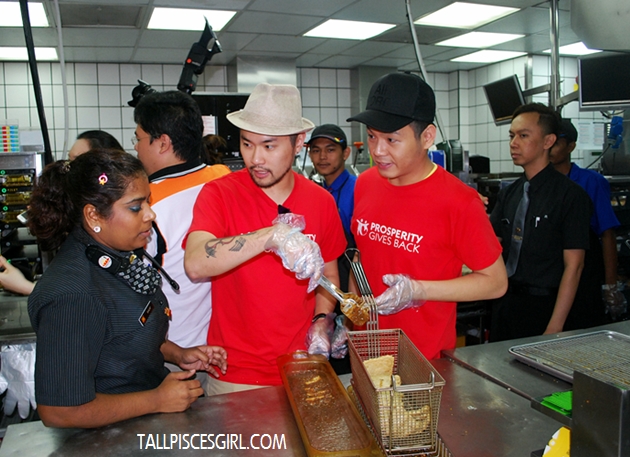 Dennis Lau and Nicholas Ong learns how to prepare the patties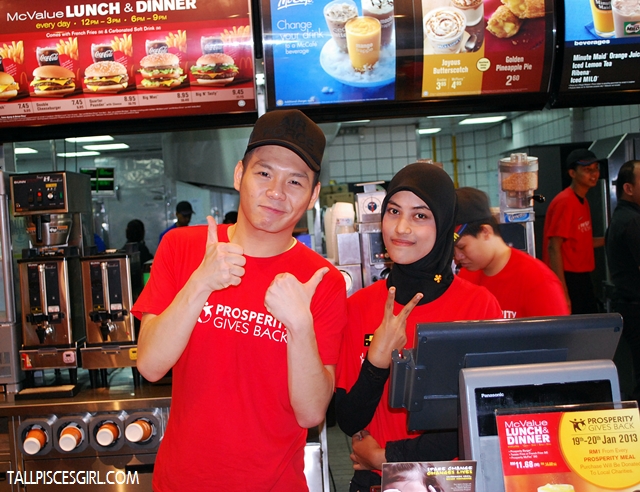 Nicholas Ong teaming up with cashier staff. Who wants to order from this leng chai? 😀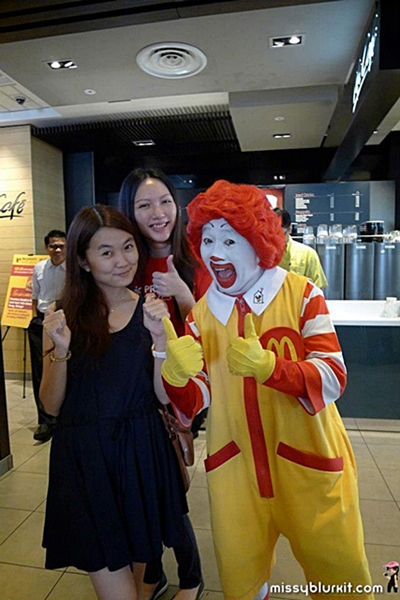 Hui Ping and I are excited to pose with Ronald too! Photo credit: missyblurkit.com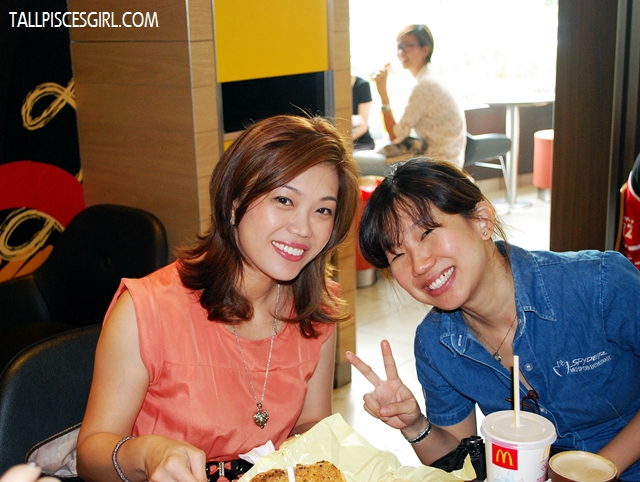 Happy people at McDonald's: Kelly and Evelyn
Eat full full first before work! LOL! It's the Prosperity Meal!
So what I did there? I learned how to "assemble" a
Prosperity Burger
! It's kinda easy really. The complicated ones are McChicken and Big Mac and it's not easy to remember which ingredients to put first! After that, I went on to the ordering counter and help out with the trays, giving out tissues, sauces and refilling water. I wanted to pick up orders for them but I was afraid it'll make them more confused so… better not :p Anyway, it was truly an enjoying and fulfilling experience at McDonald's Kota Damansara. After going through what the staffs have went through, I can say that I really salute them! It's not an easy job working in the busiest fast food chain in Malaysia especially during peak hours. Last but not least, I'd like to thank McDonald's Malaysia, Robert, Ash and Hui Ping for inviting me over this time.