I was at Vietnam Kitchen few weeks ago for a date with Poesy Liang. Frankly speaking, I've only tried Vietnamese food once many years ago and it didn't suit my taste so I never went back. I was a little skeptical to try it again but I give it a chance anyway =)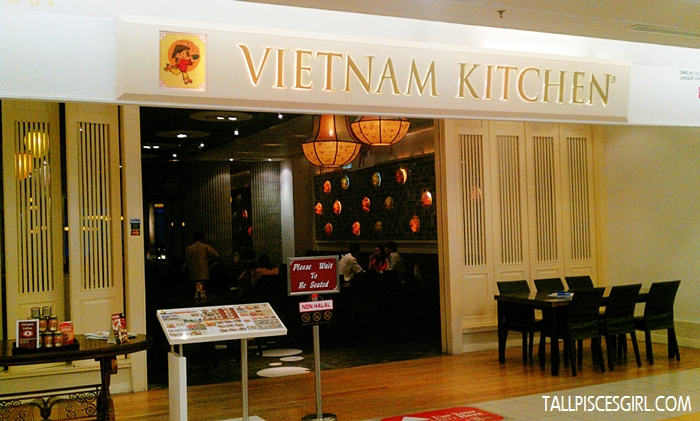 Vietnam Kitchen @ One Utama Shopping Centre
So as a smart consumer *ahem*, I checked Foursquare to see what people recommend to order there. It's very useful so that I won't order the wrong food. A lot of people recommended
Grilled Lemongrass Pork Chop Set
while some recommended
Grilled Lemongrass Chicken Set
. As Poesy and I was feeling quite full, we ordered one
Grilled Lemongrass Pork Chop Set
to share.
Grilled Lemongrass Pork Chop Set
Price: RM 16.90
The set consists of a bowl of rice with fried egg, a piece of pork chop, Vietnamese spring roll, salad (it tastes like kimchi) and a bowl of vegetable soup. Overall, it's a worthy meal and satisfying. No weird taste whatsoever because it tastes almost like Chinese dish. I'd prefer if the egg has a runny yolk though. The grilled pork chop has a distinct lemongrass flavor. Yummy! But I think it'll taste better with tender chicken meat.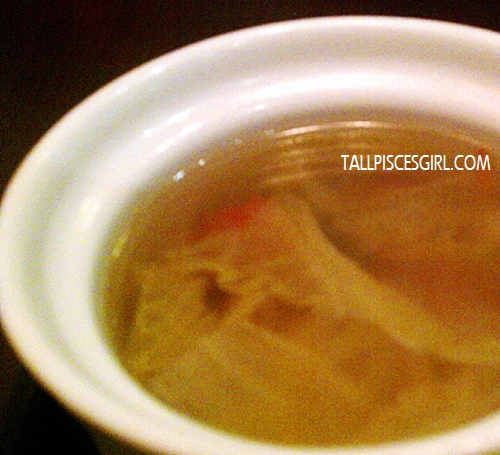 Vegetable soup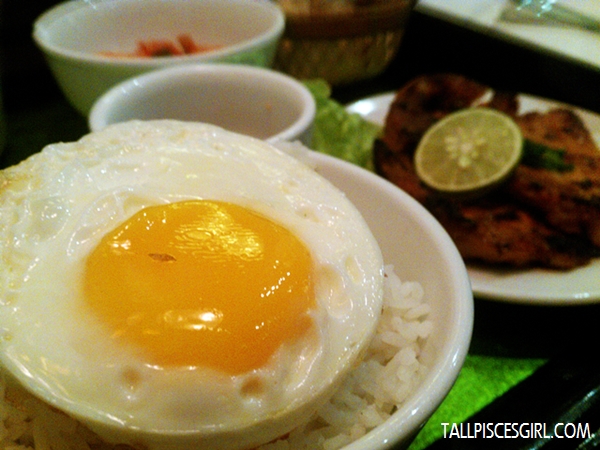 Bowl of rice with fried egg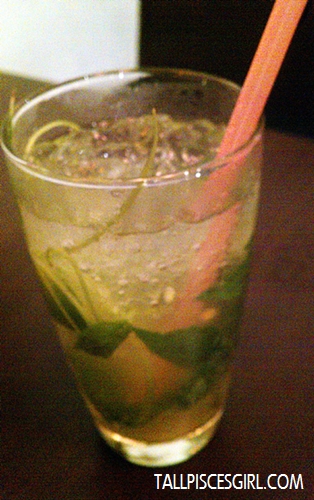 Basil Passion Soda
Price: RM 6.90
As a coffee addict, of course I'm interested in trying their coffee. I've only tried Vietnamese 3-in-1 coffee but this one doesn't taste like it. This is like dripped kopi gao with milk! Yum!
Vietnamese Coffee with Milk
Price: RM 6.90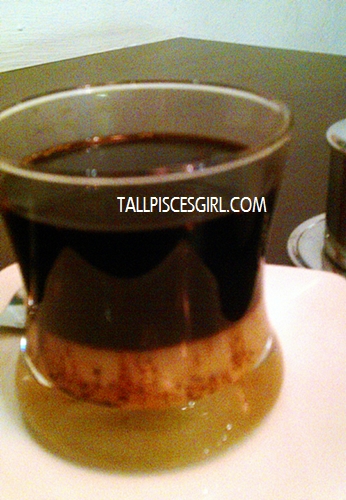 Poesy Liang and I =)
Nice to meet you, Poesy! Til we meet again! =D
Address
:
Vietnam Kitchen
No. S 312, 2nd Floor,
One Utama Shopping Centre,
47800 Petaling Jaya, Selangor
Tel
: +603-7724 1336