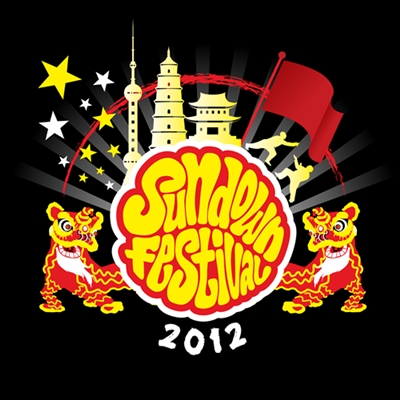 Sundown Festival 2012
With
Sundown Festival 2012
pulling all the stops to bring in leading acts from China, Japan, Korea, Hong Kong and Taiwan, the F1 Pit Building at Marina Promenade is proving to be the place to be, rain or shine, on
1st December
.
Sundown Festival 2012 features buzzed-about newcomers and some of the region's hottest solo and group acts including
Jeno Liu Li Yang
from China;
Raymond Lam
from Hong Kong;
BTOB
from Korea;
Anthony Neely
from Taiwan and
Alice Nine
from Japan.
2012 marks the fourth anniversary for the homegrown Festival, which has emerged to become the definitive all-Asian music and cultural experience of the year. Sundown Festival 2012 is executive produced by Red Spade Entertainment, and is supported by the Singapore Tourism Board (STB) and presenting co-sponsor SingTel, Asia's leading communications group, for the second consecutive year. Global wireless innovation leader, BlackBerry, is this year's newest sponsor to come onboard.
"Asian Music for a Greater Asia"
"It was necessary to continue this tradition every year; it is our promise to our fans and supporters. Anyone who is interested in Asian music and proud of the immense talents the region has to offer should take a look at what is going to go down at Sundown Festival this 1st December," said Samantha Chan, Director, Red Spade Entertainment.
"Sundown Festival has a legacy of highlighting the diversity of the Asian music culture. At the same time, with fans from all walks of life and nationalities banding together to show support for their favourite Asian acts, it illustrates the boundless power music has to unite people and unify differences," said Ellena Liu, Associate Director, Segment Marketing & Communications, Consumer Marketing, SingTel.
Artistes' line-up overview
This year's Festival is being headlined by visual kei group Alice Nine, whose most recent releases included self-titled album "9" and compilation of music videos entitled 'Alice in Pictures III'. Riding on the recent surge in popularity and demand for their brand of glam-metal rock and "visual style" of music outside of Japan, Alice Nine's highly-anticipated appearance at Sundown Festival 2012 promises to be an evening of head-bopping entertainment.
Born to Beat (BOTB)
Fans of Korean pop won't want to miss Born to Beat, or BTOB, a seven-man group recently unveiled by Cube Entertainment (the same artiste management that produces talents the likes of 4Minute and G.Na). This Korean band is already reining in fans for its fancy footwork and masked mystique.
Jeno Liu Liyang
To complement this amazing line-up of musical entertainment, Sundown Festival will also welcome the Singapore debut of Jeno Liu Liyang, a Guangzhou native whose first shot to fame came when she won Super Girls, a popular singing contest in China, in 2006. With Liu's soulful vocal, the charm of TVB series singer-actor, Raymond Lam and charismatic Taiwan Mandopop prince Anthony Neely all coming together on one stage, Sundown Festival is set to be a massive hit with those seeking quality Asian music and entertainment.
Raymond Lam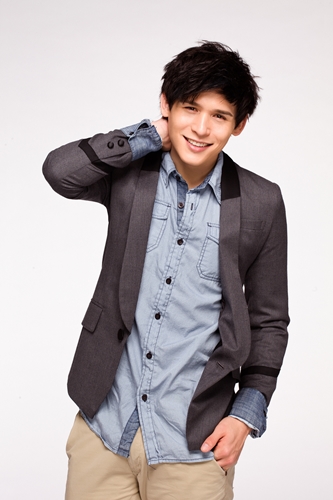 Anthony Neely
"Made in Singapore, Entertaining The World"
"We are pleased to support local entertainment players such as Red Spade in the development of a strong pipeline of differentiated home-grown entertainment content. As the only annual music festival in South East Asia to unite Asian music and culture, we are confident that the Sundown Festival will contribute to our delivery of unique and original tourism experiences for both Singaporeans and international visitors, and set Singapore apart as a global city with an energetic and innovative entertainment scene," added Lynette Pang, Executive Director for F1 & Sports and Arts & Entertainment, Singapore Tourism Board.
"The amazing line-up of performances is yet further confirmation that Sundown Festival is ranked in the league of some of the region's leading entertainers and event organisers. Put together by Asians for Asians, the Festival is giving consumers an understanding of the creative potential and musical possibilities as well as the impetus to purvey great Asian music worldwide," said Keith Loke, Manager, Segment Marketing & Communications for Consumer Marketing, SingTel. "Music is something many of our customers are passionate about and as presenting sponsor of Sundown Festival 2012, SingTel is leading the way in showing how music inspires and amalgamates people in unprecedented ways."
"Welcoming SingTel and BlackBerry as presenting co-sponsors further proves this year will be the best festival we've seen yet," added Kelvin Goh, Director, Red Spade Entertainment.
SUNDOWN FESTIVAL 2012 DETAILS
Date: Saturday, 1 December 2012
Time: From 5.30pm
Venue: F1 Pit Area, Marina Promenade
TICKETING INFORMATION
Mosh pit (cat 1 & 2) – $158
Stage front (cat 3) – $118
Tier seats (cat 4) – $118
Walkabout tickets (cat 5) – $88
Tickets (all free-standing) are available at SISTIC only. Log on to
www.sistic.com.sg
to book or call ticketing hotline: (65) 6348 5555. For more information on Sundown Festival, check out
www.sundownfestival.sg
or email contact@sundownfestival.sg.