Sorry for neglecting my blog for few days. I've been sick for 4 days and is still sick now 🙁
Anyway, I was invited by
TeAmo
to their drink tasting session at
Kepong
last week.
They're currently running a
Buy 1 Free 1
promotion for all their drinks and wafus (their own version of waffle).
TeAmo Kepong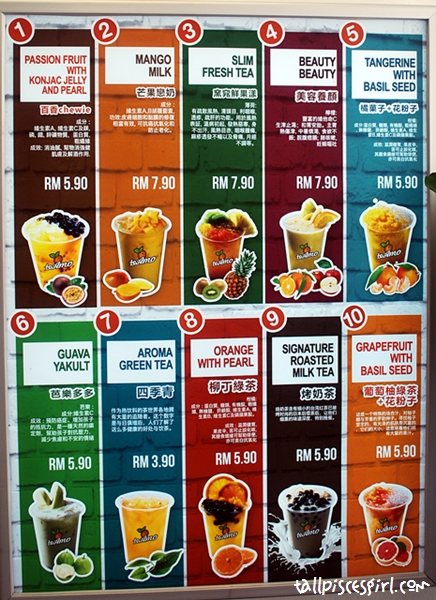 Top 10 best sellers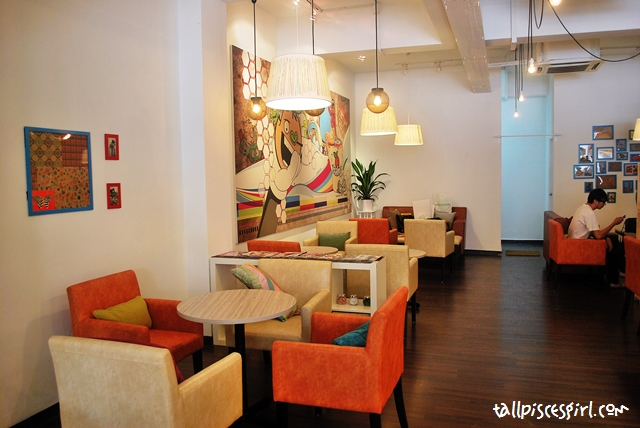 TeAmo's Interior
Comfy sofa seats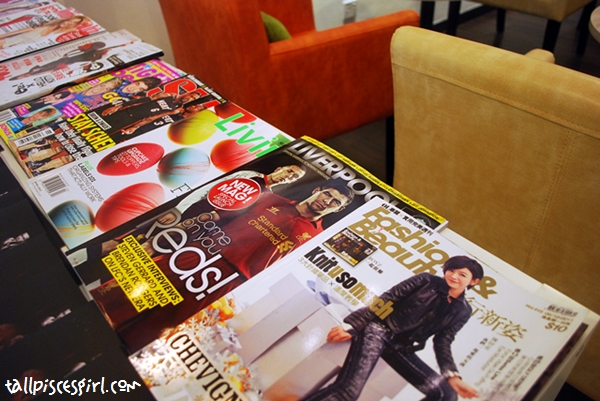 Magazines, anyone?
I really love the cheerful interior and at the same time, inviting and comfortable. Looks like a perfect place to hangout with friends!
Place your orders here!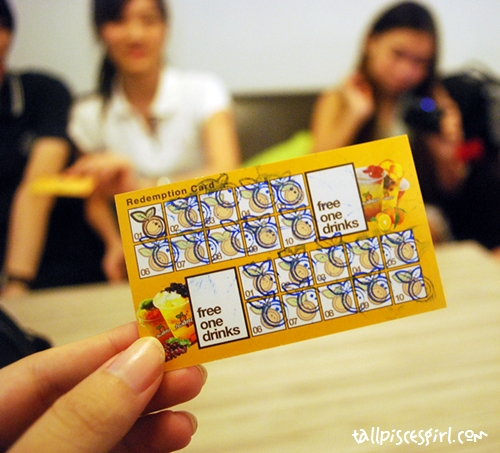 Get all the chops and claim a free drink!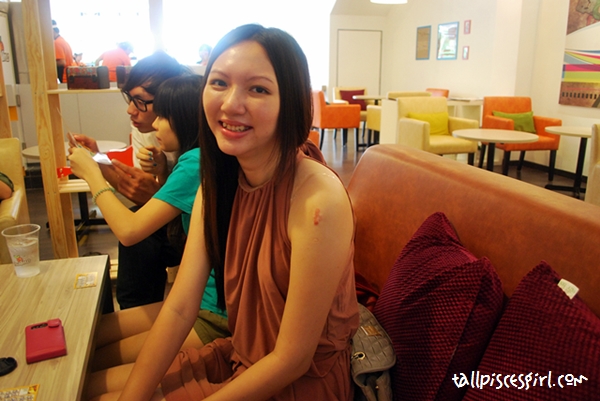 Le me chilling with the bloggers on a comfy sofa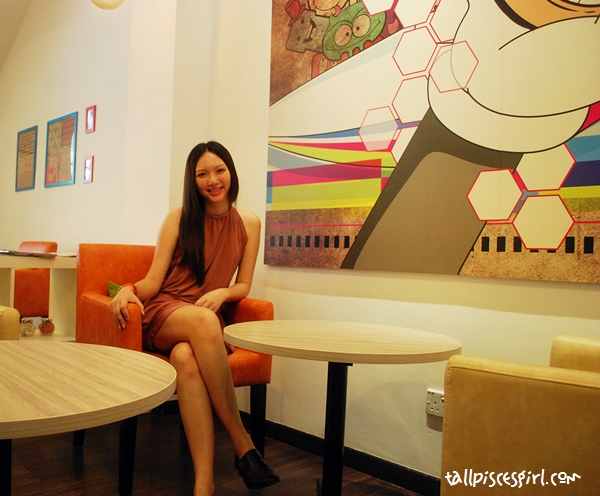 Syok sendiri and non stop take photo already!!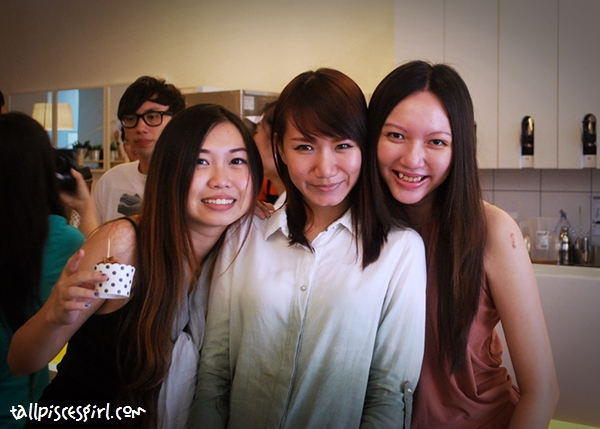 3 pretty girls enjoying the atmosphere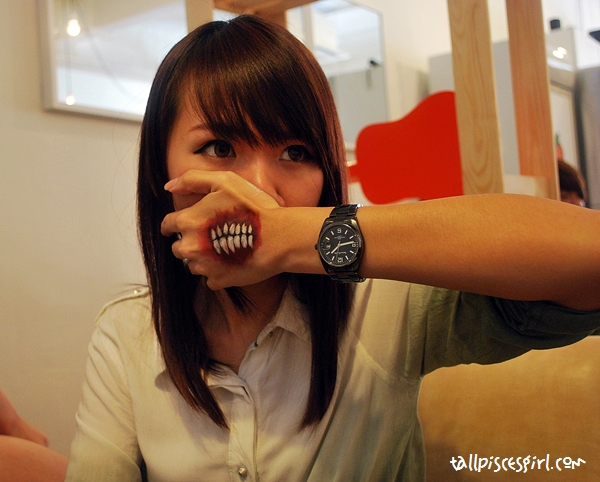 Sher Lynn is practising her make up skills for Halloween. Nice right?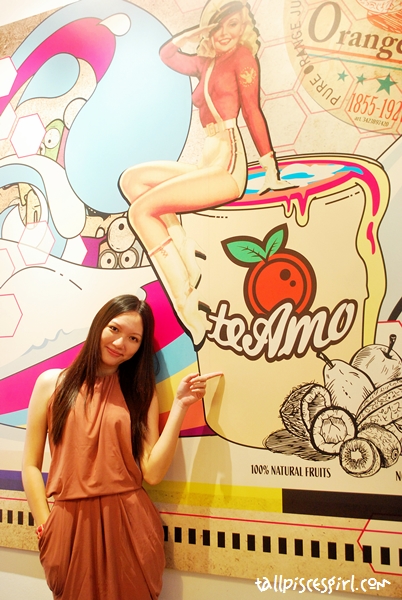 It's me again… Teehee~~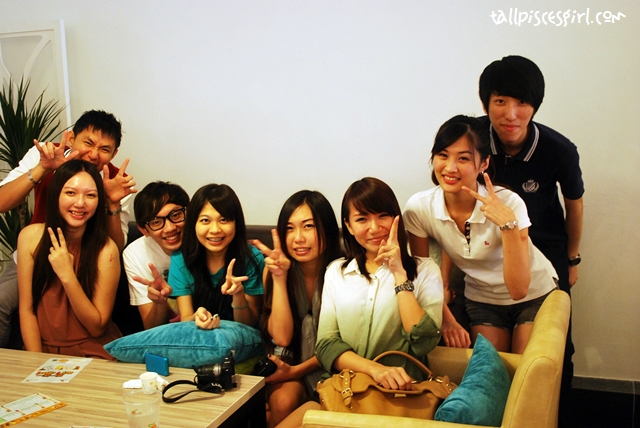 Bloggers' group photo!
Grapefruit with Basil Seed
Guava Yakult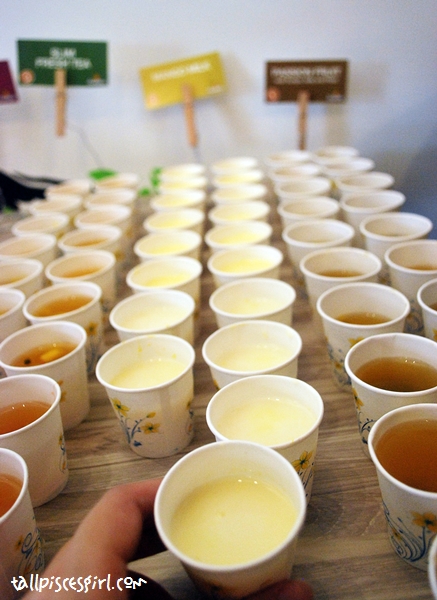 Mango Milk
Orange with Pearl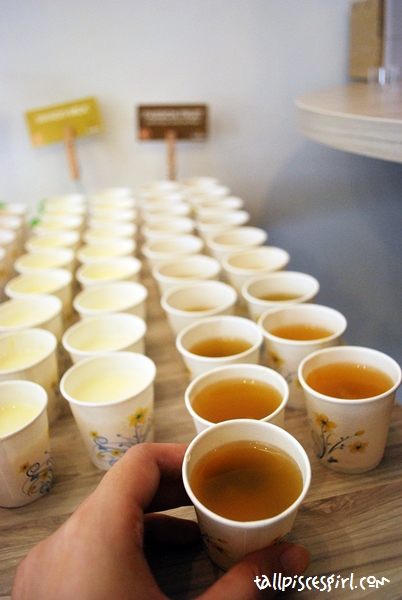 Passion Fruit with Konjac Jelly and Pearl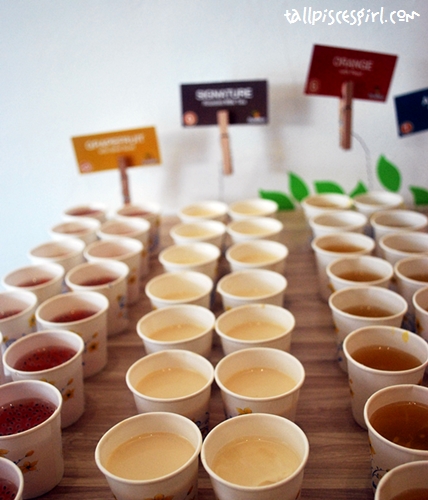 Signature Roasted Milk Tea
Slim Fresh Tea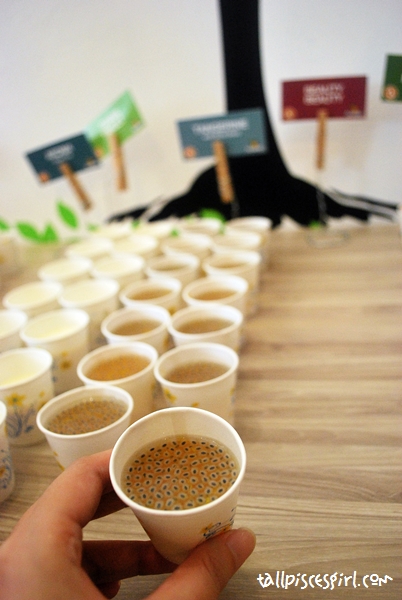 Tangerine with Basil Seed
My favorites are Passion Fruit with Konjac Jelly and Pearl and Slim Fresh Tea. Kudos to TeAmo for bringing the healthiest and freshest tea drinks to Malaysians so that we can enjoy tasty drinks and healthy at the same time! Besides that, you can also choose your drink based on their benefits e.g. for beauty, choose Beauty Beauty and for a slim body, choose Slim Fresh Tea!
Time to taste some Wafu!!
Wafu Choco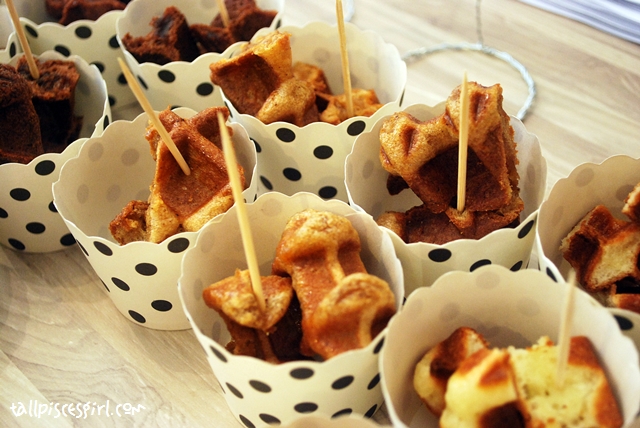 Wafu Milky
Wafu Coffi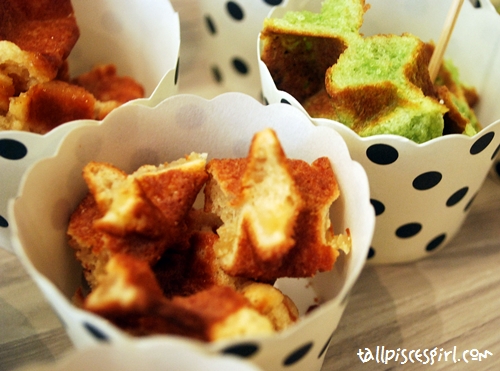 Wafu Peanut
Wafu
is their own version of waffle whereby the outside is very very crispy while the inside is soft, it kinda reminds me of yao char kuey but of course yao char kuey is not as crispy as this. My personal favorite is
Wafu Peanut
and
Wafu Chocolate
! Wafu Peanut tastes really yummy especially when I took a bite and the peanut butter came out oozing!
After tasting session, we stayed back for the Miss Sunshine Girl Contest finale where one of the bloggers,
Jennifer
is joining! Aja aja, hwaiting!!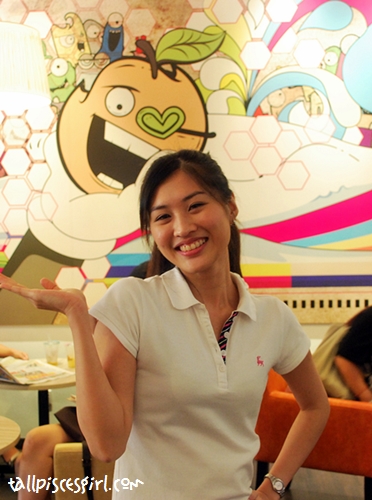 Practising on her pose… not bad right?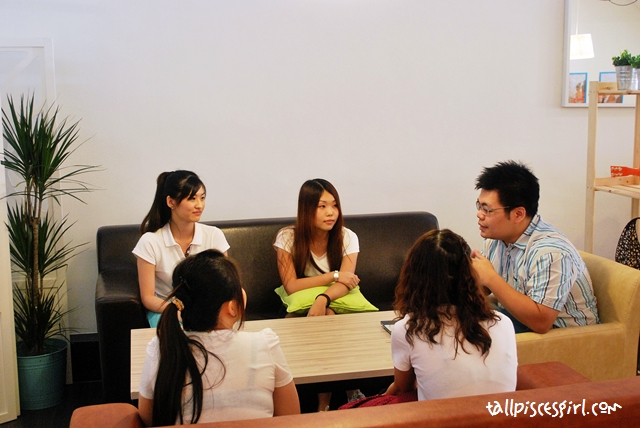 Interview session for all the finalists
Posing session… pose as sunshine as possible!
Who's the winner? Jeng jeng jeng!!! Jennifer of course! With our support, her confidence peaked up to the max lor right right? :p
YAY!!! iPhone5!
All the finalists of Miss Sunshine Girl Contest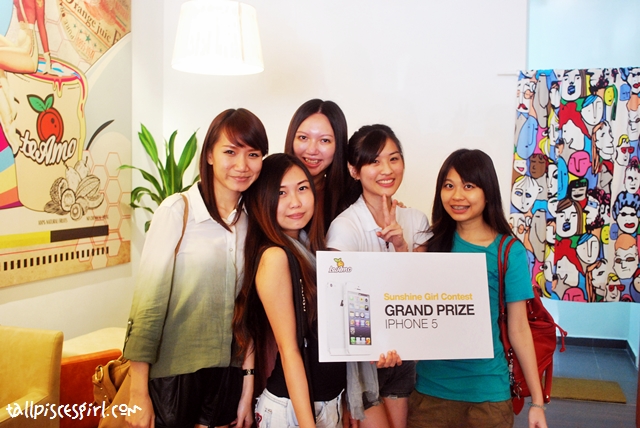 All the supporters and Miss Sunshine Girl!!
Address
:
TeAmo
49, Jalan Rimbunan Raya 1,
Laman Rimbunan,
52100 Kepong, Kuala Lumpur
Facebook Page:
TeAmo
P/S: Thanks to
Whitesoot
for sponsoring GLAMOUR High Neck Back Bow Dress! Love it to the max!