The
Tom, Dick & Harry's 5km "Mou Man Tai" Night Run
is back for its 3.5 edition! This time, they will be collaborating with the Malaysian Aids Foundation (MAF) to help raise funds and create awareness of HIV/AIDS as not many people know the true facts of the disease.
Themed A "Mou Man Tai" Life, it is to keep the spirit of living a "Mou Man Tai" life by gaining more knowledge of the disease. Besides, the folks at Tom, Dick & Harry's will donate RM 10 to MAF for every registrant of the run in order to help those who are suffering from the disease.
During the launching event,
Dr. Ilias bin Adam Yee
, representative from the Malaysian AIDS Foundation has stressed that it is very important to give support and care to HIV positive patients and not alienate them as they are normal human like us. HIV
will not spread
via hugging, kissing, touching and sharing food. Besides, being a HIV positive carrier doesn't mean that they will die soon. In fact, many have survived by receiving antiretroviral (ARV) treatment.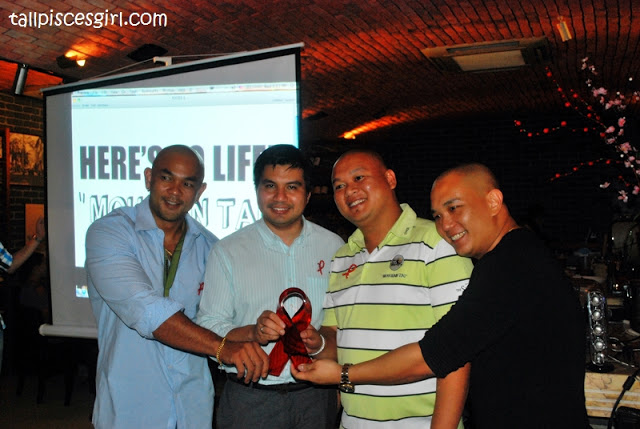 All three owners of Tom, Dick & Harry's and Dr. Ilias bin Adam Yee officially launched the Night Run
Thus, I sincerely hope that you'll join the run and help make a difference to their lives.
Details of TDH A "Mou Man Tai" Life 5km Night Run as below:
Time
: 5.30 pm (be there by 5 pm)
Date
: 1st July 2012, Sunday
Venue
: TDH TTDI
Cost
: RM 40 including 1 exclusive TDH T-Shirt, Pre-run drinks (whilst stock lasts), free-flow (whilst stock lasts), RM 10 will be donated to the MAF.
Where to register
: You can get registration forms from TDH TTDI
Map
:
View Larger Map
Take a look at their promo video too!!