If you're a big fan of kyushu (Japan) ramen, you would have probably heard of Yamagoya Ramen. The first branch in Malaysia has been opened recently at Publika, Solaris Dutamas. They have over 140 franchise outlets in Japan and I felt really lucky that Malaysians can finally try their famous recipe! Without further ado, let's see what they have in store!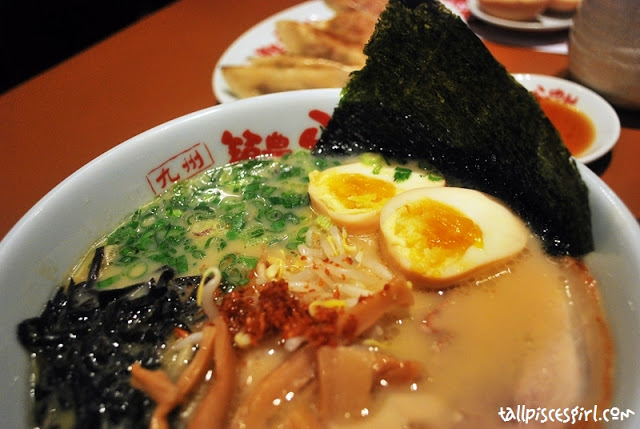 Mukashi Special Ramen
Price: RM 24
Mukashi Special Ramen is Yamagoya Ramen's signature dish. It's definitely a must-order dish if this is your first time here because it's considered as the 'full spec' ramen. It contains slices of yummy pork chir siu (a.k.a. char siu), ear fungus, bamboo shoots, bean sprouts, seaweed and soy sauced egg. The broth made from
pork bone (tonkotsu)
is milky and smooth but not too oily. Yamagoya Ramen (RM 19) is similar with Mukashi Special Ramen except that it doesn't include seaweed and Soy Sauced Egg.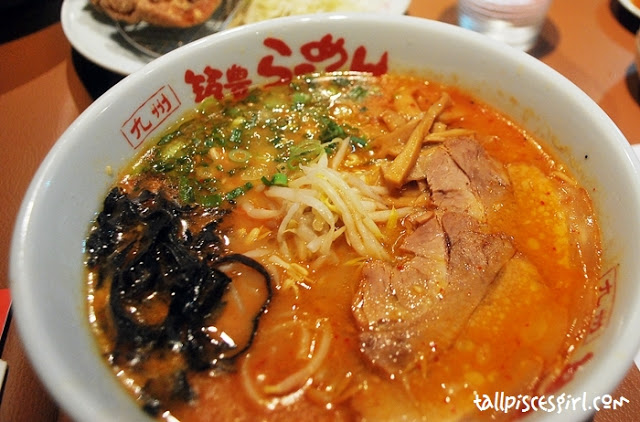 Miso Ramen
Price: RM 24
Having the same content with Yamagoya Ramen, Miso Ramen's broth is saltier than normal ramen broth.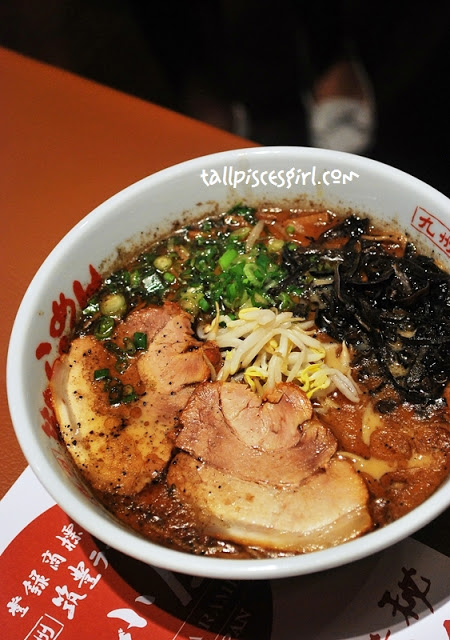 Black Garlic Ramen
Price: RM 22
A fragrant bowl of ramen, black garlic oil is added into the pork bone broth. A distinctive flavour has been created.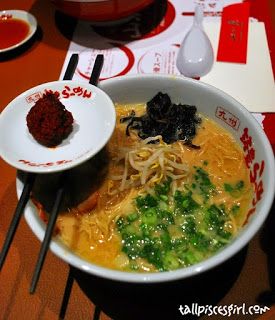 Spicy Tobanjan Ramen
Price: RM 22
Another ramen dish that received good feedback from the crowd is Spicy Tobanjan Ramen. "Tobanjan" means spicy bean sauce and 辣豆瓣酱 in Chinese. The taste is not too spicy that a person who normally cannot bear spicy food like me can still accept.
Kimchi Ramen
Price: RM 22
If you're a fan of Kimchi, Kimchi Ramen is for you! Talking about Korean-Japanese fusion!
To be enhance the taste of ramen, they also provide you a sesame seed grinder and pickled ginger (Beni Shoga)
Fried Chicken
Price: RM 11
Fried Chicken is highly recommended by me! The chicken meat is tender and juicy and the skin is really crispy! Squeeze some lemon juice on top of the fried chicken and you will taste the perfect combination of the sourness from lemon juice and salted chicken meat.
Yamagoya Soy Sauced Egg
Price: RM 4
The eggs were prepared by boiling them in soy sauce, making the yolk and egg white looks brownish. The special thing about this egg is, the yolk isn't as dry as the hard boiled eggs we made at home. I'm sure hard boiled egg haters will love it.
Gyoza
Price: RM 11
Gyoza is originally a Chinese dish which is dumpling filled with pork meat. It was fried nicely but I think the amount of pork fillings could be put more because I can't get enough of it.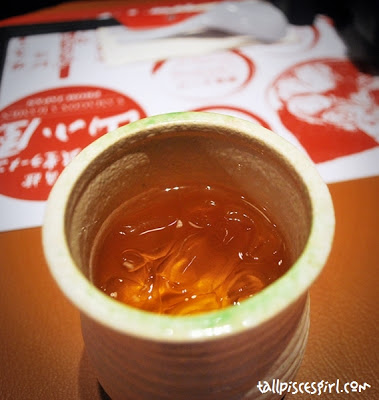 Mugi cha
Price: RM 2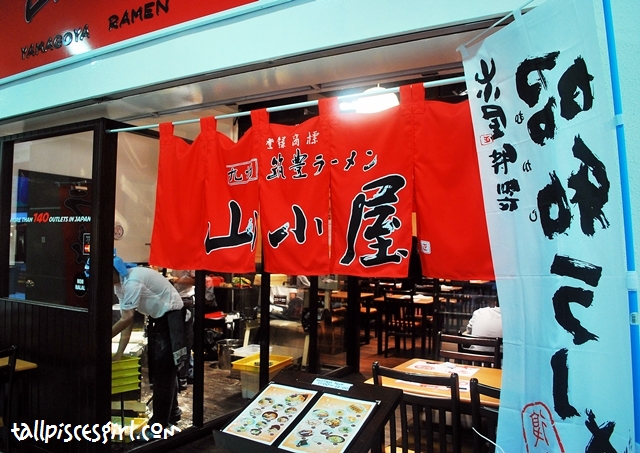 Yamagoya Ramen entrance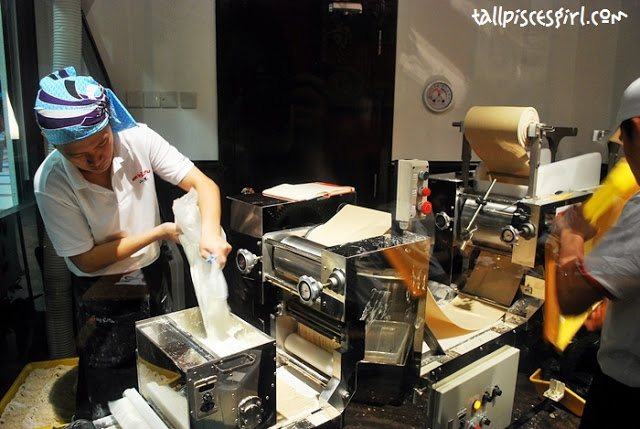 Preparing fresh ramen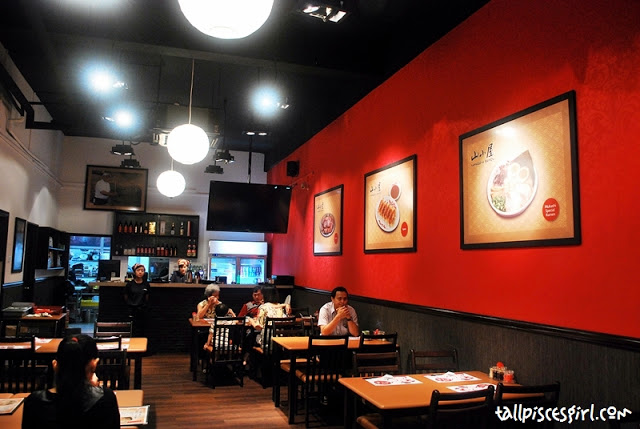 Interior of Yamagoya Ramen
Address
:
Yamagoya Ramen
A2-G2-8, Solaris Dutamas,
Publika Shopping Centre,
No.1, Jalan Dutamas 1,
50480 Kuala Lumpur
Tel
: 03-62062220
Business Hours
: Monday to Thursday 10am to 10pm; Friday to Sunday 10am to 11pm
FB Page
:
Yamagoya Ramen Kuala Lumpur
Map
:
View Larger Map