Slide the City is finally coming to Malaysia!!! I don't know about you, but I am super excited after watching their teaser video few months ago!
Slide the City Malaysia
For those of you who don't know what Slide the City is, it's time to come out from your shell! Slide the City is a 1,000ft slip n' slide that is held in the city itself, whereby sliders will slap on their sunscreen, and grab their swimsuits to speed down the massive three-lane slide for the slide of their lives! WEEEEEEEEE~~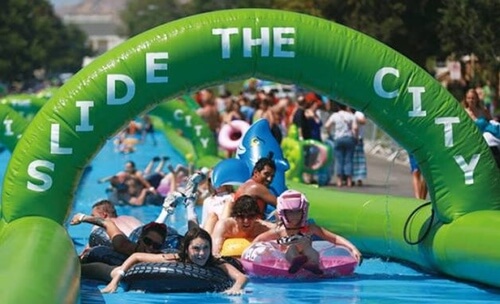 1,000 feet is quite a massive slide, and I am really looking forward to going for a fun day in the sun. Apart from that, there will also be food trucks, game booths, and music to make that experience much more sweeter.