Huat-ah! The Chinese New Year celebration is still ongoing! To usher in the Year of The Rabbit with an exhilarating celebration, The Chicken Rice Shop (TCRS) revealed its latest hot and spicy menu, the Ayam Hot-Ah, filled with all the flavors of abundance and deliciousness to welcome the Chinese New Year. Available from now till 28 February 2023, this wholesome menu is offered nationwide to entice Malaysians to eat their hearts out with friends and family during reunion gatherings.
The Chicken Rice Shop "Ayam Hot-Ah"
Created with a mixture of delicious spicy gravy, paired with fried tofu and topped with spring onions, this dish will undoubtedly make you go "Hot-Ah"! Whether you're planning to enjoy a meal alone or to share it with your family and friends, TCRS has catered this menu to suit your preference with 3 different sets to choose from for varying groups.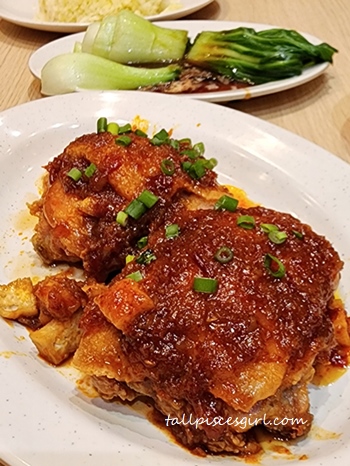 Wong Kah Yong, Chief Executive Officer of TCRS Restaurants Sdn Bhd shared that in almost every culture, different foods have different symbolic meanings. For instance, within the Chinese household, chicken is often associated with prosperity and luck, hence it is usually served during Chinese New Year reunion dinners.
"Apart from welcoming the year with great fortune, at TCRS, we want to create a space where you can interact with people you have not met often as you enjoy every bite of our meal. We're here to cater to the different needs of our customers and with this Ayam Hot-Ah, our customers are in for a spicy treat," said Kah Yong.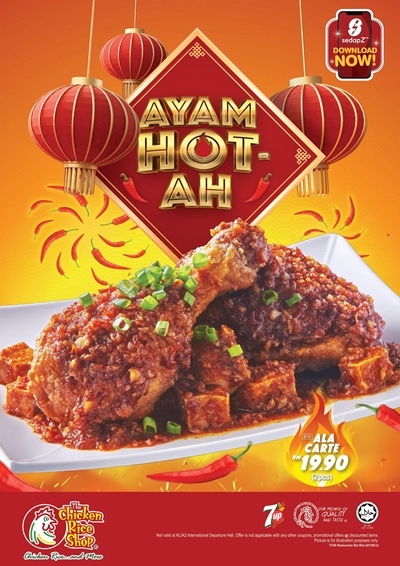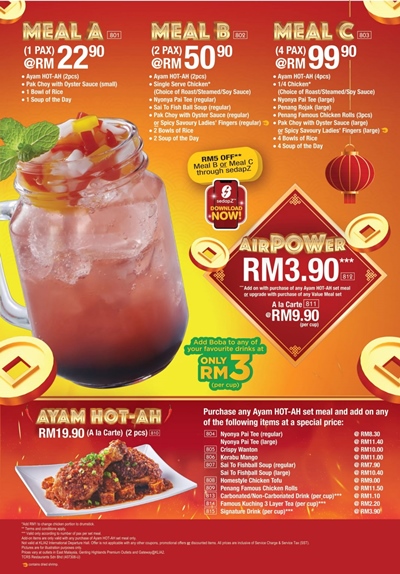 That's not all! Apart from enjoying the delicious Ayam Hot-Ah with your loved ones, you can also participate in the 'Ayam Hot-Ah' challenge organized by TCRS in conjunction with its newly launched menu. This could be very fun especially if you include your loved one in to participate together to win TCRS sedapZ vouchers!
How to Join The Chicken Rice Shop #HotAhChallenge
Shout the longest "Hot-Ah" in the most creative manner and use the TikTok timer when you record (You are free to use any TikTok filters according to your creativity in the video)
Submit your video via FB reels / IG reels / TikTok with hashtag #HotAhChallenge #TheChickenRiceShop and tag them @thechickenriceshop
Set your profile to public
Contest ends on 5th February 2023.
What do you think of my entry video?
"As Malaysians, we love the festive season and always find a way to get involved in any celebration – just like how Yam Seng is a phrase that is now commonly used by different races during joyful occasions. Therefore, to communicate this diversity, we wanted to show the different ways of celebrating this Chinese New Year by getting fans to challenge one another to the longest "Hot-Ah" as creatively as they can," added Kah Yong.
For more information on the latest Ayam Hot-Ah menu and the Ayam Hot-Ah Challenge, kindly visit www.thechickenriceshop.com or their Facebook page at https://www.facebook.com/thechickenriceshop.