The highly anticipated V's Lounge is now officially ready to welcome guests who love to enjoy great quality drinks and food under one roof. V's Lounge is the latest offering by PETRA Lifestyle, the food & beverage, entertainment and hospitality unit of the PETRA Group.
V's Lounge @ Menara Amplewest Kuala Lumpur
V's Lounge is strategically located at Menara Amplewest Kuala Lumpur, just above another of PETRA Lifestyle's premium offerings, Zenzero Restaurant and Wine Bar. The grand launching event was graced by H.E. the Ambassador of Italy to Malaysia, Mr. Massimo Rustico as the guest of honor.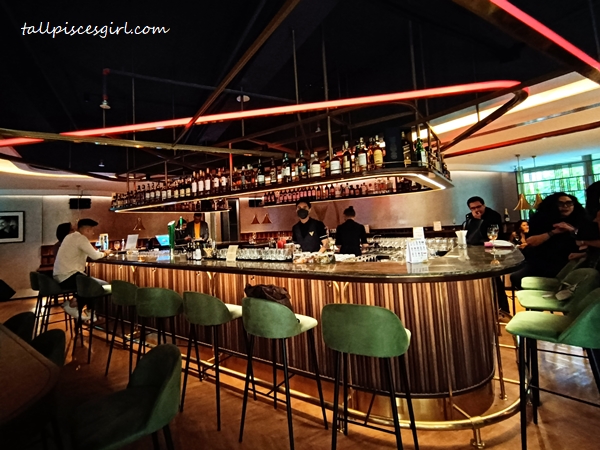 "V's Lounge came to fruition through the vision, tenacity and perseverance of Datuk (Dr) Vinod Sekhar, the Chairman and Chief Executive of PETRA Group. Everyone who knows him knows how much he loves his whisky and cigars and he loves to entertain. And what better way to enjoy these pleasures in life than to have a place such as V's Lounge to sit back, relax, and be entertained with family and friends," said Roberto Guiati, President of PETRA Lifestyle.
Unlike the typical Whisky and Cigar lounge, V's Lounge has been designed to provide a unique and extravagant entertainment experience to their guests. This posh lounge and bar offers an extensive beverage selection, which includes over 100 premium whiskies, a line of signature cocktails made by some of the best mixologists in Malaysia and an exquisite selection of French and Italian wines. Not only that, guests can also pamper their tastebuds with an array of specially curated food, including imported fresh oysters and premium caviar.
V's Lounge is also equipped with a private dining area, where guests will be presented with 2 customized set menus prepared exclusively by Zenzero's Executive Chef, Paolo Petris.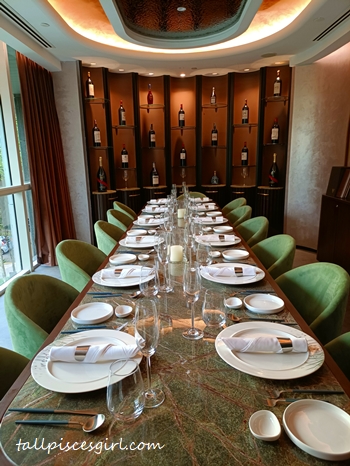 Set menus:
4-course menu called "Le Tradizioni", featuring the famous signature dishes of Zenzero
5-course menu called "The Evolutions", with specially curated dishes by Chef Paolo Petris
We took a glimpse of Zenzero spacious alfresco dining area where guests can admire the view of the KL Tower.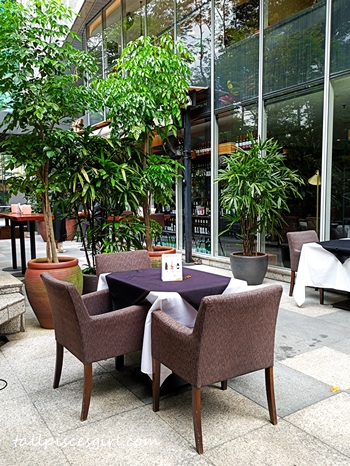 With V's Lounge on the ground floor and Zenzero on the first floor, guests can expect a complete and wholesome dining and entertainment experience. Head to V's for pre-dinner drinks or move upstairs to chill with some good whisky, wines or cocktails after your meal at Zenzero. Get ready to be entertained by live music and performance (including stand-up comedy!) to complete the perfect night out experience. If you love salsa, remember to come over on Wednesdays for the salsa night.
"V's Lounge is meant to set the benchmark of what a whisky and cigar lounge should be. We are certain that we can offer a prestigious experience like none other to all our patrons," quipped Roberto.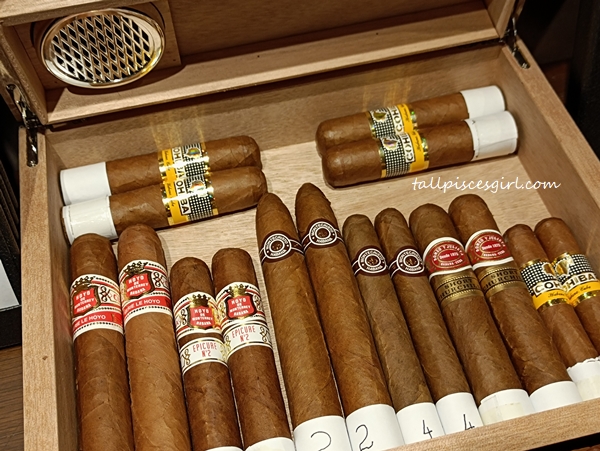 The great Italian food we enjoyed at Zenzero Restaurant: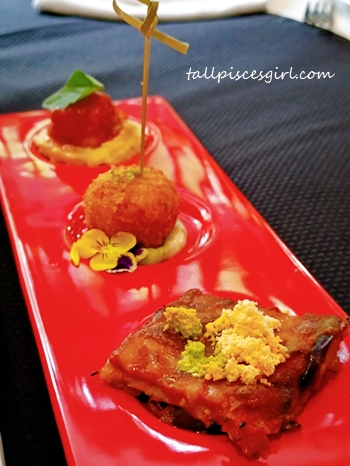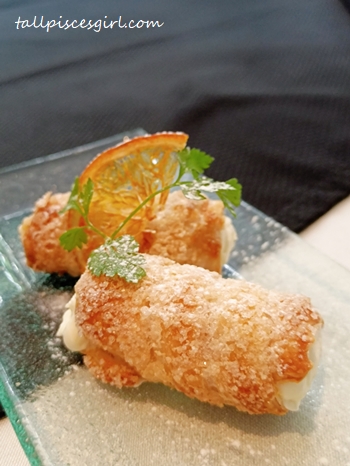 Address
:
V's Lounge
Lot AG1, Menara Amplewest @ Menara 6,
No. 6, Jalan Puncak,
50250 Kuala Lumpur
Tel
: 019-202 3800
Opening Hours
: Daily 5pm till late
Facebook Page
:
https://www.facebook.com/vs.lounge.kl
Instagram
:
https://www.instagram.com/vs_lounge_kl