Sleep is such an important part of our lives. We spend at least 7-8 hours daily sleeping, which is 1/4 of our lives! Sleep hasn't been very pleasant lately. I always woke up with shoulder and neck pain. Two of the factors that can make or break a good night's sleep is the mattress and pillow. This is a sign that I should replace my memory foam pillow as it has been for around 2 years and the foam has harden.
Origin Superior Coolmax Latex Pillow
I think the stars must have aligned just perfectly as I found out about Origin Superior Coolmax Latex Pillow at the same time! Designed in Germany by a team of experts, Origin Hybrid Mattress and Origin Pillow have gone through numerous sleep trials, more than 10 different extensive product tests and 100 density changes before being launched into the market for public. This makes them super confident that Origin Pillow is one of the best choice available in Singapore and Malaysia that can match even the best and highest priced pillow in terms of feature and function. This pillow also made it into the list as 1 of the Best 8 Pillows in Singapore! I'M SOLD!
The shipping was quite swift – it took less than a week for my Origin Superior Coolmax Latex Pillows to arrive. I was greeted by 2 huge blue boxes.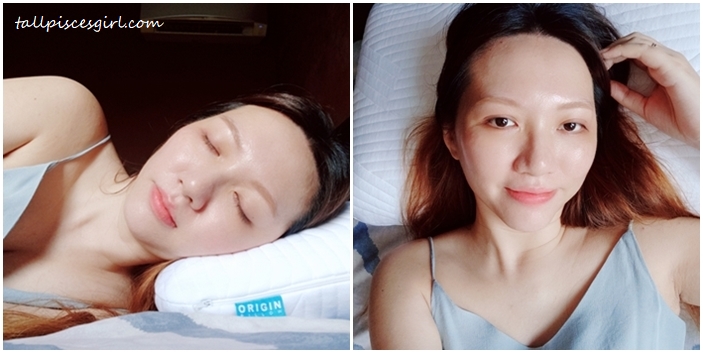 Upon resting my head onto the pillow, I can see why it has so much great feedback. Made with natural latex and Coolmax Cooling Gel, it feels cooler, perfect to bring down our temperature especially with Malaysia's hot and humid climate. When our body temperature drops, it tells our body that it is time to sleep. Texture wise, The Origin Superior Coolmax Latex Pillow is slightly denser compared to memory foam. It cradles my head perfectly and able to give my neck the support that it needs.
Why I love the Origin Superior Coolmax Latex Pillow
The pillow comes with 7-Day Free Return (self-return to Origin's warehouse) and 2 Years Warranty, which shows how much the trust the quality of their products and you get a peace of mind
Origin Superior Coolmax Latex Pillow also comes with a removable Tencel fabric pillow cover to help extend the pillow's life. This luxuriously threaded Origin Pillow case is softer compared to cotton for maximum comfort and can be machine washed.

Origin Superior Coolmax Latex Pillow with removable Tencel pillow cover

Responsive latex foam provides the right amount of support on the head and neck and thus, reliefs pressure on the spine.

Origin Pillow Impression-resistant latex material

If you're prone to allergies or a clean freak, you will be able to sleep in peace knowing that latex pillow is literally the safest bet because this material naturally has hypoallergenic properties. This means it is anti-dust mite, anti-bacterial and anti-microbial.

Underneath the removable Tencel pillow cover

Latex pillows are designed with breathable ventilation to prevent trapped heat, causing unpleasant odor.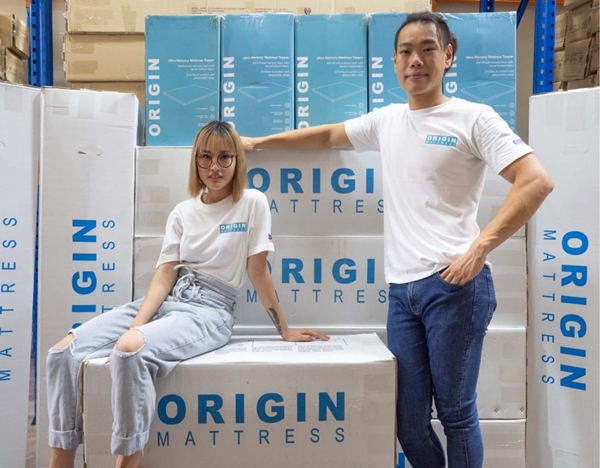 Photo Credit:
Express Photography
Origin Superior Coolmax Latex Pillow and Origin Mattress is made possible thanks to their founders, Shaun and Gee who deeply understand that purchasing a mattress is a a long term investment but also a bank-busting business with pushy salesmen and endless unfamiliar terminologies.
Hence, they decided to end the overwhelming and unnecessary hassles with a seamless process by introducing Origin Malaysia.
Wait no more! Get your hands on this highly raved Origin Superior Coolmax Latex Pillow (priced at only RM 400 now instead of RM 490) from its website, Origin Hybrid Mattress now.
If you would want to experience their pillow and mattress for yourself, you can head down to their showroom. I hope you'll find my Origin Pillow review useful! 🙂
Origin Mattress Malaysia Showroom Address
No. 77, Jalan SS2/55,
47300 Petaling Jaya, Selangor,
Malaysia
Opening hours:
Monday to Friday: 10am – 7pm
Saturday: 10am – 5pm
Sunday and Holidays: Closed
Origin Mattress
Website
|
Facebook
|
Instagram
Best in Singapore
Website
|
Facebook
|
Instagram
They're kind enough to sponsor 2 pillows (1 for each winner) to my readers as early Christmas present! Yay for giveaway!!! Below are the details. Good luck! ^_^
a Rafflecopter giveaway