Now that the travel ban is still being enforced in Malaysia, I started to look back at my travel photos and realized that I really miss Vietnamese food! So, I've been visiting a few Vietnamese restaurants in KL to satisfy my cravings and one of them is Nguyen's at 163 Retail Park, Mont Kiara.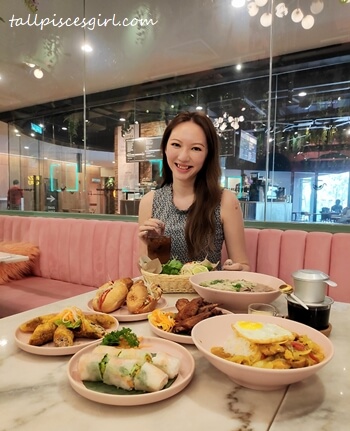 Instagrammable Vietnamese Restaurant @ 163 Retail Park, Mont Kiara
Nguyen's Vietnamese Restaurant was opened only in December 2019 but they have a solid reputation for serving both authentic Vietnamese food and fusion of Vietnamese and Thai flavors. I can see they also put a lot of effort in the interior as it looked very hipster, with neon lights here and there. This is a perfect place to capture Instagrammable shots if you're obsessed with them.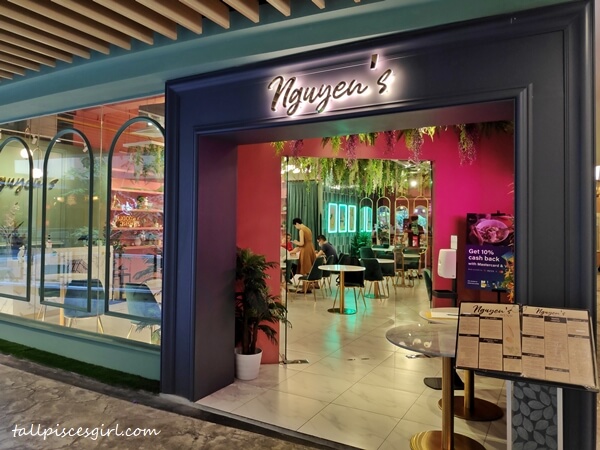 Nguyen's have their very own Vietnamese chef – I guess this explains the high quality and authentic Vietnamese flavors! Regardless of whether you've visited Vietnam, I highly recommend you to be adventurous and try them first because never try, never know.
If this is your first time here, here are some best dishes at Nguyen's that you can try out.
Best dishes at Nguyen's 163 Mont Kiara
Pho
Pho (pronounced as Fuh), is a traditional Vietnamese rice noodle soup which has been recognized as Vietnam's national dish. Regardless for breakfast, lunch or dinner, Vietnamese are always on for a piping bowl of Pho.
In order to create their own signature supreme broth, Nguyen's bring in premium Australian beef to cook with roasted onions, shallots, ginger and Vietnamese herbs and spices. This pot of goodness is simmered for long hours for the essence to really come out. They were then topped with Australian beef slices. Notice that they're still pinkish in color? My favorite is Australian Beef Pho Ribeye Slice.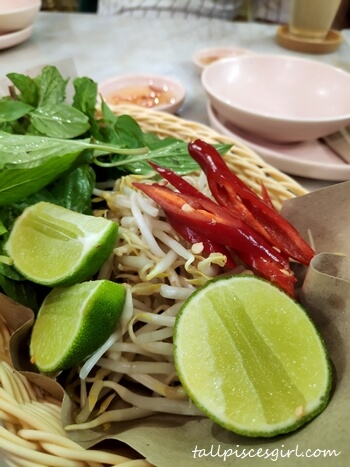 Just like in Vietnam, you get to pair your Pho with their seasonal vegetables like basil, bean sprouts, lime wedges and chilies.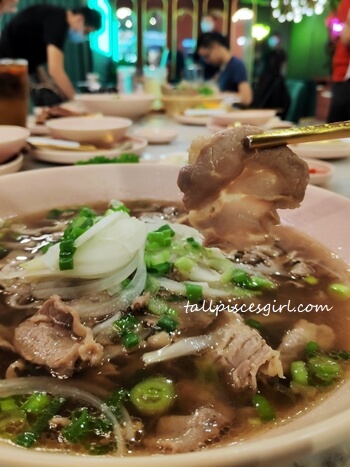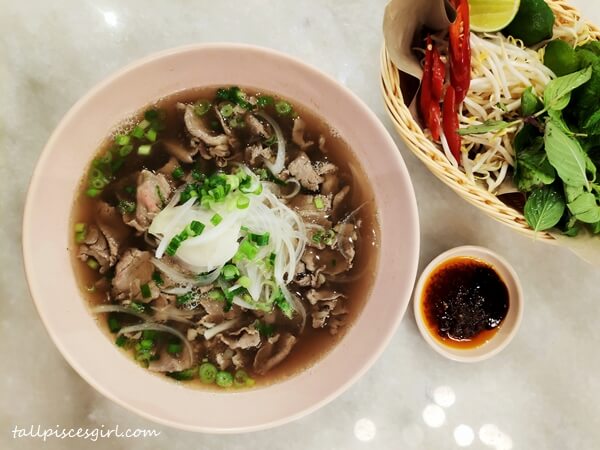 Beef Banh Mi
A lot of Malaysians thought that Banh Mi must have something to do with noodle due to the word 'mi'. However, Banh Mi actually means bread in Vietnamese. In Vietnam, plain
banh mi is eaten as a staple food
. Originating from the streets of Saigon, this French-Vietnamese dish is a hybrid of freshly baked Vietnamese baguette with various types of seasoned meats (beef/pork/chicken), pickled carrots, cucumbers, capsicum and cilantro. I'm absolutely loving the crunchy and airy crumbs from the banh mi while enjoying a mouthful of its fillings!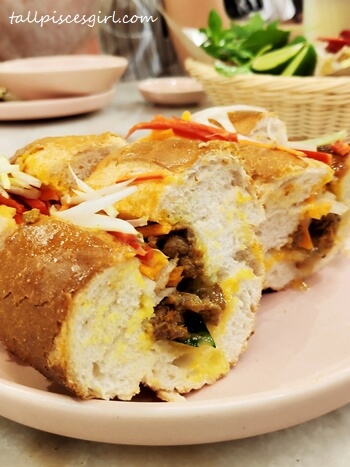 Nguyen's Signature Beef Noodles (Bun Bo Nam Bo)
If you like dry noodle dish, this is for you! Stir-fried Australian beef and onions on a bed of fresh romaine, cucumbers, carrots and bean sprouts are served on a base of Vietnamese vermicelli. Crunchy peanuts were sprinkled to enhance the texture of the dish as a whole. Add in their traditional sauce for a hint of sweet, spicy and tangy goodness.
Nguyen's Signature Stew Pork Knuckle
I'm totally digging their Signature Stew Pork Knuckle because it's perfectly marinated with soy sauce, herbs and spices. The sauce goes so well with a warm bowl of rice.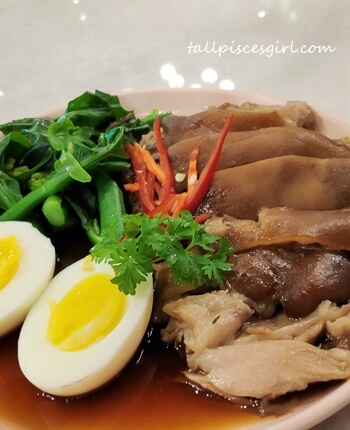 Nguyen's Signature Pork Chop Noodles
Keen for some lean meat? If your answer is yes, then Nguyen's Signature Pork Chop Noodles is just for you. I can't resist the springy egg noodles and they were topped with a generous amount of pork chop, fried minced pork, crispy pork lard and spring onion!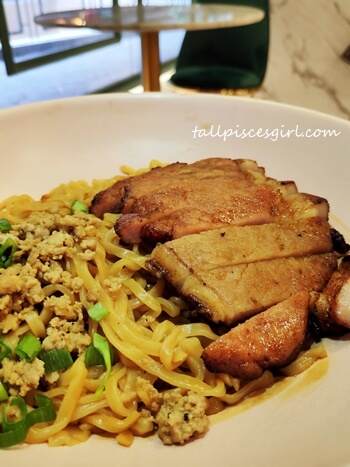 Lemongrass Pork
I'm loving the fragrance and how flavorful these pork slices stir-fried with lemongrass, premium Vietnamese fish sauce and turmeric are. The sunny side-up on top of warm rice just completed the dish.
Signature Crabmeat with Curry
Being one of their signature dishes, it's amazing to know that crab meat stir fried with eggs and creamy fragrant Thai curry sauce can taste so good!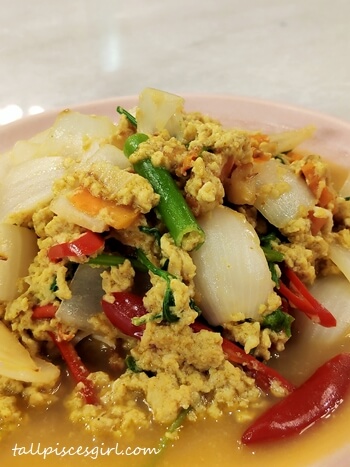 Nguyen's Chicken Wings
Juicy inside and crispy outside, these delectable chicken wings were fried perfectly with the right timing after marinating them using authentic premium Vietnamese fish sauce.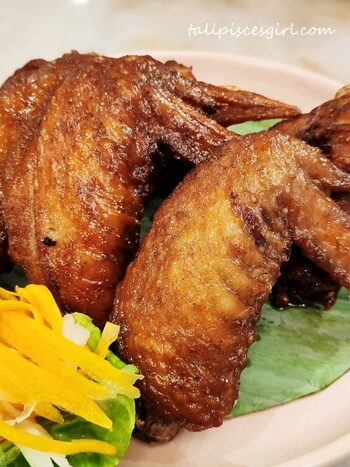 Nguyen's Viet Rolls
Unlike in Malaysia, Vietnamese spring rolls (also known as Gỏi cuốn and fresh spring roll) looks way healthier. Large fresh prawns, rice vermicelli, vegetables and herbs are all wrapped neatly in a rice paper. A great start for your lunch or dinner. Pair it with their dipping sauce for extra oomph!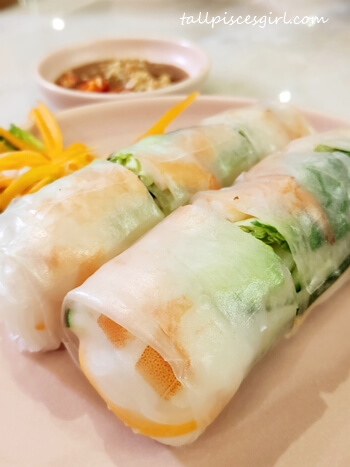 Nguyen's Summer Rolls
The crispy rendition of Vietnamese rolls is this Nguyen's Summer Rolls. Deep fried in a controlled temperature until golden brown, the sound produced when I bite onto it is music to my ears. Indulge in the yumminess of flavorful minced chicken and vegetables wrapped inside.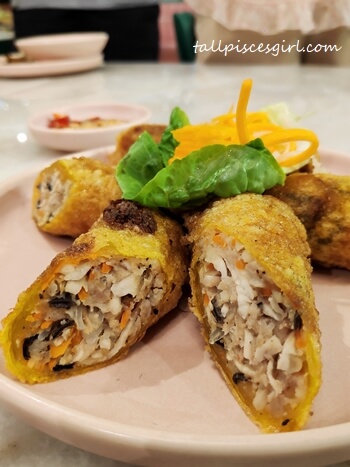 Nguyen's Speciality Traditional Vietnamese Coffee
No Vietnamese meal is complete without their signature Vietnamese Coffee. A sip of the coffee brings me memories of my visit to Hanoi. I prefer my Vietnamese coffee to be hot for a stronger taste. Yum!
Nguyen's 163 Retail Park Full Menu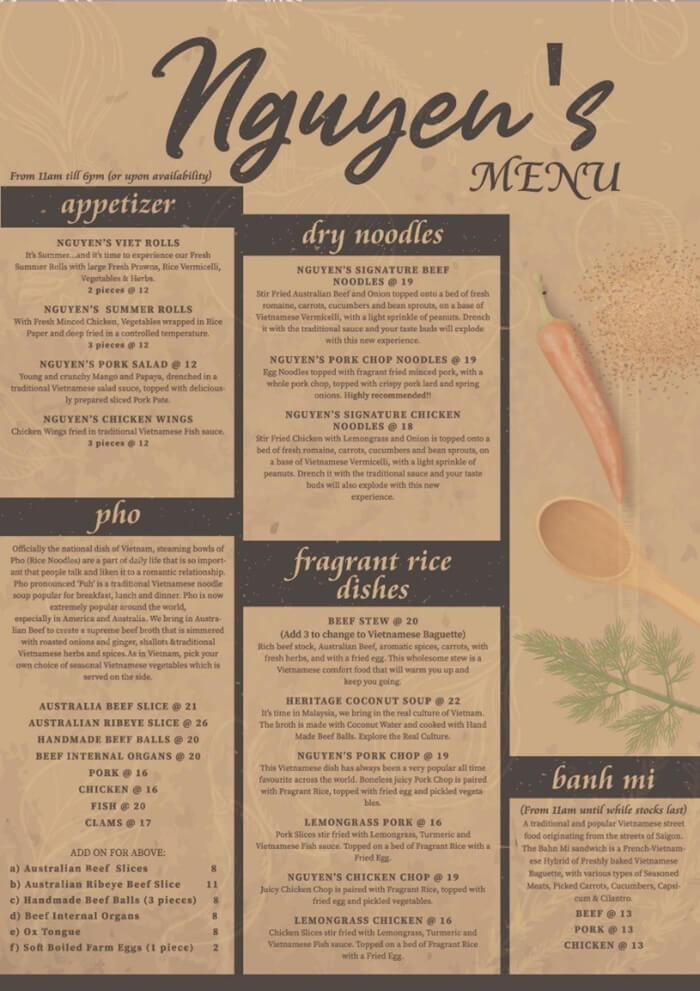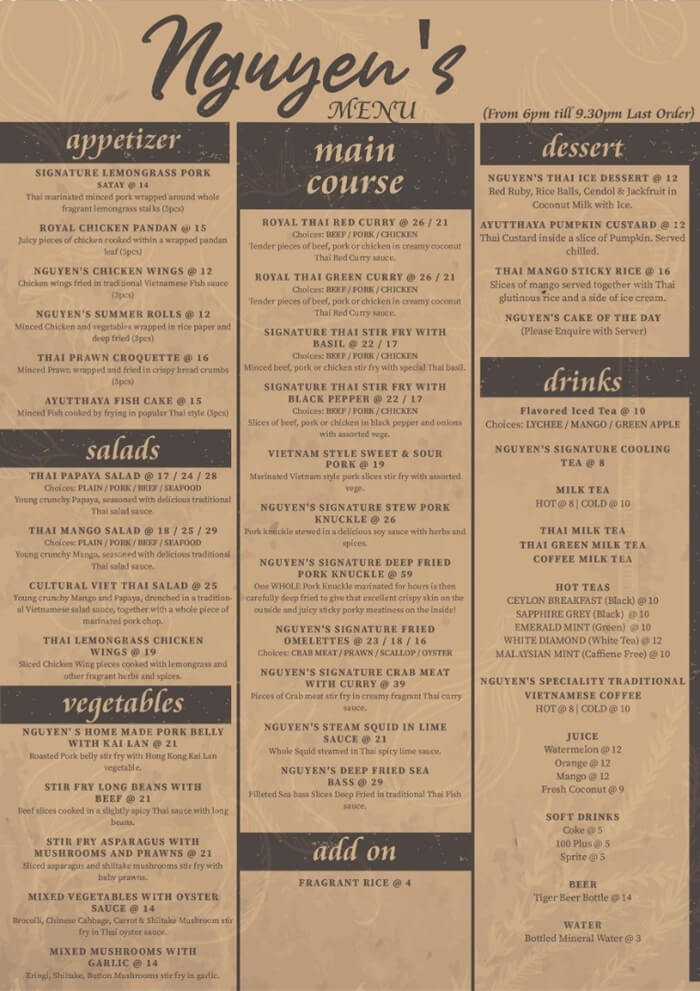 Address
:
Nguyen's Vietnamese Restaurant
1F-15, 163 Retail Park, 50480 Kuala Lumpur
Tel
: 03-64123750
Opening Hours
: Daily 11am – 10pm
Facebook Page
:
https://www.facebook.com/nguyenskiara163