Any man can be a father, but not a dad. For me, a dad is the HERO who protects and provides for his family. I want to give all I have to my dad to reward him for his hard work. Let's start by celebrating the Hero in our lives with this specially curated Father's Day Menu by Chef Gary Chang at
Champignons at Oasis
, Ara Damansara. Chef Gary is a prestigious chef who has bagged a total of 11 awards during Malaysia International Gastronomy Festival (
MIGF 2018
).
Champignons at Oasis Father's Day 2020 Set Menu
The key highlight of Champignons at Oasis Father's Day 2020 Set Menu is their Mixed Grilled Platter that is sure to please your taste buds.
Mixed Grilled Platter
Spanish Pork Ribs with Smoked BBQ Sauce Grilled Lamb Chop with Arabic Spice Grilled Tiger Prawn with Lemon and Garlic Butter (6pcs) Rosemary Marinated Chicken Chop Grilled Homemade Pork Sausages Norwegian Salmon Fillet with Wild Garlic Pesto White Wine Black Mussels Mariniere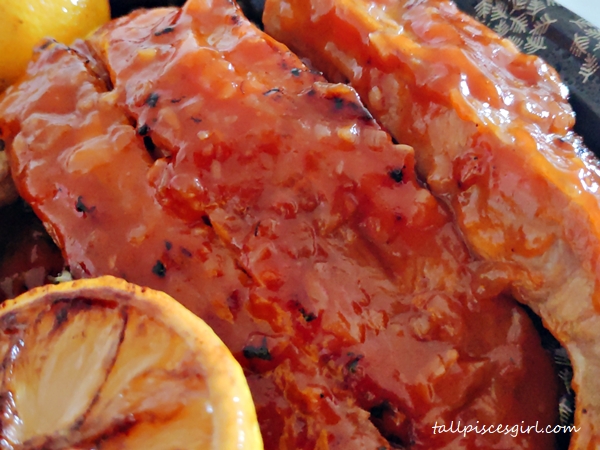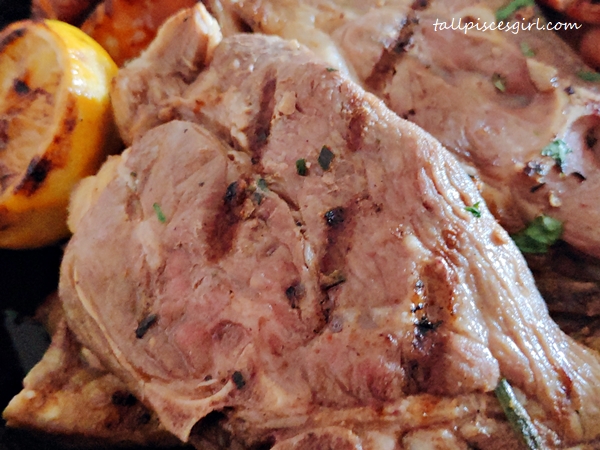 Sample 7 delicious types of grilled meat presented in a big platter. Indulge in their signature Spanish Pork Ribs, classic Grilled Lamb Chops, flavorful Rosemary Marinated Chicken Chop, juicy Grilled Homemade Pork Sausages, well-seasoned Grilled Tiger Prawn and many more delectable fine dishes. The menu says it's for 4-6 pax but personally, I feel that it can feed a minimum of 6 pax. The portion was really generous!
Side Dishes
Wild Mushroom Soup 800m1
Caesar Salad with Streaky Bacon, Parmesan Cheese and Croutons
Baked Eggplant with Tomato Sauce and Parmesan Cheese
Roasted Root Vegetable with Honey Mustard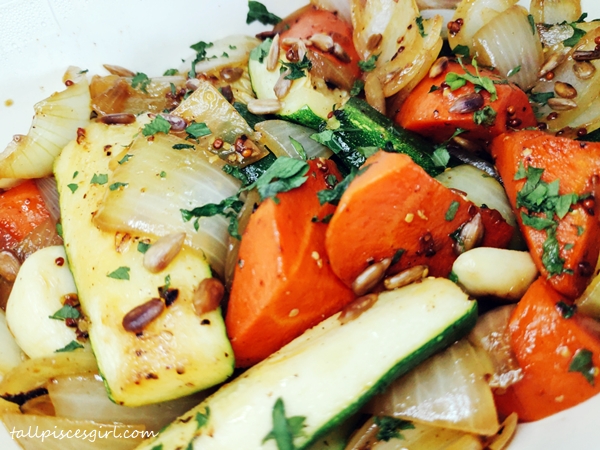 Spaghetti Aglio Olio, Carbonara or Tomato Sauce
Apart from the main dishes, the starters were also superb! Everyone in my family praised how delicious the wild mushroom soup was. I also particularly liked the delightfully appetizing Baked Eggplant and perfectly executed Roasted Root Vegetable with Honey Mustard. The taste of vegetables goes very well with each other. Spaghetti Aglio Olio was also prepared al dente.
Condiments
Baked Garlic Bread Loaf Dijon Mustard. BBQ Sauce, Thyme Sauce
COMPLIMENTARY!
Assorted Sliced Cake (4pcs) or Upgrade to Santa Lucia Cabernet Sauvignon, Chilean, 2019 @ RM60 Gift RM50 Cash Voucher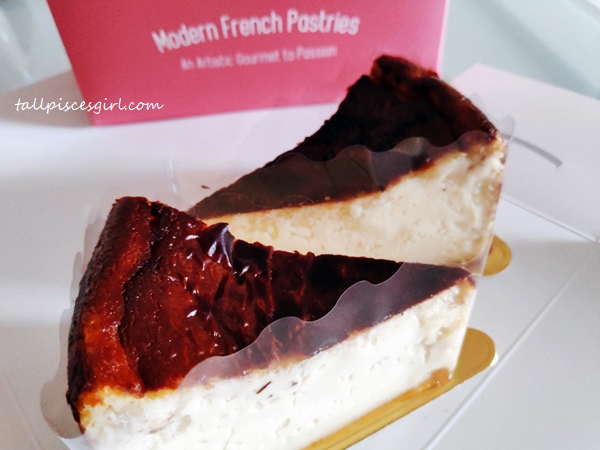 Who doesn't like free stuff? NOT ME! Yay!! We got to enjoy complimentary cakes (2 rainbow cakes and 2 burnt cheesecakes) from The Champignons Cake Shop to celebrate Father's Day. Your dad deserves a sweet treat on this special day, don't you agree?
Add On (Optional)
Trio Cheese Baked Oyster with Tomato and Bacon (lpc) @ RM12 Grilled Baby Octopus with Red Pepper, Herbs and Lemon @ RM48 Whole Baked Boston Lobster Termidor @ RM168 Australian Beef Skewers with Black Pepper and Mushroom (l skewer) @ RM15 Grilled Homemade Pork Sausage (6pcs) @ RM72
This value-for-money Champignons at Oasis Father's Day 2020 Set Menu is priced at only RM398. Pre-order starts from 6th June onwards and this special promo is valid from 13-21 June. Whatsapp them to make your order today at
https://bit.ly/2VPTdvQ
.
Address
:
Champignons at Oasis, Ara Damansara
B-G-02, Oasis Square, Ara Damansara, 47301 Petaling Jaya
Tel
: 03-7832 2629
Opening Hours
: Monday – Friday: 11 am – 3 pm; 6 pm – 10 pm Saturday – Sunday: 10 am – 10 pm
Facebook Page
:
https://www.facebook.com/ChampignonsOasis/