Moët Hennessy Diageo (MHD) Malaysia recently celebrated the culmination of Hennessy Renewal of Hope campaign in conjunction with the brand's Chinese New Year celebrations. Held at Plaza Arkadia in Desa Parkcity, the campaign finale was auspiciously held on Chap Goh Mei, the 15th day of the Lunar New Year, typically associated with the end of the festive celebrations.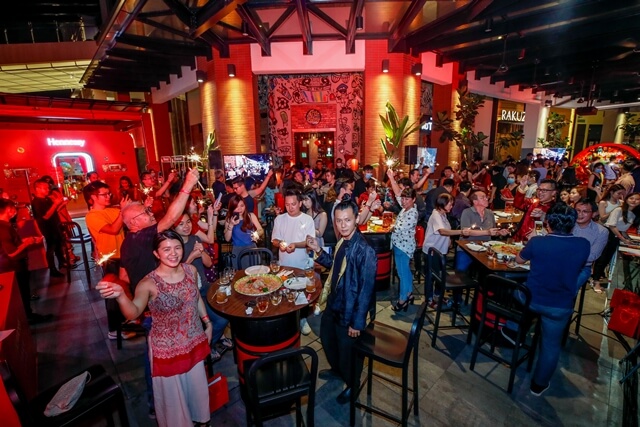 Hennessy Renewal of Hope CNY Campaign Finale
The campaign finale saw the world's best-selling cognac brand giving out kam (mandarin oranges) to members of the public, each for a donation of RM1, with which they could make a "wish" across any of eight categories – health, wealth, relationships, career, self, business, home and travel – in hopes that they would be granted.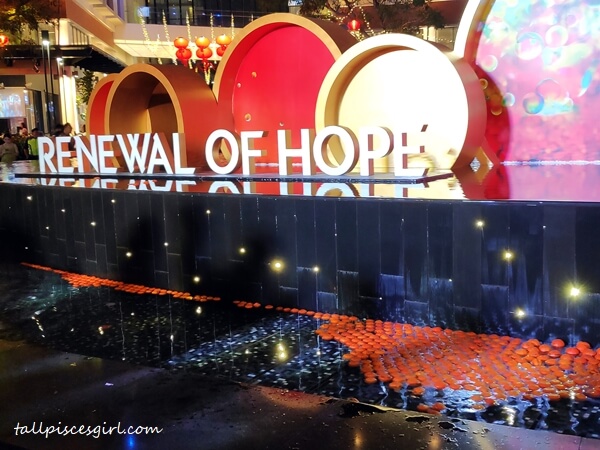 As the festivities drew to a close, Hennessy rewarded 8 lucky participants with a prize from each category. The prizes included a Eu Yan Sang voucher (health), jewellery / a voucher from Poh Kong jewelers (wealth), a dining voucher (relationships), admission into a career-building seminar (career), a clothing voucher (self), cash (business), an IKEA voucher (home) and a holiday package (travel).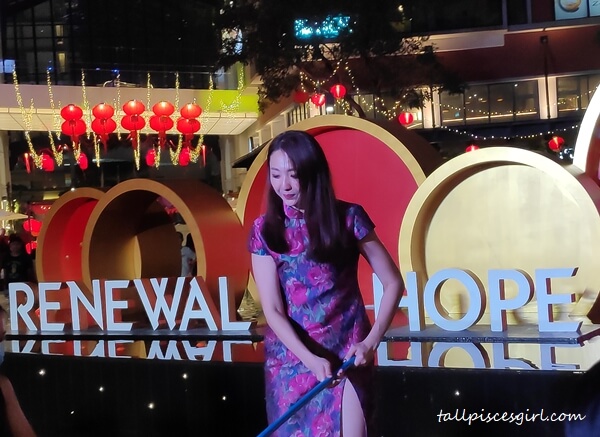 Lending a symbolic touch, the prizes were worth RM38,888 in total, which considered a prosperous number for the Chinese.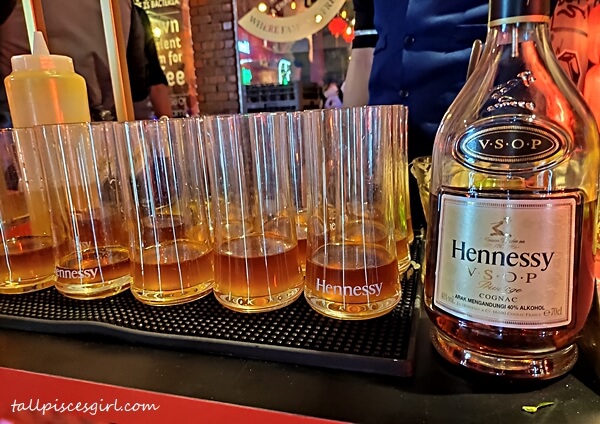 The initiative takes a twist on the traditional Chap Goh Mei practice where young single women would write their names and contact details on mandarin oranges and toss them into the river, hoping that eligible men would eventually pick them and make contact.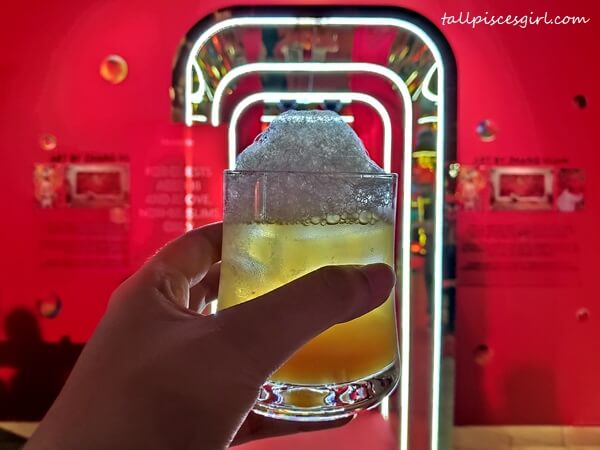 Taking on a more noble and benevolent approach, Hennessy will channel all donations received in exchange for the kam to the Lost Food Project, Malaysia's leading food bank towards their efforts in rescuing nutritious surplus food that would otherwise end up in a landfill, and redistributing this food to those who need it most. Meanwhile, the used oranges themselves will be given to GroundControl to promote sustainable energy efforts.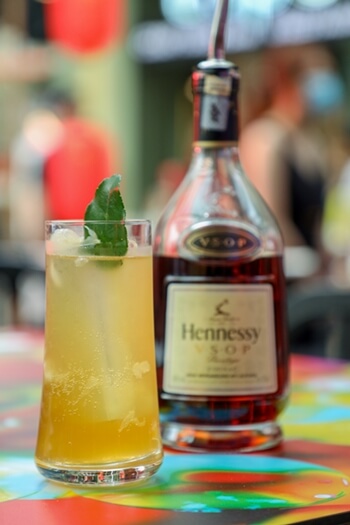 "This is one example of how Hennessy joyfully embraces the local cultures in the countries in which we operate and gives back to the local communities. In this regard, the Renewal of Hope campaign came as part of our commitment to our consumers who have made us the leading Cognac brand in the world, true to our deep heritage and rich tradition of pursuing passion, precision and perfection, which spans back more than 250 years. As we move forward into the New Year, our valued customers can be sure that we will continue to raise the bar, with so much more and greater times to look forward to in years to come," said Thomas Bouleuc, Managing Director of MHD Malaysia. The Renewal of Hope campaign was launched on 17 January to usher in Hennessy's Chinese New Year festivities in conjunction with the year of the rat, which marks the dawn of a new 12-year cycle in the Chinese zodiac calendar.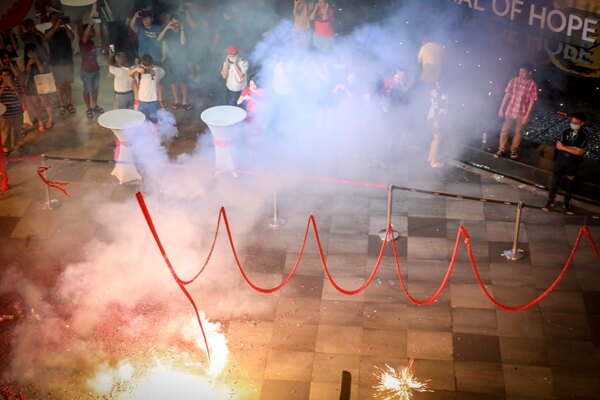 True to its theme, the campaign saw the collaboration between Hennessy and renowned Chinese artist, Zhang Huan, to honor the beauty of nature's perpetual cycles of renewal through distinctive artwork portraying the brand's eaux-de-vie as a metaphor for the New Year. Titled "Spheres of Hope", the artwork – which was featured throughout the campaign duration and on limited edition bottles specially designed for the festivities – took the form of a resonant dreamscape which exudes glittering radiance and a masterful interpretation of the infinite cycle of nature.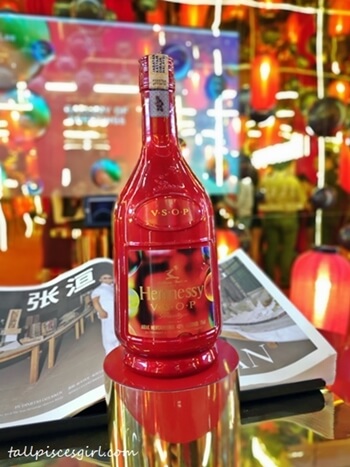 The artwork was also featured on a microsite specially developed by Hennessy for the festivities, where users could find out more about the ongoing events, create their own New Year greetings to share on social media with friends, and play games to collect kam points, with which users could redeem exclusive Hennessy bottles, free dinners and free drinks at participating restaurants and clubs.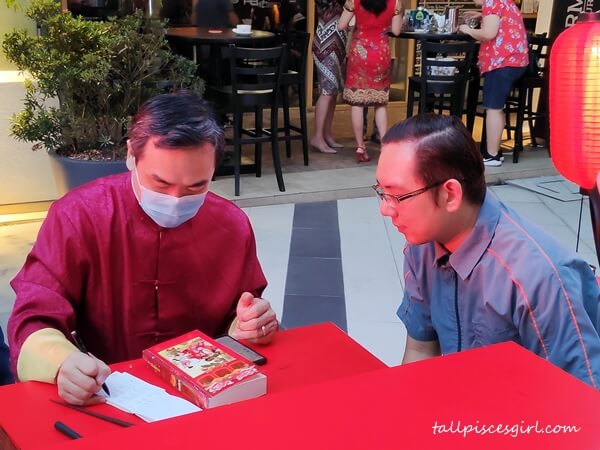 Hennessy also collaborated with renowned Malaysian landscape designer, Lim In Chong, popularly known as Inch, to create the Garden of Hope for Hennessy Renewal of Hope campaign. The tree installation, specially designed and built by Inch for Hennessy, is a realization of twelve trees, holding individual colored spheres inspired by shades of Zhang Huan's artwork.