The Visit Malaysia 2020 campaign is about to be elevated into greater heights quite literally with the upcoming Lounge In The Sky Malaysia attraction, making its premier in Asia for the FIRST time ever this November.
Lounge In The Sky Malaysia
The private launch event of Lounge In The Sky Malaysia was attended by celebrities such as National gymnast Farah Ann and members of the media.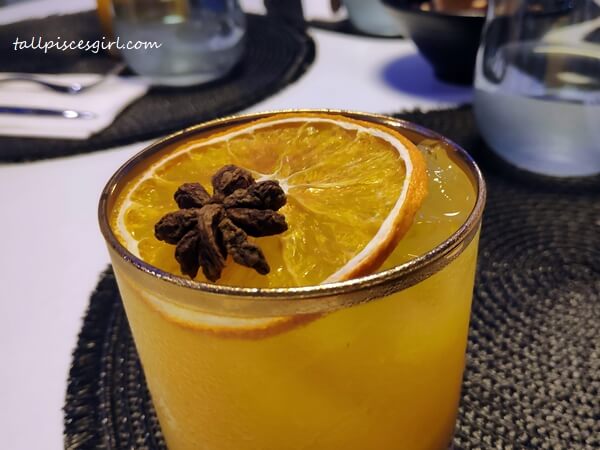 You can watch a video of my experience here, I was pretty nervous at first, but glad I managed to overcome it: This unique experience uses a crane to hoist guests, platform and waiting staff 150 feet off into the air, giving them an amazing bird's eye view of Kuala Lumpur whilst enjoying an exclusive Canapes platter served by Chef Steve Ariffin and exclusive mocktails prepared in the air by Osmund Bernard, winner of World Class Bartender 2016.
During the grand launch, we got to admire the amazing cityscape of Kuala Lumpur while being serenaded 'live' by local singer and songwriter Poova Plachciak.
The Lounge In The Sky creates special moments and experiences by bringing you up in the sky, like never before. This unique 45 minutes experience is truly a memorable one for me, definitely a must-try!
Originating from Belgium, the attraction will be placed at
Elements Kuala Lumpur, TREC
, Jalan Tun Razak and is the latest addition to an inventory of unique dining experiences under TwoSpicy Entertainment (known for its Dinner In The Sky, Plane In The City & Whimsy) in partnership with Elements Kuala Lumpur.
Lounge In The Sky's distinctive features revolve around the interesting design of its platform, which allows private dining for groups up to four pax, a large hosting capacity of up to 32 pax per session, and an add-on stage feature, which will allow live performances, presentations and events to take place, just like one would in an event space.
"We are excited to offer this amazing and memorable experience. It's also a unique and fantastic event space for corporate and large groups who want to create fun memories." said the CEO of Elements Mr Balraj Singh Pannu. "We are especially excited to time the launching of this amazing attraction with the Visit Malaysia 2020 campaign. Our location being in the heart of Kuala Lumpur and the amazing view of the KLCC Twin Towers is sure to make this a hit amongst domestic and international tourists" said Arvin Randahwa, CEO of 2Spicy Entertainment.
Lounge In The Sky observes its safety measures to an utmost level. While seated guests will wear safety belts, standing presenter and crew are secured by safety harnesses all the time during the flight. A safety supervisor will brief patrons about all the safety regulations prior to the flight and will be in constant communication with crane operator and ground crew for a smooth flight. The experience has been certified by TÜV SÜD, the German organization that validates the safety of products of all kinds to protect humans and the environment against hazards. Ticket sales are now open and are priced at only RM 199 per pax for the Economy Class, RM 299 per pax for the Business Class, and RM 499 per pax for the First Class. Operating every Tuesdays to Sundays (Closed on Mondays):
4 sessions every Sunday, Tuesday to Thursday (6:00pm | 7:15pm | 8:30pm | 9:45pm)
6 sessions every Friday & Saturday (6:00pm | 7:15pm | 8:30pm | 9:45pm |11:00pm | 12:15am)
Lounge In The Sky also provides customization for private events and celebrations, and special corporate arrangements. Call 03-2282 6413 for tickets, packages and further information.