Do you know that the manufacturer of popular snack brands such as Wise Cottage Fries and TASTO is a large group in Thailand which also owns Big C? BJC Foods (Malaysia) Sdn. Bhd. (
BJC Foods
), a subsidiary of Berli Jucker Public Company Limited of Thailand has recently launched three new exciting and exotic Asian flavors under TASTO Potato Chips and DOZO, the No. 1 Crispy Rice Crackers brand in Thailand. The company believes this move will delight the taste buds of local snack food consumers and take the Malaysian market by storm.
New TASTO Potato Chips
TASTO Potato Chips is gearing itself to target the young (and young at heart) ones who love fun, challenging and adventurous experience. Thus, the exciting new flavors released by the company features something which is different from the rest to trigger the sense of adventure – exotic tastes from 3 popular delicacies in Asia which are a favorite among Malaysians. They are the 3 Flavours Fish (Ikan Masak Tiga Rasa), Curry Crab (Kari Ketam) and Seaweed with Korean Sauce (Rumpai Laut dengan Sos Korea).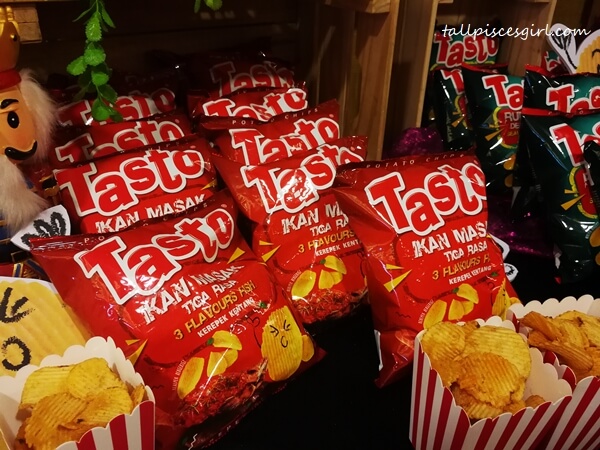 The TASTO 3 Flavours Fish is based on a delicious, mouthwatering local delicacy known as "Ikan Masak Tiga Rasa". It is a very common dish available in almost any Malay cuisine restaurant in Malaysia. BJC has carefully combined the three tastes that formed this dish – Sweet, Sour and Spicy to ensure a balanced and unique taste to delight snack food fans.
The TASTO Curry Crab flavored potato chips is inspired by popular Singaporean dish which is also loved by Malaysians. Curry crab lovers now can have the opportunity to tantalize their taste buds with the same great taste of delicious crab meat enveloped in mouth-watering dry curry, all in a pack of potato chips! It's bursting with flavors with every bite you take!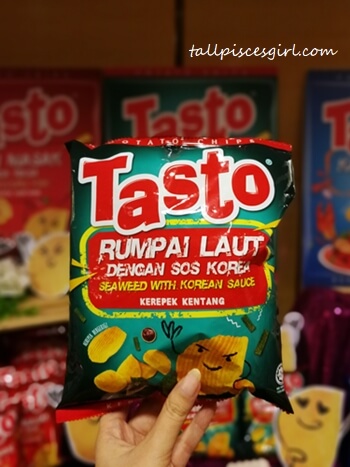 As the Korean culture a.k.a. Hallyu wave led by the K-Pop phenomenon is still going strong, the company is leveraging on this and introduces the scrumptious TASTO Seaweed with Korean Sauce to the new generation of consumers who fancy everything Korean. Experience TASTO's thinly sliced crispy potato chips with its V-shaped wave formation thanks to "V-Cut", the process that is designed to maximize delivery of the flavors and enhance the texture.
DOZO Rice Crackers
Apart from the TASTO potato chips, BJC's new crispy rice cracker, DOZO, is targeted for the active kids, as well as mums, who needs the energy to keep pace with their energetic young ones or to manage hectic household tasks.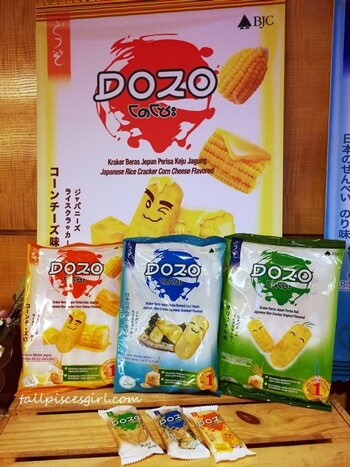 DOZO crispy rice cracker is made with superior quality Japanese rice and comes in 3 flavor options: Original, Corn Cheese and Japanese Seaweed.
These nutritious rice crackers are oven-baked to offer consumers a healthy snack that is convenient to be carried along and munched whenever an energy boost is needed or to comfort a growling stomach.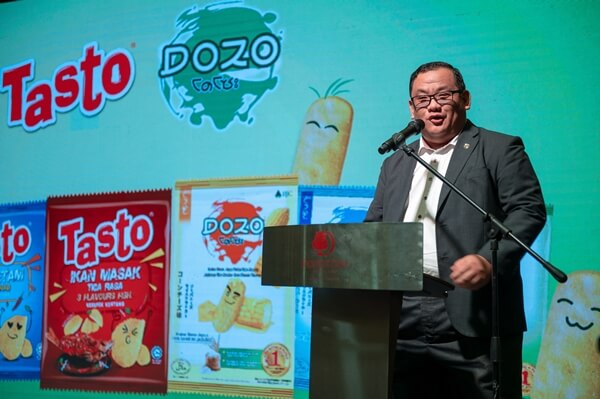 "We are very excited to offer three new exotic flavors for our TASTO potato chips, as well as introducing the new DOZO rice-crackers to our Malaysian consumers. Introducing the new exotic Asian and local flavors is a bold step for us in an industry where most snack food manufacturers take the safe path by offering traditional flavors. However, I am confident that our consumers will find that the superior quality and delicious taste of the products to be extremely refreshing and tantalizing. I am also very positive that our new DOZO rice crackers will be a big hit among the consumers who are constantly on the go and are always seeking healthier ways to maintain their energy level", said BJC Foods managing director, Phillip Leong. TASTO's new flavors potato chips are now available at all retail outlets and convenience stores nationwide, while the DOZO rice crackers are made available at selected outlets.