Taiwan has been long known for their high quality, advanced technology, equipment, professionalism and affordable pricing in medical care. Compared to Europe and the US, the cost of medical treatment in Taiwan is only 1/5! In order to drive more awareness regarding this, the Taiwan Ministry of Health and Welfare has appointed TAITRA to work with Chang Gung Memorial Hospital in Taiwan to organize a Taiwan Healthcare Tech Introduction and Patient Sharing session at Pullman KLCC last week. Aside from sharing the latest breakthroughs and techniques in medical technologies, Malaysian patients who have received treatment in Taiwan also shared their feedback and experience.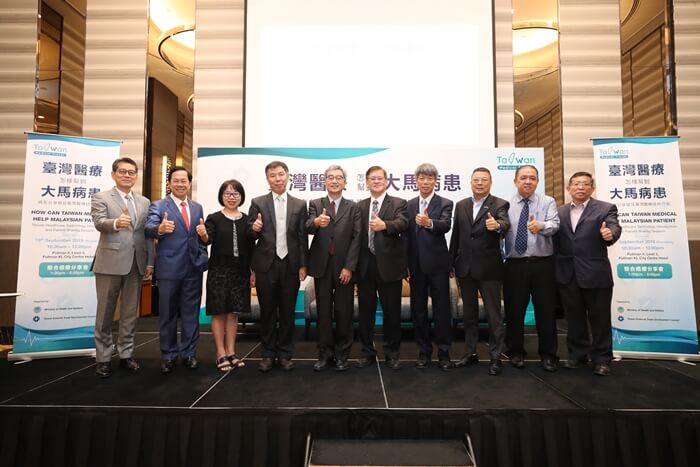 Taiwan Medical Professionals Shine Light of Hope to Malaysian Patients
Chang Gung Memorial Hospital is Taiwan's largest medical organization with 9 acute care hospital around Taiwan. They have brought in 4 specialists from different branches for this sharing session to explain in detail the treatments available in Taiwan, the entire treatment process as well as the results of said treatment. The specialists are:
Prof. Lu Sheng Nan, the Vice Dean of Chiayi Chang Gung Memorial Hospital
Prof. Liu Hui Ping, Dep. of Cardiothoracic surgery, CGMH, Linkou
Dr. Wang Chun Chieh, Vice Chief of Dep. of Proton and Radiation Therapy Center CGMH, Linkou
Dr. Huang Eng Yen, Chief of Dep. of Therapeutic Radiology and Oncology, CGMH, Kaohsiung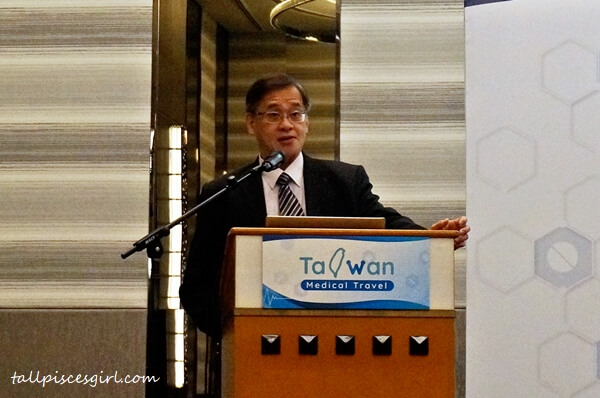 The Taiwan medical industry is equipped with the latest medical innovations, equipment, technologies and has exceptional medical professionals who are able to provide high quality medical care and services. There are currently 13 Joint Commission International (JCI) accredited hospitals across Taiwan. According to Ministry of Health and Welfare in Taiwan, there are more than 420,000 overseas patients who have received treatment in Taiwan in 2018 with Malaysians accounting for 20,000 patients. It is clear that Taiwan medical treatment has gained the trust of international patients around the world.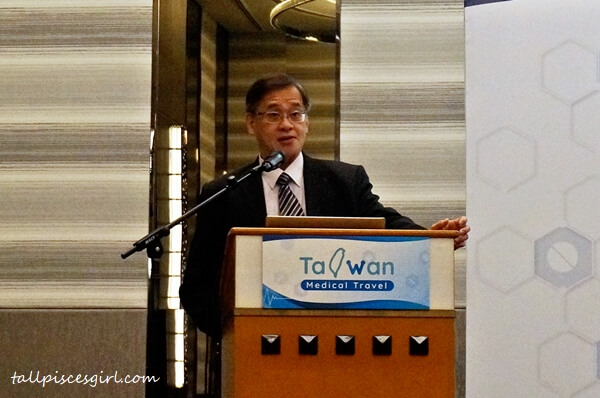 Data from Chang Gung Memorial Hospital shows that the number of Malaysians seeking treatment in the hospital has been steadily increasing. Recently, there has been an increase in the number of cancer patients after Southeast Asia's first proton treatment center was established.
Madam Huang from Kuala Lumpur (60-year-old)
Madam Huang was suffering from brain cancer and received brain surgery in 2018 but the cancer had metastasized to her lung in 2019. She flew to Taiwan's Linkou Chang Gung Hospital for her integrated cancer treatment by lung tumour expert, Dr. Wang Chun Chieh from the hospital's Proton and Radiation Therapy Center. After a series of photon and proton therapy, her condition improved and she has since returned to Malaysia.
Mr. Cai from Johor
Mr. Cai was also one of those who benefited from Taiwan medical treatment. He went to Chiayi Chang Gung Memorial Hospital for trigeminal neuralgia. The neurosurgical team used CT and MRI navigation to accurately locate the problematic spot before using radiofrequency thermocoagulation to treat the target area. This non-invasive treatment took only 3 days to complete. Chang Gung Memorial Hospital has the technology and expertise that made high success rate possible. Among the treatment and surgery they provide are:
Lymphedema treatment
Liver transplantation
Cord blood transplantation
Peripheral nerve microsurgery
Orthognathic surgery
Full mouth implant reconstruction
Advanced scoliosis surgery
Da Vinci Surgical System
Proton therapy
Immunotherapy
…and more
So even if your doctor has given up on you, don't give up on yourself. There's still hope. You can get a second opinion from Chang Gung Memorial Hospital. These testimonials have proved that Taiwan's integrated treatment is effective in helping patients to win the battle against the disease.
The Procedure
:
Define your needs
Contact the hospital in Taiwan
Hospital assessment
Medical visa application by Taiwanese hospital
Visit Taiwan for treatment
Discharge / Post treatment monitoring
Plans are in the pipeline to introduce Taiwan's medical information system, medical equipment and medications to Malaysian public and private hospitals to promote a greater level of professional exchange. Companies in the health industry are welcome to enquire about cooperation and investment opportunities in Taiwan. Should you require more information, don't hesitate to contact the Taiwan Trade Centre in Kuala Lumpur.
Taiwan Trade Centre, Kuala Lumpur
Email
:
kl@taitra.org.tw
Tel
: +60-3-2031 2388
Fax
: +60-3-2034 1388