Residents in the greater Subang and Petaling Jaya area have reason to celebrate as The BAR°N has opened up on the Ground Floor of Sunway Pyramid, with its unique ambience while serving up a refreshingly distinct experience for diners with signature offerings which include tapas, flame-grilled delectable and an extensive selection of wine.
Having already established a famously large following with its outlets in Penang, Mont Kiara, Ara Damansara and Kuala Lumpur, The BAR°N at Sunway Pyramid is set to be one of the ultimate destinations for food lovers in the Klang Valley.
The BAR°N's unique offering is complemented by its seductive ambience and surroundings which are modern and chic. It is perfect for diners and discerning social bugs who simply enjoy stunning flavors, unique dishes and tantalizing beverages, at reasonable prices.
Grand Launch of The BARN Sunway Pyramid
The BARN Sunway Pyramid was launched in a rather unorthodox manner – by Barny the Camel, a special guest traversing the Pyramids of Egypt before making a stop at the Pyramids of Sunway.
Ms. Candice Lee, one of The BAR°N's founders, expressed, "We're so glad to formalize the growth of The BAR°N with today's launch of our outlet right here in Sunway Pyramid. Indeed, our success through the years is due in part to the constant support of our guests, who have been our inspiration throughout the years, for which we are truly grateful."
In conjunction with the launch in Sunway Pyramid, The BAR°N has created a special cocktail in celebration of Barny the Camel. Aptly named "The Hump", this beverage will be served at the Sunway Pyramid outlet for this month with proceeds going to the A'Famosa Animal Safari Park in Malacca.
Some of the food offerings in The BAR°N Sunway Pyramid's menu: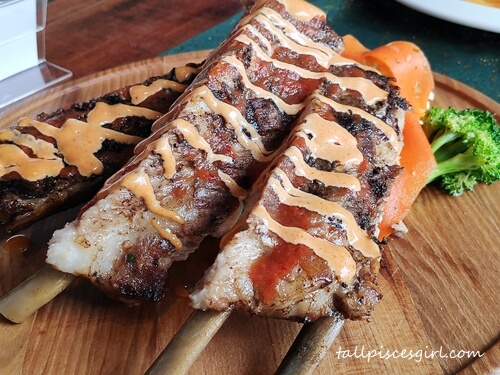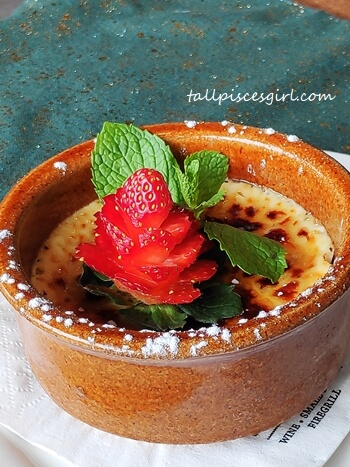 Address
:
The Barn Sunway Pyramid
OB.K2, OB.K3 & OB.K3C, Oasis Boulevard, Sunway Pyramid Shopping Mall, Sunway City, 47500 Subang Jaya, Selangor
Tel
: 03-5612 9066
Opening hours
: Daily 11 am – 12 am
Facebook Page
:
http://www.thebarn.com.my
E-mail Ms. Anna Tatarnikova, The BAR°N's Restaurant General Manager
:
anna@thebarn.com.my