When attending a funeral or you have heard that someone you know had passed, then the first thing that will surely pop in your mind is to look for a condolence wreath. It can be a good gesture for you to send flowers to show sympathy to the family. On the other hand, with lots of flowers that you can choose from, for sure it would be hard for you to decide which one to have for a condolence wreath. It is important that you have an idea about funeral flowers to know what is appropriate to use.
Guide to Choosing the Right Condolence Wreath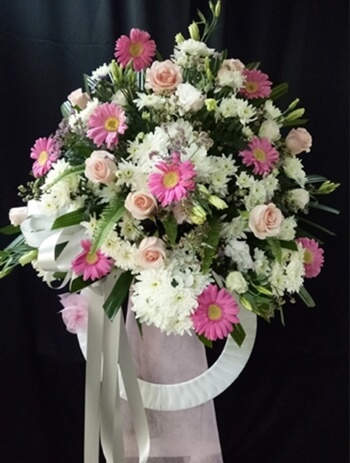 It is easier for you to choose funeral sympathy flowers if you understand what it means. Funeral flowers are not the same as sympathy flowers because the latter is normally sent to the bereaved family after they have announced a loved one had passed away. Sympathy flowers are usually simple and in white color. It should not be that vibrant and comes with a sympathy card. You can let the florist have it delivered or if you still have the time, it would be more meaningful if you'll give it personally to the family.
On the other hand, condolence flowers are delivered to where the burial ceremony is held. It is not presented in a usual arrangement. You can send a condolence wreath in the burial place that will serve as a decoration to provide a peaceful and cozy atmosphere. Condolence wreaths are available in different sizes where you can also make use of different types of flowers. It is expected that wreaths are more expensive compared to other arrangements and usually serve as a tribute to the bereaved family.
It can be difficult for you to decide what condolence wreath to send. You can consider the preference of the deceased when choosing the type of flowers and the colors for the wreath to avoid mistakes. You can write a short note to express your condolences. If ever that you cannot attend the funeral maybe because you have important things to do or you are far from the burial place, then you can simply call a florist online. Besides, you can already check the options you have by visiting their website where you can easily compare the arrangements and the cost. Make sure that you choose a trusted florist in order to have the guarantee that the condolence wreath will be delivered.