I've said this before and I'm gonna say it all over again! It's my favorite month of the year because it's Christmas! And I love the thought of buying gifts for others because we will think of them and gift them stuffs that we think they will like. Imagine the smile on their faces when they open it!
Alibaba 12.12 Sale is Here!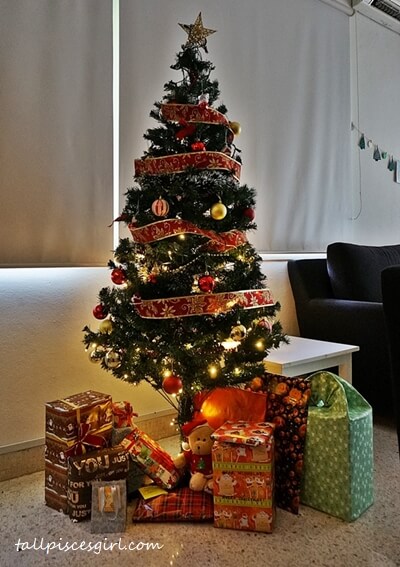 The season of gift-giving are in full swing this year as I will be joining Clumsy Boy's colleagues for Secret Santa! In conjunction with Alibaba 12.12 Year-End Sale 2018, there's RMB10 billion worth of cash vouchers, promo codes, and discounts up for grab exclusively on Taobao and Tmall platforms from 8th – 12th December 2018. We were given a budget of RM 50 per person. Of course I can buy gifts anywhere with that amount of money, but in order to buy more for less, I'm gonna shop at Taobao!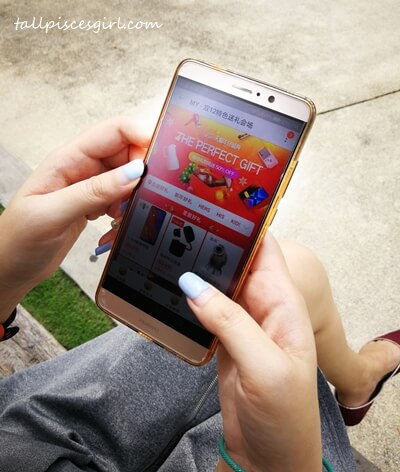 I think it's very thoughtful of them to have a dedicated gifting page on Alibaba flagship marketplaces. This page features curated products for different individual needs and occasions such as 'For Christmas', 'For New Year', 'For Him', 'For Her', 'For Family', and 'For Pet'. Super helpful for gift inspirations because I have just started to plan for this and I have no idea what to get yet.
"12.12 Year-End Sale" will be the second biggest 24-hour sale after 11.11 sale. This time, Alibaba wants to add in more fun elements by gamifying Taobao platform with an interactive e-commerce retail gamification known as "12.12 Year-End Sale 2018 Treasure Hunt". This is the chance for us to unlock unique promo codes to enjoy RMB200 OFF with minimum spending of RMB999 on 12th December! Get clues to unlock these unique promo codes on Taobao and Taobao's Facebook Page on 8th and 9th December 2018 at 10am, and 12th December 2018 at 12pm.
I've done some homework and here's a brief summary of what to expect from Tmall Signature Store, and Alibaba's flagship marketplaces which includes Tmall and Taobao websites, Mobile Taobao and Taobao Lite apps from 8th – 12th December 2018:
Promotions on Tmall Signature Store
Exclusive 12.12 Offer: Up to 50% off on selected items during the first hour of 12th December 2018
Free Shipping Deals: Shoppers in Malaysia get to enjoy Free Shipping of more than 4,000 items when we purchase on 12th December 2018!!
RMB100 off Promo Code: Receive RMB100 off (min. spending RMB500) when you key in promo code: TS100 during checkout on 12th December 2018
Irresistible Daily Deals: Redeem up to 50% off discount vouchers to be used  on 12th December 2018. These discount vouchers are worth RMB150 (min. spending of RMB799), RMB100 (min. spending of RMB199) and RMB80 (min. spending of RMB499) respectively and will be available at these timing for redemption:

8th – 11th December: 12am, 10am
12th December: 12am, 10am, 8pm
Promotions on Alibaba's flagship marketplaces: Taobao and Tmall websites, Mobile Taobao and Taobao Lite apps
Special Offer for New Users: Receive RMB20 voucher and 0% transaction fees on your first purchase! Plus, get your hands on exclusive RMB2.99 free shipping products for your first purchase
0% Transaction Fee: Members of Mobile Taobao and Taobao Lite apps will receive 0% transaction fee for checkout(s) made on 12th December 2018 (first come first serve basis) via online banking, credit card and debit card
Shop Coupons on Taobao: Make your purchases from Taobao Stores and immediately enjoy RMB20 off for every purchase of RMB200 on 12th December 2018
Shop Coupons on Tmall: Redeem shop coupons of RMB30 off (applicable for every purchase of RMB300) from 8th – 12th December 2018 to be used during checkout on 12th December 2018 on Tmall Stores.
So here's my selection of gift ideas and I'll share it with you, because sharing is caring! The first 2 items are unisex so you can buy in advance and give it to anyone later! 😉 Click on the product name for link.
Yoobao 10000mAh Powerbank (this is super cute!!)
Double Layer Drinking Glass
Acrylic Makeup Organizer
Do visit Tmall and Taobao websites, or download Mobile Taobao and Taobao Lite apps to enjoy all these irresistible savings! Don't miss this Alibaba 1212 and Taobao 1212 sales and start adding items into your cart now. Happy Shopping, everyone!