I'm quite shocked to know the fact that only 20% of visible skin aging is caused by natural aging process. What?! This means 80% of it is due to other factors like free radicals caused by UV rays, car exhaust, pollution, smog, diet, smoking, stress, and lack of sleep. Constant exposure of all these can speed up aging process, causing premature skin aging. But how can we avoid this? We can't stay at home all the time, right? That's very true! Realizing this, Mary Kay has spent years of research on the latest ingredient innovations and knowledge on skin aging.
Mary Kay TimeWise Miracle Set 3D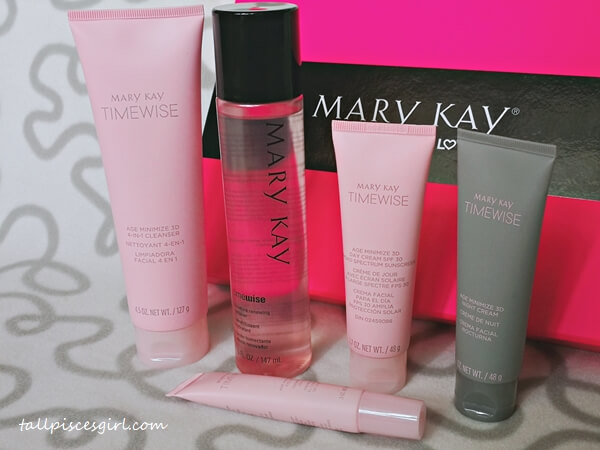 The result of this skin science research that involves more than 200 consumer, clinical and safety studies, and over 150 formulas and ingredients is Mary Kay TimeWise Miracle Set 3D range. How this breakthrough three-dimensional approach to skin aging helps us defy the look of aging:
DEFENDS against age-accelerating free radicals by providing powerful antioxidant protection to our skin
DELAYS premature aging by protecting against harmful UVA/UVB rays and the exclusive, patent-pending Age Minimize 3D Complex
DELIVERS visible improvement of aging signs in 4 weeks and more results in the long run
Age Minimize 3D Complex
Each product features the exclusive Age Minimize 3D Complex which contains 3 innovative ingredients to help neutralize free radicals on skin:
Encapsulated Resveratrol for triple antioxidant benefits, helps promote even-looking skin tone and encourage production of skin's natural collagen
Vitamin B3 is a well-known brightening superpower that also works as an antioxidant
Age-defying peptide encourage production of skin's natural collagen and elastin for a younger and more youthful outlook
Skincare regime with Mary Kay TimeWise Miracle Set 3D
There are only 4 simple steps that you need to follow day and night. Each step is devised to work together in harmony to give you the building blocks to achieve firmer, younger looking skin. TimeWise Miracle Set 3D is available in
two formulas
: normal-to-dry and combination-to-oily.
Step 1: TimeWise Age Minimize 3D 4-in-1 Cleanser (Normal to dry)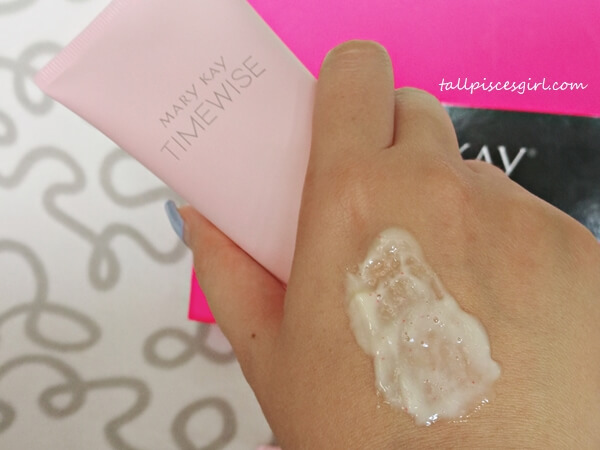 This creamy textured multi-action cleanser removes complexion-dulling impurities while gently exfoliating away dead skin cells with tiny beads. My skin feels clean and brighter without stripping off natural oil. Price: RM 115
Step 2: TimeWise Moisture Renewing Softener (Dry to oily)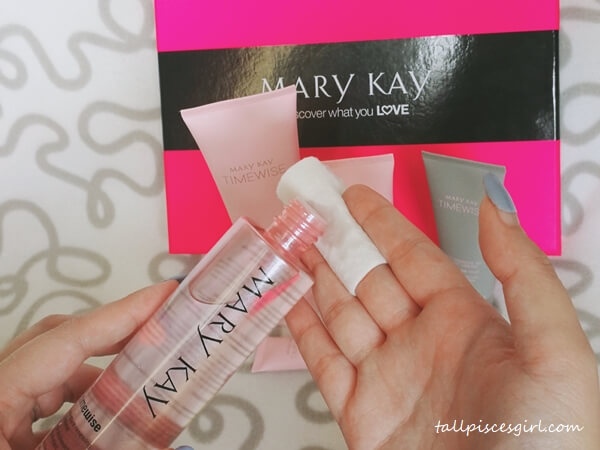 This alcohol-free softener pampered my skin by infusing it with moisture, the key ingredient to younger looking skin. My skin immediately feels soft as the softener helps minimize the appearance of pores and prepares my skin for the next step. Price: RM 93
Step 3: TimeWise Age Minimize 3D Day Cream SPF 30 (Normal to dry)
Skin moisture is very important to prevent premature aging. This is why people with dry skin ages faster compared to other skin types. TimeWise Age Minimize 3D Day Cream helps replenish moisture and provides complete UVA/UVB protection to delay visible signs of aging, even skin tone, and improve the look of fine lines and wrinkles. After using this quick-absorbing cream, my skin feels moist and supple for up to 12 hours without feeling oily or sticky. It feels like there's a waterproof film protecting my skin, hence the long lasting protection and moisture. Price: RM 139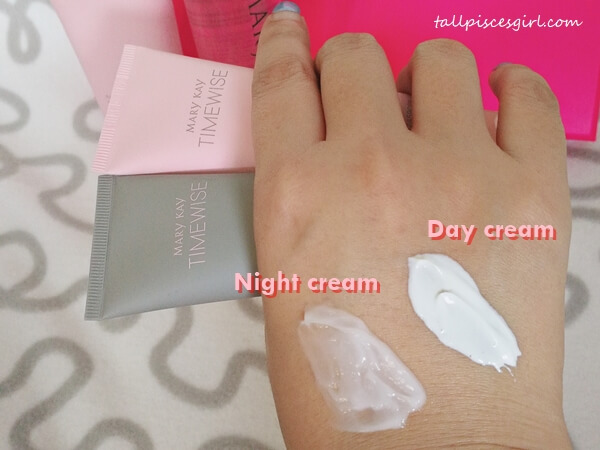 Step 3: TimeWise Age Minimize 3D Night Cream (Normal to dry)
For night regime, replace your moisturizer with TimeWise Age Minimize 3D Night Cream for better and quicker result. With a thicker consistency, it effectively replenish moisture for 12 hours and restore skin's natural glow and helps reduce expression lines and wrinkles while your skin rebuild its reserves. I love it because it is not greasy at all and I'm happy to see a more radiant skin when I woke up!
Step 4: TimeWise Age Minimize 3D Eye Cream (All skin type)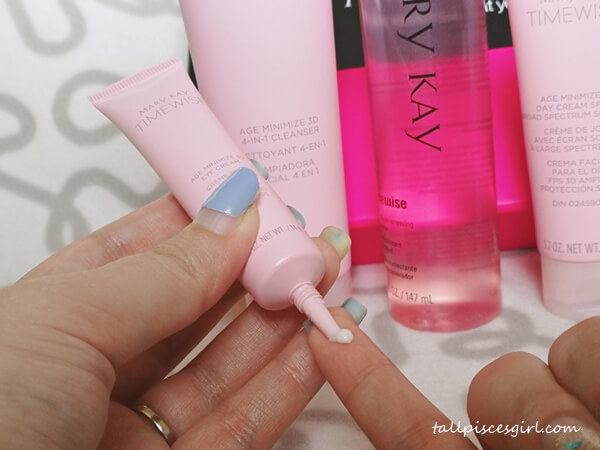 Lack of sleep is the biggest cause of panda eyes. While it's not easy to change your sleep behavior, perhaps it's easier to invest in an eye cream that helps improve the appearance of dark circles, undereye puffiness, wrinkles and fine lines. I do recommend this quick-absorbing eye cream as my undereyes immediately feels firmer and brightened almost instantly! Thanks to the fast absorption rate, I only need to wait for a minute or two before I can apply makeup. Price: RM 135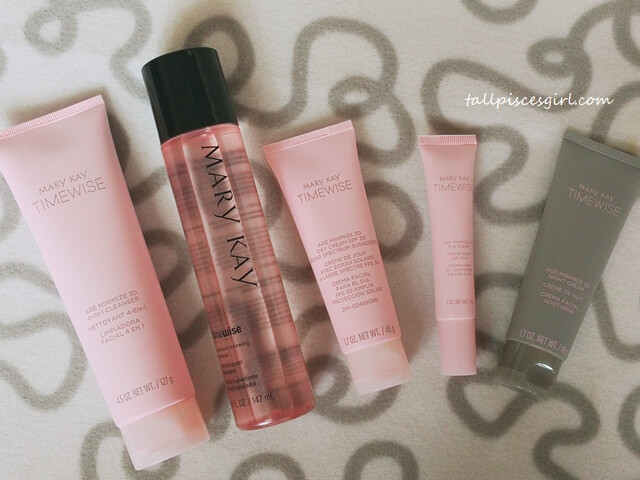 Do yourself a favor, younger looking skin is not far from you. It only takes 4 steps, twice a day. 8 out of 10 women who tried this already saw improvement in the overall quality of their skin and that their skin regained a more youthful look. To purchase Mary Kay TimeWise Miracle Set 3D products, call 03-7711 7500 or visit
www.marykay.com.my
to locate Mary Kay Independent Beauty Consultant near you. Visit their Facebook Page:
Mary Kay Malaysia
for latest updates on new product launch and more information on their current products.