So happy to know that Mary Kay has launched new makeup again! This means, I have new cosmetics to play with and share with you 🙂 By now, I guess you already knew that I'm a big fan of Mary Kay skincare and makeup products. Check out all my
Mary Kay reviews
.
Mary Kay At Play Matte Liquid Lip Color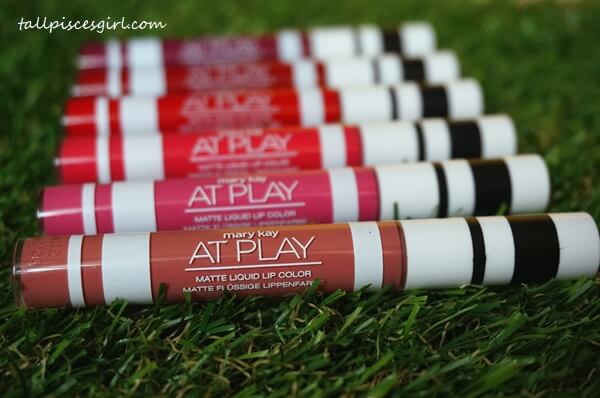 The new product that Mary Kay has recently launched is none other than Mary Kay At Play Matte Liquid Lip Color collection! With 6 different variety of in-trend shades, there's definitely one to suit your mood and occasion.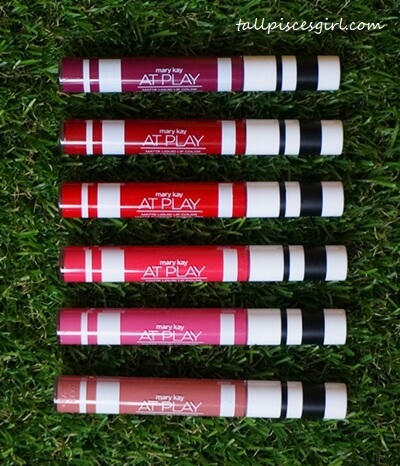 Taupe That
Taupe That is a beautiful nude colored lip gloss that has a hint of pink. I fell in love with this color as soon as I applied it. The best time to wear this color is on days when you want to emphasize on your eye makeup so your lip color won't fight for the attention.
Pink It Over
I'd call this color, the Barbie color because it's a flashy bright pink shade. The color doesn't look too bad on me though, I'd definitely put on Pink It Over for my girly outing!
Pink Shock
I thought I'd be shocked by the shade due to the name but phew… Pink Shock is actually a color that I don't mind wearing daily. The lip gloss is highly pigmented and the sweet pink color makes it perfect for a date!
Neon Nectarine
Neon Nectarine is my favorite shade from Mary Kay At Play Matte Liquid Lip Color range. The color isn't too red because it is combined with a hint of orange color – just like what the Koreans wear on their lips! It complements me well as I'm fair skinned and it makes me look sharp.
Red Siren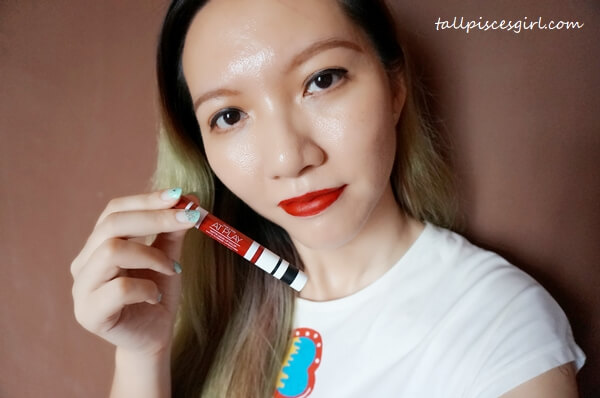 Red Siren is the deepest red shade in this collection. Wear this to portray the sexy and classy personality of yours. Suitable for night outings too!
Vivid Violet
Vivid Violet is an amazingly bold color that lets you show the wild side of yourself. I prefer to wear this shade at night, especially to events that need a grunge, cool look. Easily buildable, don't be afraid to swipe a few times for more precise application.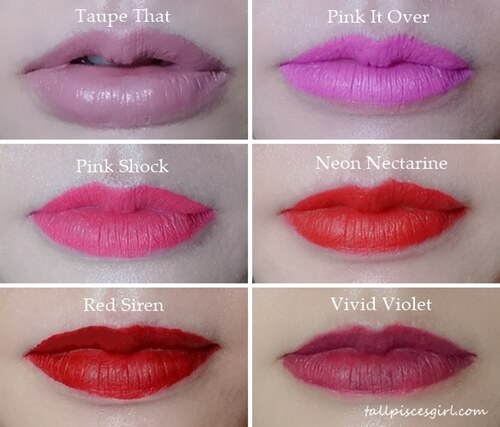 Verdict
Dries quickly
Applies smoothly and has a cooling sensation upon application
Buildable coverage so you can apply a few layers depending on your preference
Highly pigmented
Creamy texture that turns matte after application
Easily matched with daily makeup looks
Long-lasting from day to night
Transfer rate is very low so it requires minimal to zero touch-ups
What I love most: The glide-on wand that is so easy to use and delivers more precise application
After all is said and done, affordability is still what matters most, right? Don't worry, the price for Mary Kay At Play Matte Liquid Lip Color is only RM39 each! I'm sure you're thinking to buy more shades now haha!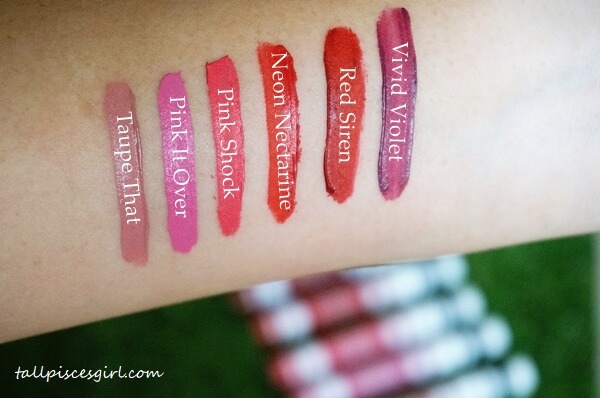 To purchase Mary Kay At Play Matte Liquid Lip Colors, call 03-7711 7500 or visit
www.marykay.com.my
to locate Mary Kay Independent Beauty Consultant near you. Visit their Facebook Page:
Mary Kay Malaysia
or
Instagram
for latest updates on new product launch and more information on their current products.