Starbucks Malaysia has launched two new tea-based bottled Frappuccino – Bottled Matcha Tea Frappuccino and Bottled Black Tea Frappuccino in the ready-to-go category last week. Starbucks Malaysia Tea-based Bottled Frappuccino will be available at the bottled section of most premium supermarkets, petrol marts and major convenience stores nationwide.
Starbucks Malaysia Tea-based Bottled Frappuccino
"Yum cha" (drinking tea) is one of the unique cultures embedded in Malaysians as part of its multicultural community. Tea beverages such as Chinese tea, 'Teh' and 'Teh Tarik' have always been Malaysians go-to drink to catch up with friends and family. Building on their deep respect for the local tea-drinking culture, and following its popular launch amongst consumers in China, Starbucks Malaysia is bringing in the Bottled Tea-Based Frappuccino to further elevate the Starbucks experience to consumers beyond the stores.
Starbucks Malaysia Tea-based Bottled Frappuccino Variants
The Starbucks Bottled Matcha Tea Frappuccino is crafted with high-quality Matcha powder from Jeju Island, South Korea. The Matcha powder undergoes a fine steaming and grinding process, together with high-quality milk from New Zealand which provides a refreshing and delightful taste. Meanwhile, Starbucks Bottled Black Tea Frappuccino features a blend of Ceylon black tea from Sri Lanka, Dianhong tea from Yunnan Province in China and Assam tea from India. With the perfect combination of tea and milk, it exudes an authentic tea aroma and rich flavor which comes with a full-bodied flavor that lingers long after the first sip.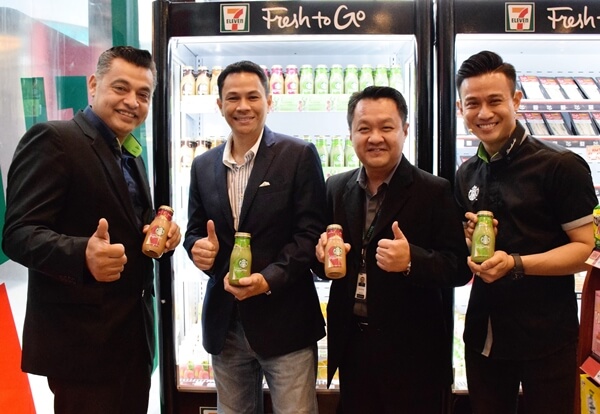 Starbucks' Research and Development (R&D) team sources the tea globally to provide more choices of high-quality Starbucks beverages for consumers aside from in-store experience. Starbucks spent nearly a year sourcing for high-quality ingredients from distinguished tea producing regions worldwide to create a tea beverage with a distinct and smooth flavor that would appeal to consumers before coming out with these two products. Maintaining its sleek bottle design, the newly launched Starbucks ready-to-drink Frappuccino Tea Series is the perfect treat for young consumers seeking a refreshing taste of Starbucks Bottled Matcha Tea Frappuccino and bold flavors of Starbucks Bottled Black Tea Frappuccino, without compromising convenience. Enhance your Starbucks experience now with the 'Frapp-ulous' taste of the Starbucks Bottled Tea-Based Frappuccino today!
After emptying the content, don't forget to reuse them as vase, terrarium bottle, containers, and other decorations!
For more information, visit Starbucks Malaysia Facebook page at
https://www.facebook.com/StarbucksMalaysia/