Chinese New Year is approaching soon and I feel pretty swamped already, thinking about house cleaning and shopping! To make my life easier, I've decided to shop online so I don't have to waste time commuting, find parking, and carry all the heavy stuffs back home. Aren't I smart? 😉
Koyara
If you're looking to buy Chinese New Year hampers to gift to your family, friends, or business associates, I'd highly recommend Koyara. Here's a brief introduction about Koyara to get you familiarize with them. Koyara is a one-stop online store that you can rely on whenever you need to shop for healthy products which are also organic. They boasts the largest variety of natural products ranging from food to personal care with over 3,000 products. They are looking to expand in to Vitamins, Sports Nutrition, Supplements, and even Traditional Chinese Medicine in the near future. Woots! So yeah, I'm getting a Healthy Chinese New Year Hamper from Koyara for my parents because a gift of health is the best gift ever! I personally don't prefer the content from most hampers out there because they're quite unhealthy (mostly are biscuits and chocolates) for elderly people. As you know, a lot of elderly has high blood pressure, high sugar level or diabetic, and high cholesterol. Hence, it's safer to get them healthy and nutritious food made using organic, natural products.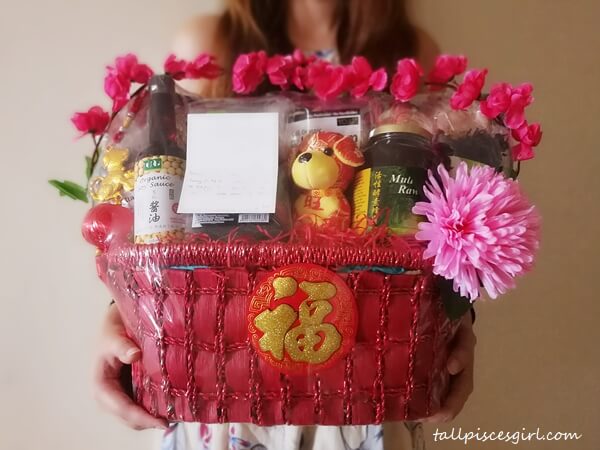 What I love most from purchasing at Koyara is, they include delivery right to my doorstep! So I can save some energy from taking bulky hamper into my car, unloading it, and load it back to send to my parents. Convenient max! Here are a few selected types of Chinese New Year hampers that I personally like and I'd love to recommend it to you guys!
If you're looking for affordable Chinese New Year hamper, Golden Natural Treats is perfect for you! Reasonably priced and yet the 9 products inside aren't lacking in any way. I'm eyeing the Buckwheat Seaweed Cookies as a healthy snack alternative and the super smooth Organic Pumpkin Ramen. Slurppppp…
If you're getting a hamper for someone who cooks, like mummy, Spice Harmony Hamper is the most suitable one because 5 organic spices are included, perfect to cook up a storm. The spices include Organic Chili Powder, Organic Black Pepper Powder, Organic Cumin Seed Powder, Organic Tumeric Powder, Organic Fennel Powder, and Organic Curry Powder. I've also tried this O'Soy Plus Organic Sugar Free Soya Milk Powder before, it's very tasty! Those who are diabetic will especially appreciate this.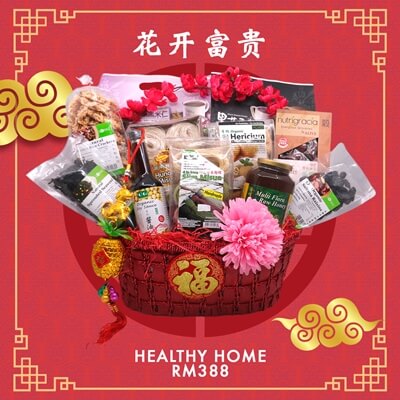 The one I got is this Healthy Home Hamper. I love Misua because it's so smooth, and this hamper has both Slim Misua and Hunan Misua! YAY! Plus, I can also cook yummy dishes with the Organic Soy Sauce. When your ingredients are of best quality, the taste will surely be good!
Feeling generous? Go for Koyara's Treasure Chest Hamper. This is the Ultimate Treasure Chest filled with Golden Goodness for Happiness, Health, Status, Prosperity, Authority, and Longevity. Right now, they're running on promotional price, so better check out their website. I'll also be sharing some promo codes for you all to use 😀 Get RM8 Off for Orders RM150 and Above
PROMO CODE: ANGPAO8
Get RM18 Off for Orders RM200 and Above
PROMO CODE: ANGPAO18
* Valid from 12th January – 11th February 2018 only If you're interested to shop for healthy organic products online via Koyara or looking for more information, kindly visit https://www.koyara.com.