Mission Foods has just taken the art of healthy snacking up a notch with the introduction of two new flavors – Mission Multigrain, and Mission Corn & Rice Chips. Now, I don't need to feel guilty for rewarding myself with some snacks. These two new variants are made of 100% corn with 30% less oil than potato chips, no artificial colors, flavors or preservatives! This gives me more reasons to reach for a pack or even two!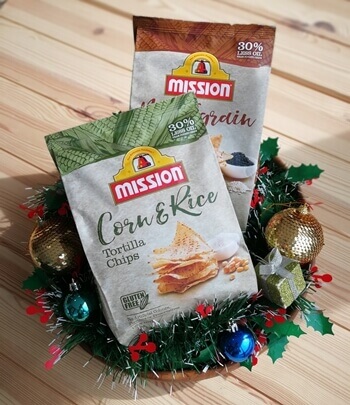 We often hear about clean eating, positive eating, and the recent 'superfood' trend. I'm also on the lookout for nutrient rich ingredients with multi-fold health benefits such as oats, soybean and the increasingly popular black sesame.
Mission Multigrain & Corn and Rice Chips
This is where Mission's Multigrain and Corn and Rice Chips come into play – Mission's Multigrain chips are made with whole stoneground corn and enriched with superfoods such as oats, soybean, white and black sesame, and linseed which gives it a distinctive nutty taste and a grainy texture. It's an ideal snack regardless whether eaten on its own or with an equally healthy dip.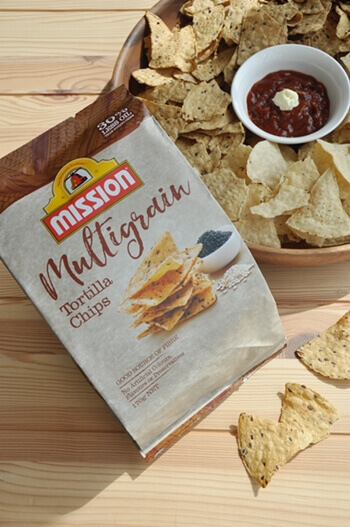 Ingredients in Mission Multigrain chips and its benefits:
Oats – Help control blood sugar levels, rid the body of toxins, improves digestion, source of good protein
Soybean – Helps re-energize body and heart, improves digestive and bone health, improves metabolic function
Black and white sesame – Powerful health promoting, anti ageing properties, loaded with healthy fats such as Omega-6 and fatty acids
Linseed – Packed with essential amino acids and Omega-3, which help improve brain health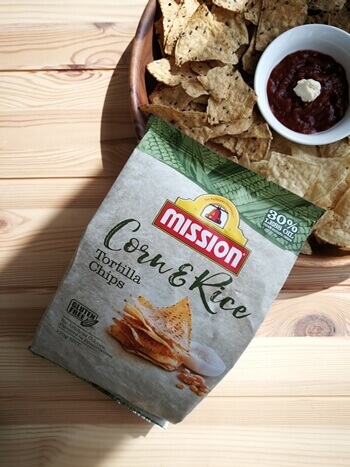 On the other hand, Mission Corn and Rice is just perfect for those looking for gluten-free savory snack. It's made with whole stoneground corn treated with lime, and rice meal, giving it a mild yet richly satisfying taste without the added guilt. It's ideal for dipping with all sorts of dip.
Both Mission Multigrain Chips and Corn and Rice chips are perfect for sharing at parties or family gatherings during the upcoming festive season. Mission Foods will be organizing free-tasting of the new range at participating supermarkets. There will also be a festive promotion of a complimentary microwavable container for purchase of any two packs of chips!
The two new flavors join the range of Mission Chips that are currently available: Original, Cheese, Tomato, BBQ, Butter & Garlic, and Hot & Spicy. Coming in 65g and 170g bags and are on retail at RM2.99 and RM6.99 respectively. For more information about Mission Chips, visit their website at
www.missionfoods.com.my