When 10-year-old Radiatul Qaisaraa saw Queen Elsa's blue dress hanging in the room, she could not believe her eyes. After urging from her mother, she reverently tried on Elsa's diamante-encrusted ballerina shoes. Qaisaraa's dream of "becoming" Elsa from the popular Disney animated feature film, Frozen, was finally coming true. Looking at her grinning from ear to ear, having a ball of a time at the 'royal' tea party, nobody would have guessed that Qaisaraa has been in and out of hospitals since she was 4 years old. Soft-spoken Qaisaraa has Acute Lymphoblastic Leukaemia and it will be many more years before she can be declared 'cured'. But for that one day, Qaisaraa was able to forget all her medical challenges and revel in the moment as Queen Elsa.
Le Marché de Noël
Her wish to be Elsa was made possible by the philanthropic support of Le Marché de Noël, working hand-in-hand with Make-A-Wish Malaysia. Le Marché de Noël is a French Christmas Market that has charity at its heart. Last year, it raised some RM220,000 to be channelled to underprivileged Malaysian children with illnesses via Make-A-Wish Malaysia and A-Heart-for-A-Heart programmes. In continuous support of the underprivileged Malaysian children, this much-anticipated French charity Christmas bazaar will be kicking off its 7th installation this 7 December 2017 at the Glasshouse at Seputeh.
The committee of Le Marché de Noël has set a target of raising RM220,000 from this year's French Christmas Market during the day and the Christmas Party that will be held the same night. Once again, all proceeds will be channeled to Make-A-Wish Malaysia and A-Heart-for-A-Heart organizations to provide aid for children who are affected by life-threatening medical conditions. More than 70 of specially curated vendors have snapped up kiosks for the one-day only Le Marché de Noël. Bazaar aficionados will be spoilt for choice as there will be a diverse range of quirky paraphernalia, handcrafted goods, premium decorative items as well as other unique one-offs under one roof.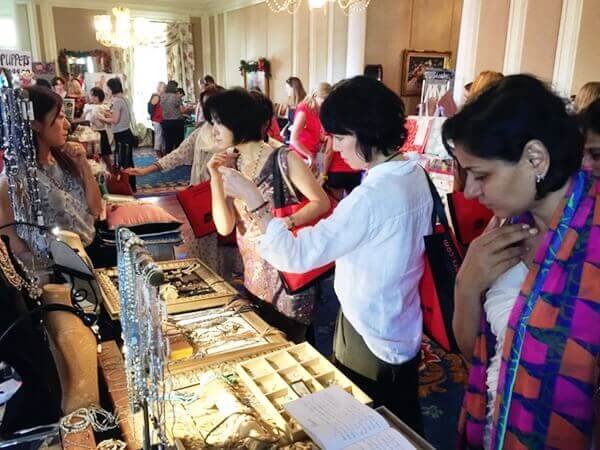 Over the years, Le Marché de Noël has earned a reputation of being one of the best Christmas markets in Malaysia to shop for unique gifts while contributing to a good cause at the same time. Do mark your calendar for Le Marché de Noël and be part of this charitable initiative to help children like Qaisaraa!
Le Marché de Noël 2017

Venue: Glasshouse at Seputeh Date: 7 December 2017, Thursday Time: Christmas Bazaar: 9:30 am – 4:00 pm Christmas Dinner Party: 7:30 pm (same day and venue) Tickets pricing: Christmas Bazaar: RM30 per person at door, RM25 per person pre-sale Christmas Dinner Party: RM190 per person at door
For more information, kindly visit their official Facebook page at
https://www.facebook.com/leMarchedeNoel
or email
marchedenoelcom@gmail.com
.