The preference for curls has experienced a revival in recent years with many women worldwide now opting for voluminous, tousled looks, over super straight and sleek hairstyles, for a night out with friends, while attending formal events or even when going to work or classes. The pain point is; it is difficult to recreate the styles we get in salons and at-home styling tools are often tedious to use. Plus, we could unknowingly damage our hair!
Philips StyleCare Prestige Auto Curler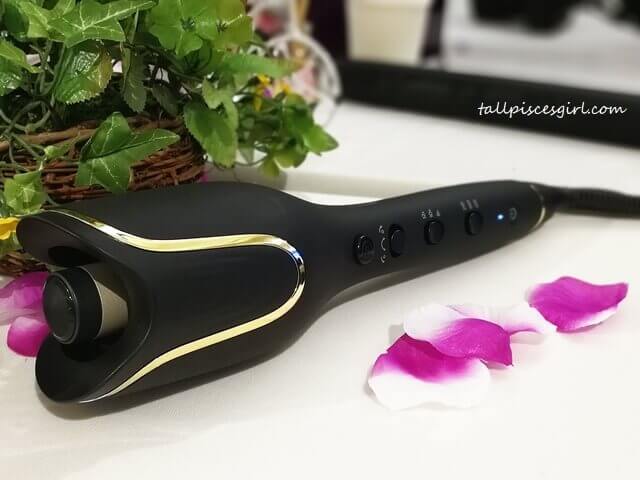 Philips Malaysia has recently introduced its latest innovative hair styling tool, designed to enable women to achieve salon-style curls without stepping out of the house, or even when on the go. The Philips StyleCare Prestige Auto Curler comes with breakthrough technology for hair curling that not only produces the ultimate curl but also is safe and non-damaging to hair. Creating consistent curls from the front to the back of head can be challenging, as we don't have the same field of vision or length of reach when styling our own hair. Hence, the Philips StyleCare Prestige Auto Curler's innovative features such as a longer curling barrel and smart curling guards is useful to help us create bouncy, uniformly-shaped curls that last, for a professional, salon-style look.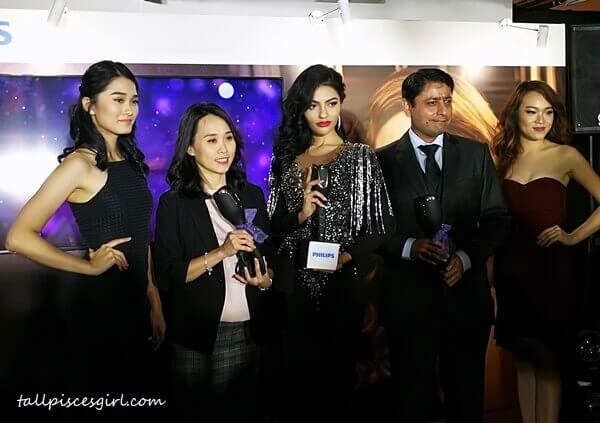 Unique Features of Philips StyleCare Prestige Auto Curler
Curl Boost Technology Creates lasting result at a caring temperature setting (170, 190, 210)
Increased curling surface The new Philips StyleCare Prestige Auto Curler features a longer barrel (80mm) with 113% more curling surface then previous devices. You can now style 2x as much hair in one go to create perfectly curled style quickly and easily!
Innovative open design It has been shaped vertically, so that it follows the natural flow of long hair. This means less chance of the hair being trapped in the device for a stress-free styling experience!
Smart Curling Guards The Philips StyleCare Prestige Auto Curler also features two smart curling guards. These ensure that the section of hair being styled is perfectly wrapped around the curling barrel of the device, therefore creating perfectly uniform curls.
How to use Philips StyleCare Prestige Auto Curler
Simply switch on the curler to warm up
Section out the correct amount of hair and hold the curler with the front facing you
Insert the hair into the curling chamber, starting from the back of the appliance
Stretch the hair strand so it is tight, before pressing and holding the curl button. This will cause the hair to slowly wrap around the curling barrel where it will then be curled in the curling chamber
Once the curl is ready you will hear a beep telling you to release the hair, leaving you with a perfectly styled ringlet, with just one click of a button!
Check out this video for more detailed steps:
The Philips StyleCare Prestige Auto Curler is priced at RM629 and is available at the Philips Brand Store in Publika Shopping Gallery and The Gardens Mid Valley, both in Kuala Lumpur, and in Sutera Mall, Johor Bahru; at Philips Experience Stores in Menara Axis, Petaling Jaya and in Penang; at retail partners and distributor stores nationwide, and online via the Philips Online Shop at
https://www.lazada.com.my/shop/blipmy
For further information, visit
https://www.philips.com.my/
.