Last week, I had the privilege to sample some
authentic Sri Lankan food
at Aliyaa a.k.a. 
A Li Yaa, Bukit Damansara
 with fellow bloggers. A Li Yaa is located strategically along the most happening street in Bukit Damansara! It is just within 3 minutes' walk from Plaza Damansara so if you wanna park indoors, you can park there for only RM 3 (flat rate) after working hours.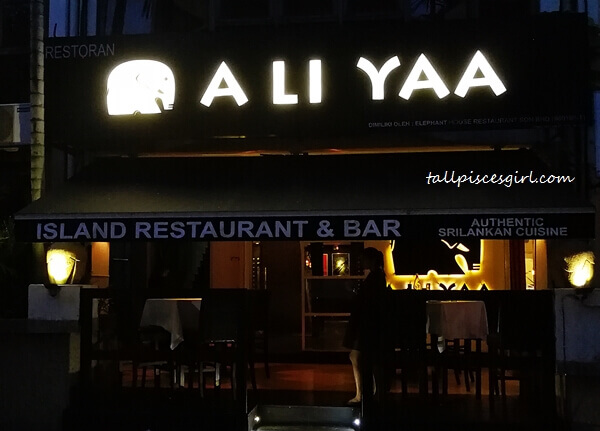 A Li Yaa @ Bukit Damansara started operating in 2008. Being the first and only Sri Lankan restaurant in Kuala Lumpur, they managed to gain a good reputation for themselves now.
Aliyaa means elephant in Singhalese, which also explains why their logo is an elephant. In Sri Lanka, elephants are sacred animal. I love the ambiance since it's cozy with warm lighting, a relaxing place to be with friends and family. It's quiet enough to have an intimate conversation with loved ones too.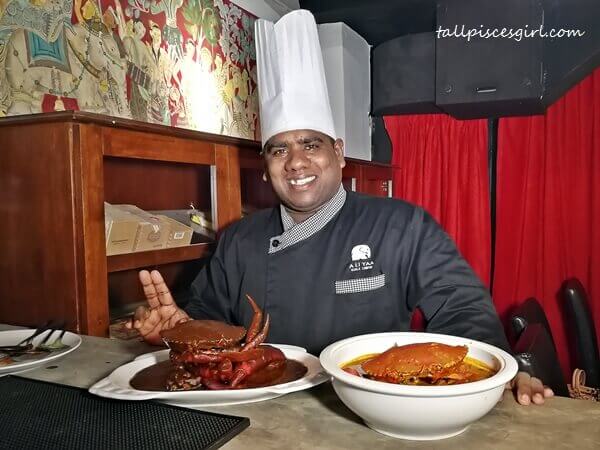 Aliyaa's recipes have been handed down from generation to generation in Sri Lanka homes. They not only import their own spices and flours from Sri Lanka to guarantee their authenticity, they also hired native Sri Lankan chefs!
String Hopper Kothu Chicken
, which is more widely known as Putu Mayam is made using spaghetti-like string of unprocessed brown rice flour dough squeezed through a sieve onto small oven trays, which are then steamed to perfection. It is then stir-fried ala fried rice but this was rice flour noodles instead of rice.
Chef Publis' Pol Kiri Thiyal (Fish Sothi)
is one of my favorite dishes at A Li Yaa. The fish is cooked in coconut milk, lemongrass, garlic, shallots and curry leaves. The creamy curry is not too thin and not too thick; just nice! If only I have a bowl of rice to go with the yummy gravy!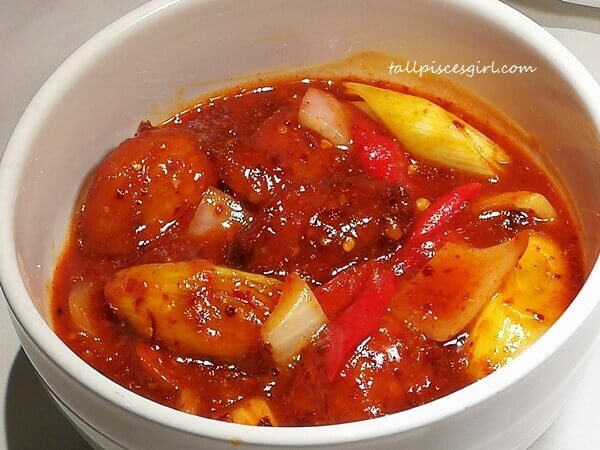 Now, let's move on to something spicier:
Devilled Chicken
. The chicken was prepared in chunks to enable it absorb more flavors from the traditional Sri Lankan spices during marination. The sauce was pretty good as it is rich and flavorful thanks to the use of sweet tomatoes, sautéed onions, capsicum, and traditional Sri Lankan spices. A hint of tanginess from the sweet tomatoes helped to balance out the spiciness.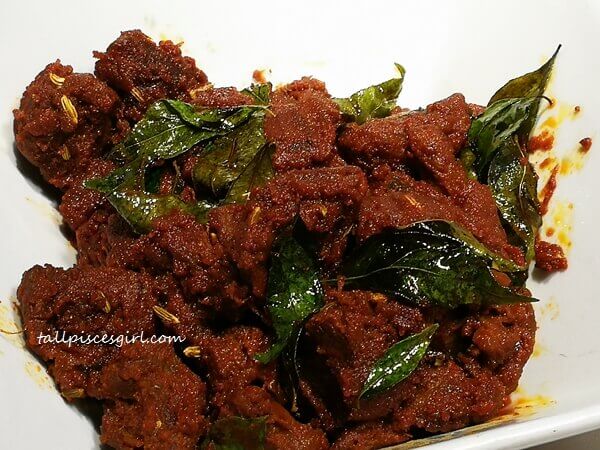 On the first glance,
Mutton Paal Poriyal
did looked like Indian dry mutton curry but taste wise, the mutton has a deeper and stronger taste as it has been enhanced with a variety of Sri Lankan spices. Absolutely yummylicious! Can you feel the heat too?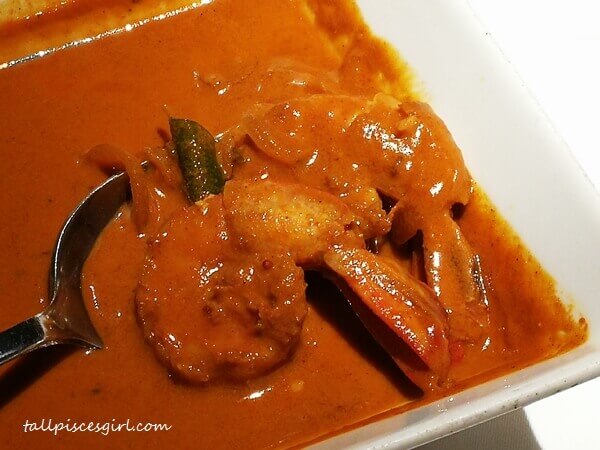 Yum!
Jaffna Prawn Curry
might be spicy but it's truly irresistible even for someone who has low tolerance like me. For the best flavor, marinated tiger prawns were cooked in a creamy blend of traditional Sri Lankan spices and gravy. Malaysians love their FREE stuffs, don't they? I mean, there's nothing wrong with that because it makes us more money savvy and enables us to stretch our Ringgit since it's economic downturn! Now, the good news is, do you know that you can try all these delectable dishes for only half the price with The ENTERTAINER app? The ENTERTAINER is the region's leading Buy One Get One Free incentives brand that include over 1,200 deals for hotels, restaurants, cafés, attractions, leisure activities, spas, fitness, retail and more. With ENTERTAINER Malaysia 2017, you can save up to MYR 415,000! You can now purchase the ENTERTAINER app at only RM 75 instead of RM 145! If that doesn't excite you enough yet to click on the BUY button, how about an additional 10% discount for being my reader? Double YAY!!! All you need to do is key in this special promo code: 
ENTERTAINER7
With this app, you get
3 BUY 1 FREE 1 Main Course deals
at A Li Yaa! For more information on the ENTERTAINER, check out 
https://goo.gl/jKtn2s
.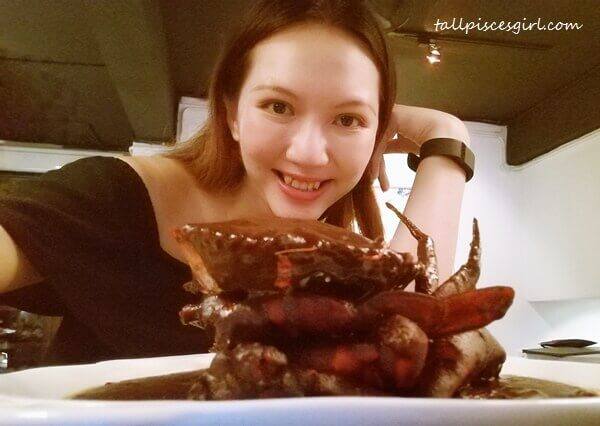 While you're there, don't forget to also order their specialty Sri Lankan Crab (Colombo Curry) and Sri Lankan Crab (Jaffna Style). Those who love spicy food must order Colombo Curry style as the spiciness will send you through the roof!
Ended my scrumptious feast with
Jaffna Bling Bling
, a cocktail mixed using Baileys, chocolate vodka, sugar and milk. From 30th October to 2nd November, Aliyaa will be hosting a Jaffna Food Festival to celebrate their 10th year anniversary. There will be over 50 dishes on buffet style with seating for Lunch and Dinner. Stay tuned to their Facebook page and website for more updates!
Address
:
A Li Yaa Island Restaurant & Bar
48 G &M, Medan Setia 2, Bukit Damansara, 50490 Kuala Lumpur
Tel
: 03-2092 5378
Opening hours
: Daily 12 pm – 3 pm, 6 pm – 11 pm
Website
:
http://www.aliyaa.com
Facebook Page
:
https://www.facebook.com/aliyaamalaysia