CK East
has recently received the distinguished European Quality Award at Rencana Royale Sales Gallery in recognition of the Group's commitment to 'Excellence and Quality Management' from the Socrates Committee. The award was presented by Anna Gorobets, Executive Secretary to the Committee. This 10th October, Mr Ng Chong Kiat, Managing Director of CK East Group will be attending the 'Business Triumph and European Awards Night' official ceremony in Cannes, France.
I'm honored to witness the award presentation ceremony that took place at Rencana Royale Sales Gallery. The design of Rencana Royale Sales Gallery was tastefully amazing. On the inside, it is exactly like its name; Royally Classy with modern touch.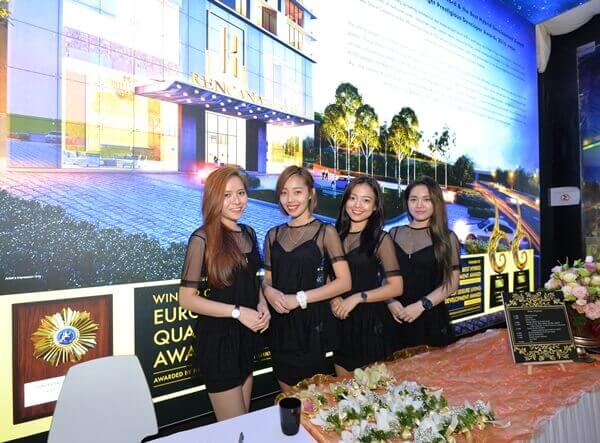 Rencana Royale TTDI
Before the event starts, we had a short tour in Rencana Royale's Executive Suite show unit. The entire development is strategically located along Jalan Datuk Sulaiman at TTDI North and consists of Corporate Suites in the sky, 2-storey Garden Suites, Deluxe Duplex Suites, Deluxe Suites, Executive Duplex Suites and Executive Suites. The Executive Suite is the smallest unit in the development with built-up area of 472 sqft.
Having said that, the show unit actually looks pretty spacious. We were shocked to learn at the end of the tour that the size is only 472 sqft. All this is possible thanks to the smart home concept. CK East Group went all their way to put extra effort into building and designing this show unit model. This enables potential purchasers to touch, feel and see the built quality for themselves. Apart from this, we also got a lot of ideas on how to utilize the space efficiently with smart furniture.
Due to high demand, the development is already 80% sold out since they're selling it below market price (from RM 282,000 onwards) with low booking fee of RM 1,000.
Interested to own one, can contact their sales team@0377221688.
Stay tuned to 
www.ckeast.my
.
CK East Receives The European Quality Award
Having won The European Quality Award is an assurance to property buyers that CK East Group that has completed more than 40 projects to date is dedicated and committed to ensuring their projects meet international standard as far as quality is concerned. Being completed on time and on specification are also key to this objective.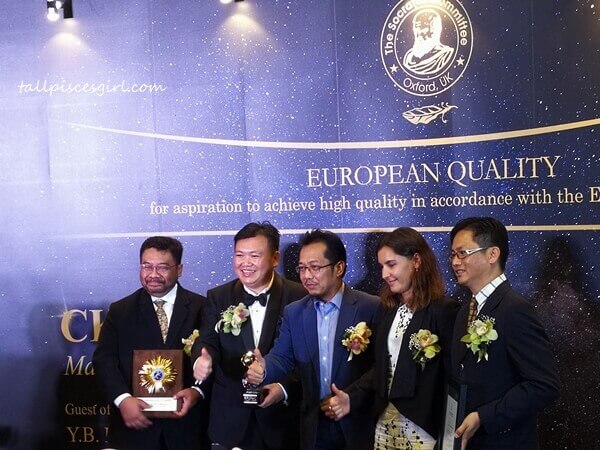 The property market trend and marketing often focus on lifestyle and amenities but no one talks about quality, which is one of the most important factors that justifies the value of your purchase. In fact, the quality of the materials, workmanship, finishes, specifications and layout can completely transform the experience of living within that property.
Winning The European Quality Award wasn't an easy feat. Nominees are put through a rigorous selection process, which includes criteria such as the implementation of modern quality management systems, quality control, operation, production, and marketing efficiency, competitive advantages, national, regional, and international certificates, customer oriented opinions, professionalism, eco friendliness and business reputation. Final decisions on the winners are made by the Socrates Committee, which is represented by leaders across business, education, and scientific international communities who have worked with the EBA to establish the awards programme since its inception. Here a video highlight of our tour at
Rencana Royale
Sales Gallery: Congratulations again to CK East for being awarded The European Quality Award!